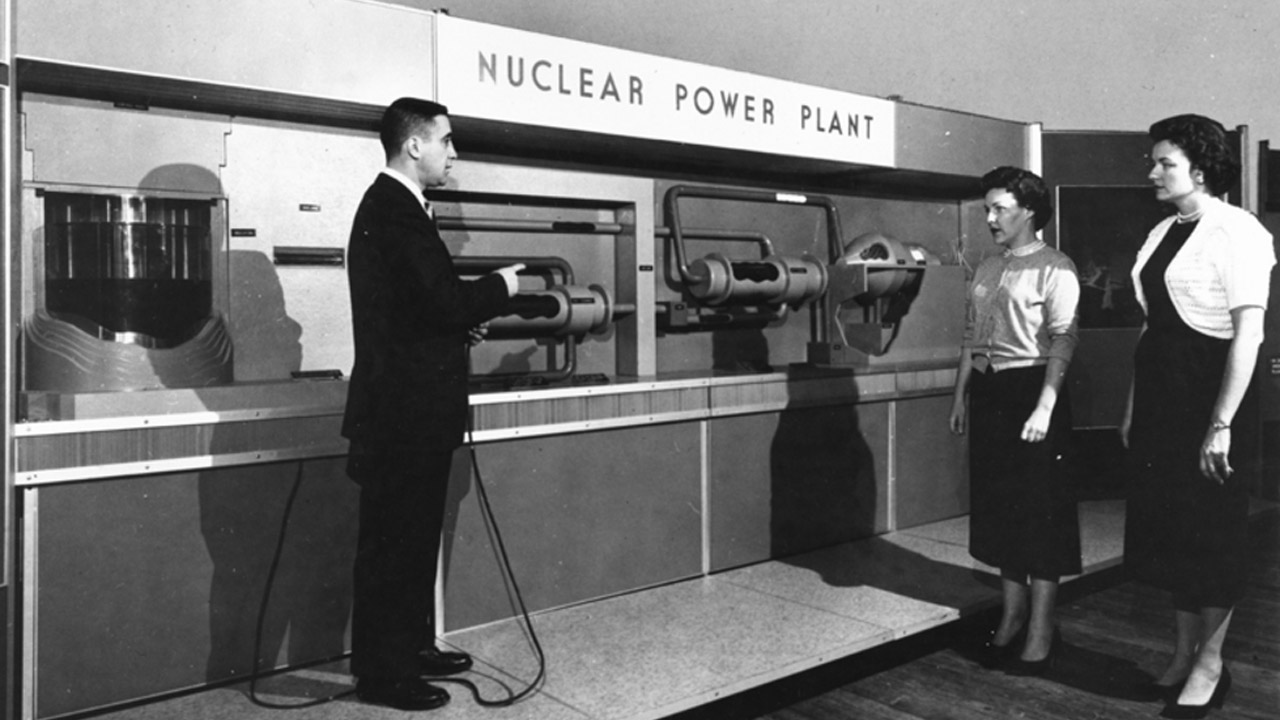 The Oregon Encyclopedia website has posted an article about the state's Oregon Centennial Exposition and International Trade Fair, held in Portland in 1959 in celebration of Oregon's becoming the 35th U.S state 100 years prior. The Oregon Encyclopedia is a project of the Oregon Historical Society.
Nuclear on exhibit: The fair, which lasted from June 10 to September 17 that year, featured as one of its exhibits a display by the Atomic Energy Commission, which used 5,000 square feet to laud the benefits of nuclear energy.
The footprint: In all, the fair took up 65 acres along the Columbia River north of Portland. Exhibits and entertainment, including the AEC's exhibit, were housed in an 11-acre exposition arena. Nearby were an amusement park, the 10-acre International Garden of Tomorrow, and the 18-acre Adventureland. There was even a pool so that the International Water Follies could perform a water ballet.
Who was there? More than 200 companies, government agencies, and private and public organizations had exhibits. TV's "Perry Mason"—actor Raymond Burr—was master of opening ceremonies, and movies and TV western actors Roy Rogers and Dale Evans did tricks with Trigger, Roy's horse. Harry Belafonte, Merle Travis, and Lawrence Welk also performed. In addtion, airing on TV from the site was "Art Linkletter's House Party," which was broadcast by CBS.
The final days of the fair featured The Mighty Oregon Story, a show that included 700 performers and required seven stages to tell the 100-year history of the state. The show included wagon trains, motorcycles, singers, exotic costumes, a full orchestra, and the Hollywood Bowl Ballet.