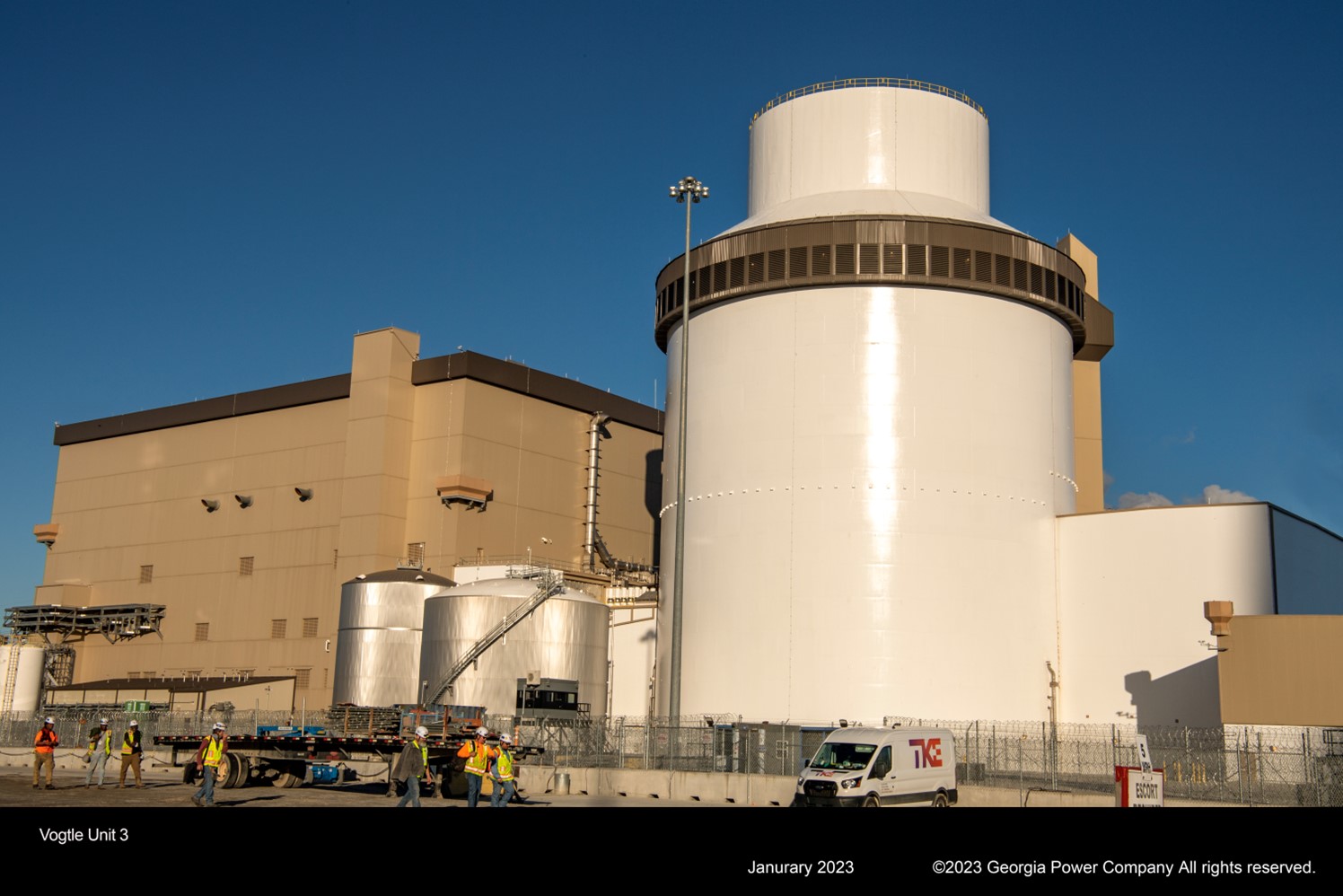 Already for the second time this year, Southern Company has announced a delay to the expected commercial operation of Unit 3 at the Vogtle nuclear plant's two-unit construction site. In addition, a delay to Unit 4's startup is also possible, Southern said.
In a fourth-quarter 2022 earnings call yesterday, Southern Company chairman and chief executive officer Tom Fanning told investors that the projected start date for Unit 3 has been pushed back to May or June of this year.
Last month, Southern subsidiary Georgia Power announced a delay to Unit 3's commercial operation from March to April, after Vogtle operator Southern Nuclear identified vibrations within the reactor's passive cooling system that required remediation.
Fanning also noted that Unit 4's startup, which had been projected for the end of 2023, could come as late as the end of the first quarter of 2024.
Funding these extensions, the Southern chairman said, will increase Georgia Power's share of the project's total capital cost by $201 million. Georgia Power owns 45.7 percent of Vogtle; other owners include Oglethorpe Power Corporation (30 percent), Municipal Electric Authority of Georgia (22.7 percent), and Dalton Utilities (1.6 percent).
The cause: According to Fanning, following remediation of Vogtle-3's vibration problem, the Vogtle site team resumed testing, where "a few" other issues were identified. "Consistent with our focus on optimal long-term performance and getting it right, we've added some additional time to the Unit 3 schedule to address these items and to reduce the risks associated with other potential issues emerging," he said. "Our priority remains bringing Unit 3 and 4 on line to provide Georgia with a reliable, carbon-free resource for the next 60 to 80 years. We will continue to take the time needed to get it right and will not sacrifice safety or quality to meet schedule."