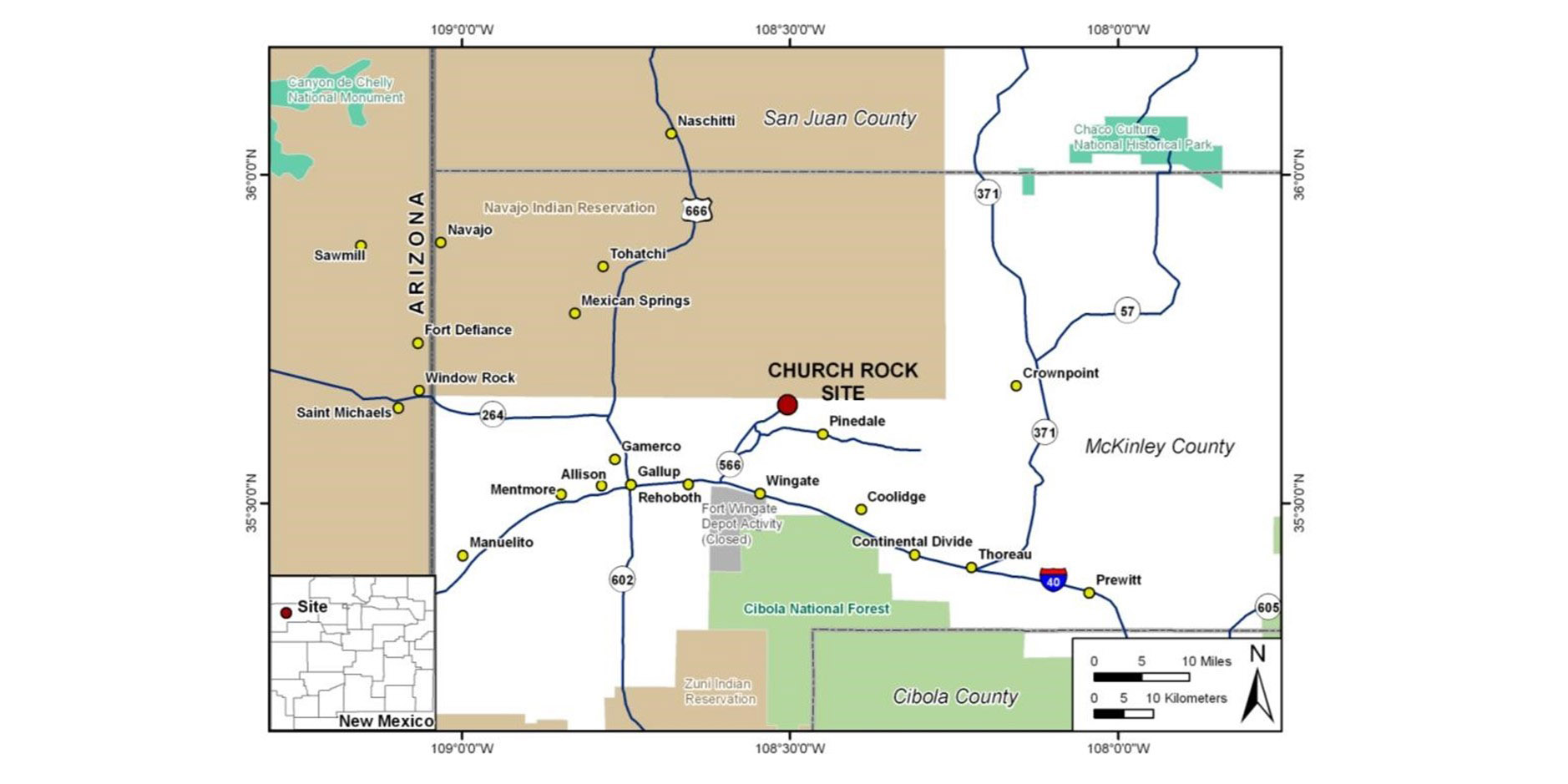 The Nuclear Regulatory Commission has approved a plan by United Nuclear Corp. (UNC) to dispose of mine waste from the Northeast Church Rock mine site in New Mexico at the company's nearby uranium mill and tailings disposal site.
An Environmental Protection Agency Superfund site located northeast of Gallup in McKinley County, N.M., the UNC mill site is currently under decommissioning and reclamation. The Northeast Church Rock mine, which served as the principal uranium source for the UNC mill, is located mostly on Navajo Nation land, less than a mile away from the mill.
Disposal plan: In a license amendment issued February 15, the NRC authorized UNC's plan to dispose of approximately 1 million cubic yards of waste from the mine at the mill and tailings site. The proposal is part of a longstanding EPA effort to clean up the Northeast Church Rock mine site, which was contaminated during mining operations from 1967 to 1982. The project includes improvements to the existing tailings impoundment and nearby infrastructure.
Under UNC's proposed schedule, removal and disposal of the mine waste will be completed in approximately 4 years.
Environmental and safety reviews: The NRC's consideration of the license amendment request included an environmental review and a safety review. A final environmental impact statement, published in January, assessed the potential impacts of excavating the waste and transferring it to the mill site for disposal.
The safety review covered the disposal aspect of the plan, as the mill and tailings facility is licensed by the NRC. The NRC's regulatory jurisdiction does not extend to the mine itself. The staff's final safety evaluation report was issued in December 2022.