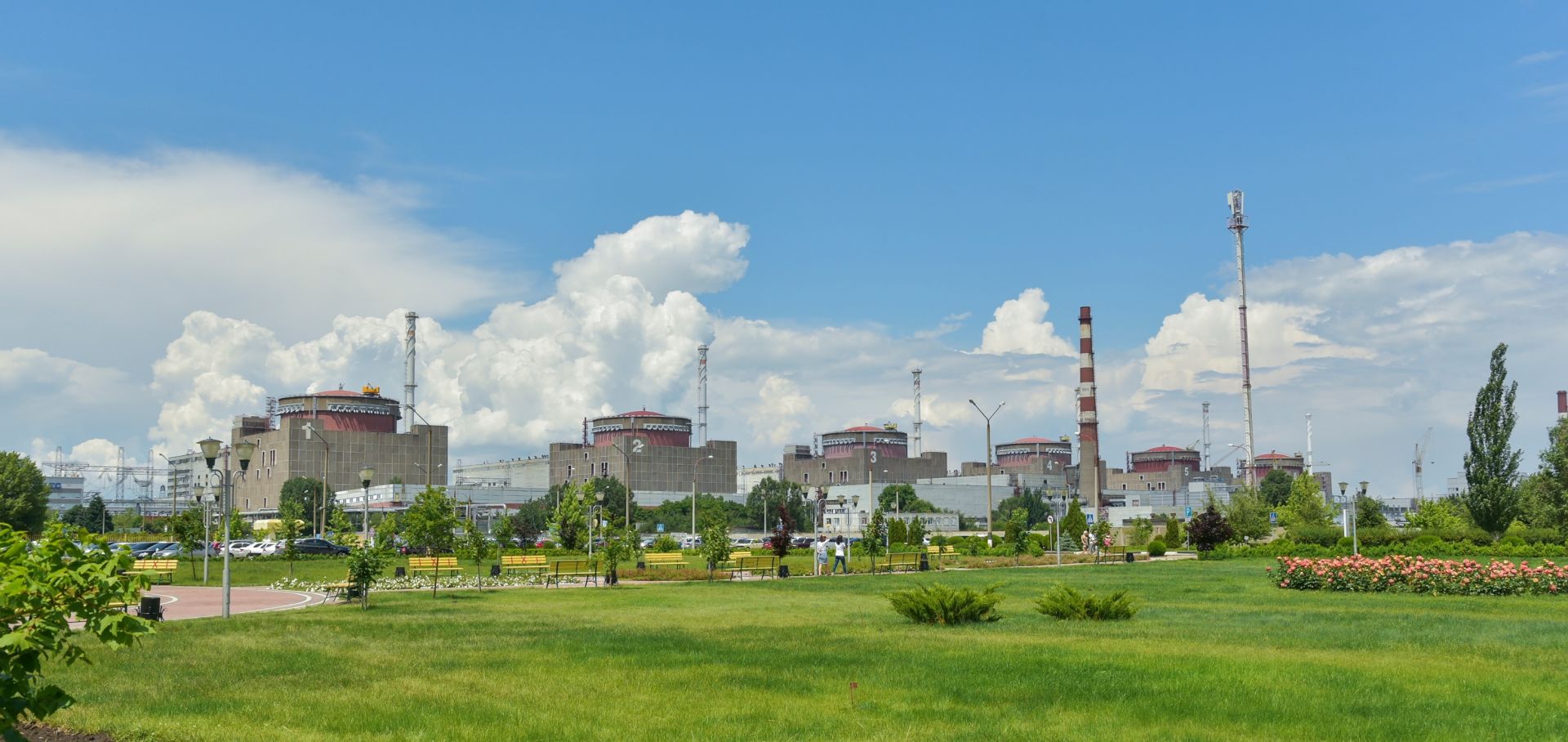 As if being stuck in the middle of a combat zone isn't sufficiently nerve-racking, workers at Ukraine's Zaporizhzhia nuclear power plant—under Russian occupation since last March—must now concern themselves with having access to enough water to keep the facility safe.
Last Friday, National Public Radio reported that the Russian military appears to be draining a major Ukrainian reservoir that supplies water for, among other things, Zaporizhzhia's cooling systems. "Since early November 2022, water has been gushing out of the Kakhovka Reservoir, in Southern Ukraine, through sluice gates at a critical hydroelectric power plant controlled by Russian forces," the NPR report stated. "As a result, satellite data shows that the water level at the reservoir has plummeted to its lowest point in three decades."
In a statement released yesterday, Energoatom, Ukraine's nuclear operator, said that the current water level at the reservoir is 13.8 meters, down from its normal 16-meter level, and that further reductions could "become a big problem for the plant." Energoatom's president, Petro Kotin, warned that "a level of 12.8 meters will be [an] emergency, and 12 meters will be critical."
Also yesterday, Ukrainian prime minister Denys Shmyhal called on international partners to put pressure on Russia to close the hydroelectric plant's sluice gates.