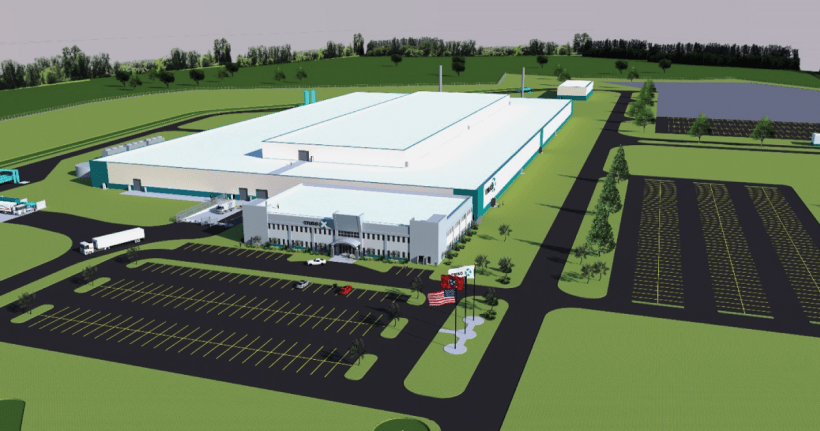 The Nuclear Regulatory Commission recently presented its proposed 30-month licensing review timeline of TRISO-X's planned fuel fabrication facility at the project's first-ever public meeting in Oak Ridge, Tenn.
TRISO-X, a subsidiary of X-energy, has requested a 40-year license to possess and use special nuclear material to manufacture advanced fuel. The facility would be the first-ever commercial-scale fuel fabrication plant focused on using high-assay low-enriched uranium (HALEU).
The meeting: About 70 local residents, community organizations, and others attended the meeting, held January 25, to provide input to the NRC on the scope of its review and to engage with the agency's staff. NRC representatives also toured TRISO-X's pilot fuel fabrication facility, located at Oak Ridge National Laboratory, and the proposed site of the commercial plant in Oak Ridge.
"We're pleased to see the community so engaged and supportive of our efforts to create sustainable economic opportunities by building on the proud nuclear energy tradition that has existed in Oak Ridge for decades," said Pete Pappano, TRISO-X president. "This is a community and region that well understands the potential of advanced nuclear energy, and we look forward to ongoing engagement with the community and the NRC throughout the license application review process."
Background info: TRISO-X manufactures its own proprietary version of tristructural isotropic particle fuel—also called TRISO-X—to ensure supply, control quality, and reduce costs. TRISO-X has operated a pilot nuclear fuel fabrication facility at ORNL since 2016, which has served as a demonstration plant of the company's TRISO fabrication processes.
In case you missed it: In 2020, X-energy was selected for the Department of Energy's Advanced Reactor Demonstration Program (ARDP) to receive up to $1.2 billion of federal cost-shared funding to develop, license, build, and demonstrate operational advanced reactors by the end of the decade. The TRISO-X fuel produced at its Oak Ridge facility would be used in X-energy's Xe-100 high-temperature, gas-cooled reactors, the first of which are expected to be operational by 2029.
X-energy announced on December 6, 2022, that it had entered into a business agreement with Ares Acquisition Corporation, a publicly traded special purpose acquisition company. Upon the closing of the transaction, which is expected to be completed in the second quarter of 2023, the combined company will be named X-Energy Inc. Completion of the transaction is subject to approval by AAC's shareholders, a registration statement being declared effective by the SEC, and other customary closing conditions.