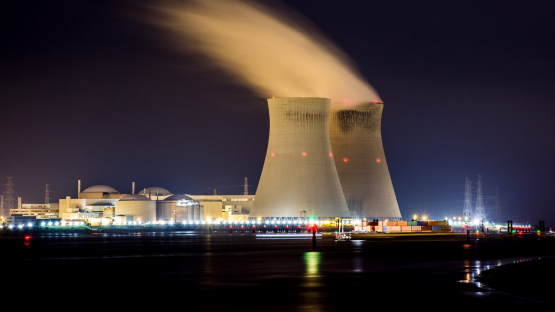 The Belgian government is exploring the idea of extending the operational life of its three oldest reactors by two years, a variety of news outlets are reporting.
Those reactors—Units 1 and 2 at the Doel facility and Unit 1 at Tihange, sporting a combined capacity of 1,852 MWe—were slated to be permanently shuttered in 2025 in keeping with the country's nuclear phase-out policy.
Belgium has already closed two of its nuclear units, Doel-3 in September of last year, and Tihange 2 just last month, removing 2,014 MWe from the grid.
The reports: According to a February 3 piece from Reuters, the government will ask Engie Electrabel, Belgium's nuclear operator, to investigate the feasibility of keeping the three older units—all of which began commercial operation in 1975—in service until 2027. "The war in Ukraine and the problems in the French nuclear energy sector have made us look at ways to create more certainty and reduce risks in the energy supply," Reuters quotes Belgian energy ministry spokesman Jonas Dutordoir as saying. "This could be part of the solution."
A same-day report from the Belga News Agency adds that the government has asked Belgium's nuclear regulator, the Federal Agency for Nuclear Control (FANC) to weigh in on the idea as well.
France's Le Monde also covered the news, noting that Elia, Belgium's electricity operator, has identified "a risk of electricity shortages for the winter of 2025–2026 and beyond. Correcting its previous assessment, which concluded that the situation was under control, Elia now predicts that the country could lack between 900 megawatts and 1.2 gigawatts, 15 percent of its usual consumption."
Background: In 2003, Belgium passed legislation to wean itself off nuclear power by 2025. While the government later agreed to extend the lives of the three oldest units, the 2025 phase-out date remained in place.
That date was confirmed by Belgium's current seven-party coalition government in December 2021, but by March of last year—due in large part to Russia's invasion of Ukraine and the resultant energy price increases—the government announced a partial change of heart, stating that it would seek to extend the operational lives of Doel-4 and Tihange-3 through 2035.
While those two reactors are still scheduled to be pulled from service in 2025, the Belgian government and Engie signed an agreement earlier this month that would see the units restarted in 2026 for a 10-year run.