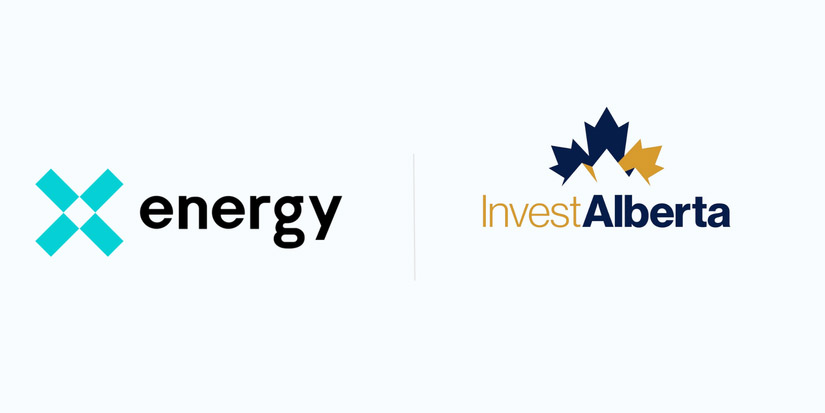 X-energy Canada, a subsidiary of U.S. mall modular reactor and fuel technology company X-energy, has signed a memorandum of understanding with Invest Alberta Corporation (IAC) to develop economic opportunities in support of the potential deployment of the Xe-100 SMR in the western Canadian province. (Alberta is one of four provinces behind last year's A Strategic Plan for the Deployment of SMRs—a document that maps the path to capitalizing on the benefits of advanced reactor deployment.)
According to a January 30 news release from X-energy, the MOU calls for identifying supply chain opportunities, engaging with local and provincial governments, and bolstering "relationships with indigenous communities interested in equity participation in Xe-100 projects." In addition, IAC will assist X-energy in establishing a divisional office to help advance these local endeavors.
X-energy also said that deploying a four-unit facility in Alberta could create as many as 3,800 full-time Canadian jobs, most of which would be located in Alberta. Direct and indirect jobs in Alberta would include local contractors, service providers, supply chain, and trades, the company added.
Signers' language: "Alberta's energy industry is vital to recovering and sustaining a thriving Canadian economy," said Katherine Moshonas Cole, president of X-energy Canada. "X-energy is ready to support Alberta's critical energy, chemical, and mining industries to affordably achieve the carbon emissions reductions needed, both on and off the grid. A successful early deployment of our Xe-100 SMR technology in Alberta will better position the province to seize the economic opportunities that our technology brings—opportunities that will deliver sustainable economic benefits and will contribute to the diversification and health of Alberta's economy."
IAC's chief executive officer, Rick Christiaanse, commented that "X-energy Canada's interest in expanding its presence in Alberta represents progress toward the transition to a diversified lower-carbon economy" and that with the signing of the MOU, "Invest Alberta is proud to play a role in advancing the economic benefits, job opportunities, and clean energy opportunities that are key to securing the province's future."
The tech: A Generation IV high-temperature, gas-cooled reactor powered by TRISO fuel, the Xe-100 is engineered to operate as a single 80-MW unit and is optimized as a four-unit plant delivering 320 MW of electric output. According to X-energy, it can provide clean, reliable, and safe baseload power to an electricity system or support various industrial applications with 200-MW thermal output per unit of high-pressure, high-temperature steam.
In case you missed it: Last December, X-energy inked an MOU with the Building Trades of Alberta aimed at raising awareness of the Xe-100 and employment and training opportunities the technology could create for the province's skilled trades workers.
Brian Jean, Alberta's minister of jobs, economy, and northern development, noted at the time, "Alberta's economy has great momentum, and our government is committed to building on our prosperity by creating jobs and attracting investment to our province. This partnership is expected to help ensure Alberta workers have the skills they need so they are ready to meet the labor demand in our energy sector."