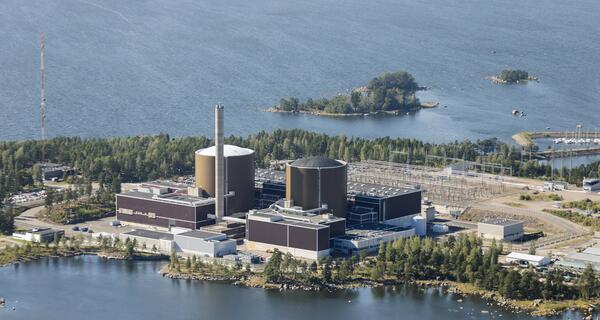 Finland's Radiation and Nuclear Safety Authority (STUK) recently provided the country's Ministry of Economic Affairs and Employment with a positive safety review of the Loviisa reactors, bringing the plant closer to an approval for operation to 2050.
The current operating licenses of Loviisa's twin 507-MWe VVER-440/V213 reactors will expire in 2027 (for Unit 1) and 2030 (for Unit 2). The reactors entered service in 1977 and 1980, respectively.
In a January 26 press release announcing the review's submission, STUK said that Loviisa's license holder, Fortum Power and Heat Oy, "has the necessary prerequisites, procedures, expertise, and resources to continue to operate safely."
The Finnish government is expected to issue its decision on Loviisa life extension early this year.
Official words: "As a result of the Loviisa power plant's continuous improvement of safety and aging management, the power plant is in good condition and the lifetime extension is possible," said Sasu Valkamo, vice president of the facility. "Throughout its history, the power plant's equipment, systems, and structures have been modernized and renovated."
Background: One of Finland's two nuclear power plants—the other being Olkiluoto, where a third unit is scheduled to begin commercial operation this year—Loviisa is located on the country's southern coast, near the town of Loviisa.
In August 2020, Fortum initiated an environmental impact assessment procedure at the plant with the aim of operating the units for 20 years beyond their current license expiration dates. In March 2022, the utility announced it had decided to apply for the license renewals, stating that it wanted "to support achieving Finland's and Europe's carbon neutrality targets and enable the building of a reliable, competitive, and sustainable energy system." Later that month, the application was submitted.