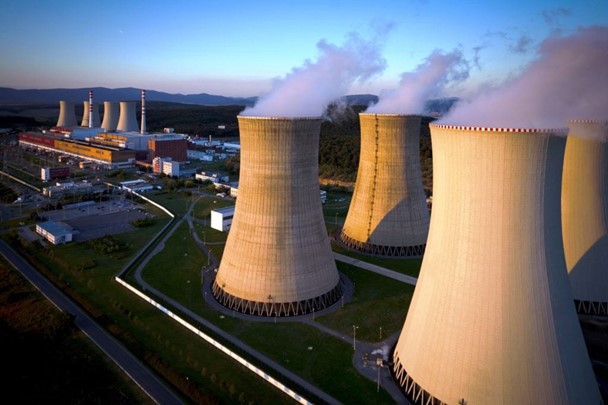 Unit 3 at Slovakia's Mochovce nuclear power plant achieved initial criticality on October 22, plant owner Slovenské Elektrárne has announced.
The utility started the reactor's first fuel load September 9—after receiving in August a final authorization for commissioning from the Slovak Nuclear Regulatory Authority—and completed the process three days later.
Once Unit 3 is on line, the Mochovce facility will have three VVER-440/V213 reactors in operation, with a Unit 4 still to come. Mochovce-1 and -2, also VVER-440/V213 reactors, have been in operation since 1998 and 2000, respectively. (Slovakia's other nuclear plant, Bohunice, operates a pair of VVER-440/V213s as well.)
According to Slovenské Elektrárne, putting Mochovce-3 and -4 into service will make a significant contribution to meeting Slovakia's and the European Union's net-zero-by-2050 commitments. At full, 471-MWe capacity, each new unit will cover 13 percent of electricity demand in Slovakia and prevent the release of some 5 million tons of CO2 emissions annually, the utility added.
What they're saying: "This is a very important milestone in the commissioning of the nuclear reactor," stated Branislav Strýček, Slovenské Elektrárne's director general. "It is the moment when we have vivified the nuclear fuel in the reactor, and we are bringing the reactor to life. It should be at full power in early 2023."
Martin Mráz, director of the Mochovce plant, commented, "Today we are starting the physical start-up tests and bringing the reactor to power. The first reactor startup includes complex tests, in which all characteristics of the reactor core are verified in real conditions."