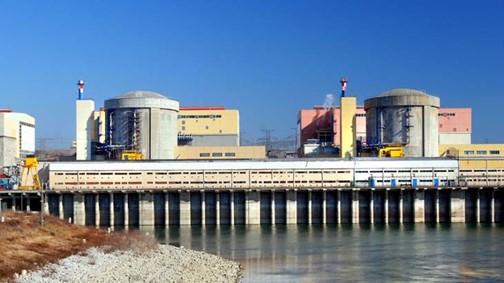 AtkinsRéalis subsidiary Candu Energy and the Canadian Commercial Corporation, a federal crown entity, have announced the receipt of an award letter from Romania's Nuclearelectrica for the provision of engineering, technology, and procurement of tooling and reactor components in support of the Cernavoda Unit 1 life-extension project.
Located in southeastern Romania, Nuclearelectrica's Cernavoda is the country's only nuclear power facility. It is home to two operating 650-MWe CANDU-6 pressurized heavy water reactors that commenced commercial operation in December 1996 (Unit 1) and October 2007 (Unit 2). The site also houses two partially completed 720-MWe CANDU-6 reactors—Units 3 and 4—work on which was halted decades ago.
Last July, Nuclearelectrica awarded Candu Energy a contract to conduct design and engineering services for the Cernavoda-1 refurbishment.
According to the November 7 announcement, the new contract is valued at C$750 million (about $543 million) and is scheduled to be signed in the coming weeks.
Official words: "As the original equipment manufacturer of CANDU nuclear technology, we are proud that this tried and tested Canadian-developed solution—that has been so effective domestically and abroad—has also provided Romanians with emissions-free, cost-efficient, and uninterrupted power for generations, securing its continued energy independence and also serving as an excellent blueprint for the rest of Eastern Europe," declared Ian L. Edwards, president and chief executive officer of AtkinsRéalis (formerly SNC-Lavalin). "Not only is this award perfectly aligned with our net-zero philosophy, but it also operationalizes our commitment to engineer a better future for our planet and its people."
Nuclearelectrica CEO Cosmin Ghiță said that "as Unit 1 is a strategic pillar for Romania's energy stability, we are proud to conduct this project at excellent standards and continue to offer clean energy for the following 30 years after its refurbishment." Moreover, he continued, "the extension of the lifetime of Unit 1 will continue to bring multiple benefits to Romania: preserving high-quality jobs as well as creating new ones, investments in the community, an important contribution to local and national budget as well as projects for the local supply chain, as part of our vision to create a sustainable future for the next generations."