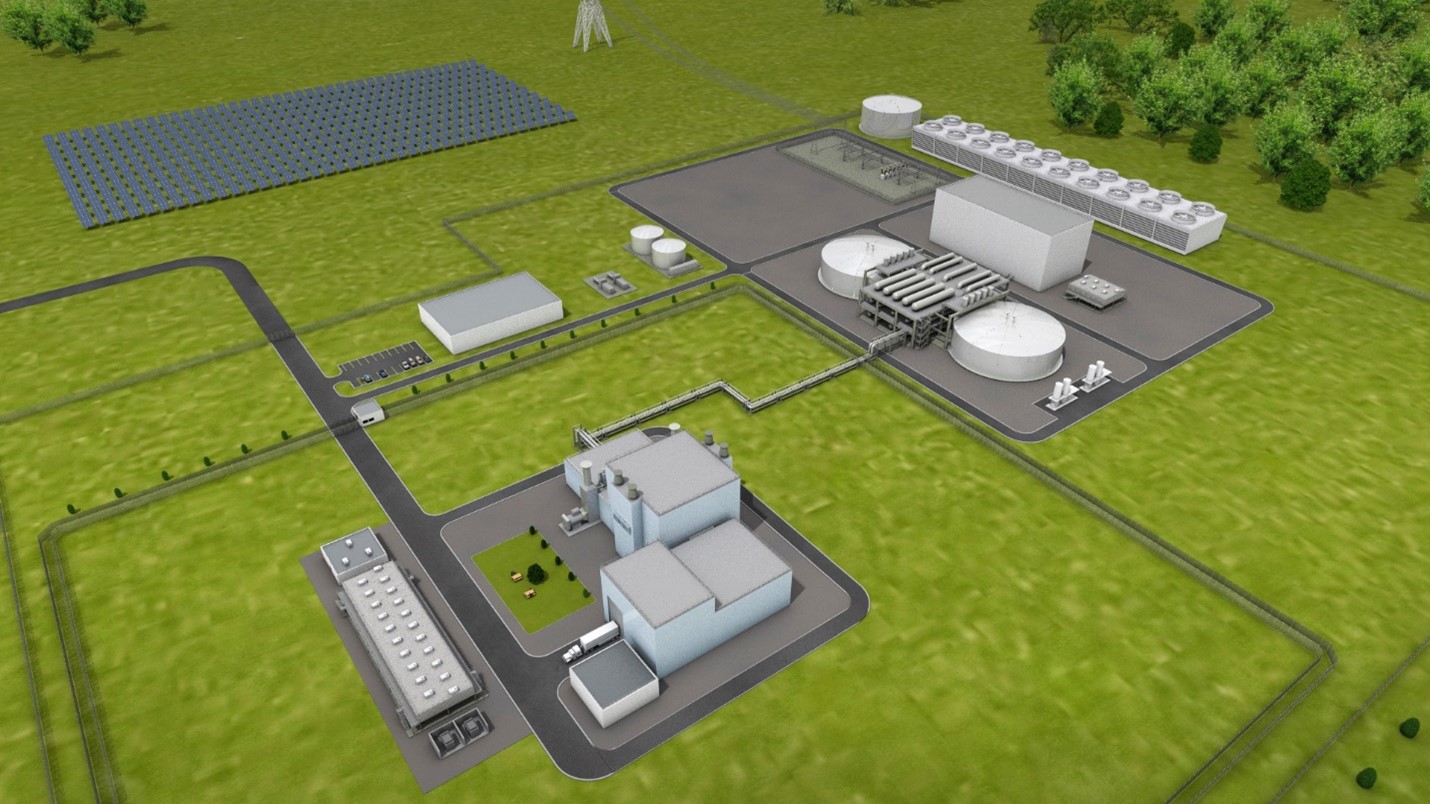 Nuclear technology firm TerraPower and utility partner PacifiCorp have launched a study to evaluate the feasibility of deploying up to five additional Natrium reactor and integrated energy storage systems in the utility's service territory by 2035, the companies announced yesterday. (PacifiCorp's business units—Pacific Power and Rocky Mountain Power—serve customers in California, Oregon, and Washington, and in Idaho, Utah, and Wyoming, respectively.)
Last November, TerraPower chose Kemmerer, Wyo., as the preferred site for its Natrium reactor demonstration project. Kemmerer is located near PacifiCorp's Naughton power plant, a 448-MW coal-fired facility whose two remaining operating units are scheduled for retirement in 2025. The demonstration plant is intended to validate the design, construction, and operational features of the Natrium technology, developed in collaboration with GE Hitachi. The facility will feature a 345-MW sodium-cooled fast reactor with a molten salt–based energy storage system designed to boost the reactor's output to 500 MW of power when needed to integrate with variable renewable energy sources.
According to yesterday's announcement, the study will evaluate, among other things, the potential for advanced reactors to be located near current fossil-fueled generation sites, enabling PacifiCorp to repurpose existing generation and transmission assets for the benefit of its customers. The location of future Natrium plants will be thoroughly explored through this study process, and both companies will engage with local communities before any final sites are selected, the announcement stated.
Study partners: "This joint study is a significant step toward building the energy grid of the future for PacifiCorp's customers and a tangible example of the promise advanced nuclear brings to utilities serious about leading the nation's energy transition," said TerraPower president and chief executive officer Chris Levesque. "We have been impressed and humbled by our work with the Kemmerer community and PacifiCorp. We look forward to evaluating new potential sites for Natrium plants that have the same energy expertise and capabilities as our demonstration site."
Gary Hoogeveen, president and CEO of PacifiCorp's Rocky Mountain Power division, said the study will allow his firm "to explore a carbon-free, dispatchable energy resource that could provide reliable power to our customers," adding, "This is just a first step, as advanced nuclear power needs to be evaluated through our resource planning processes as well as receive regulatory approval. But it's an exciting opportunity that advances us down the path to a net-zero energy future."