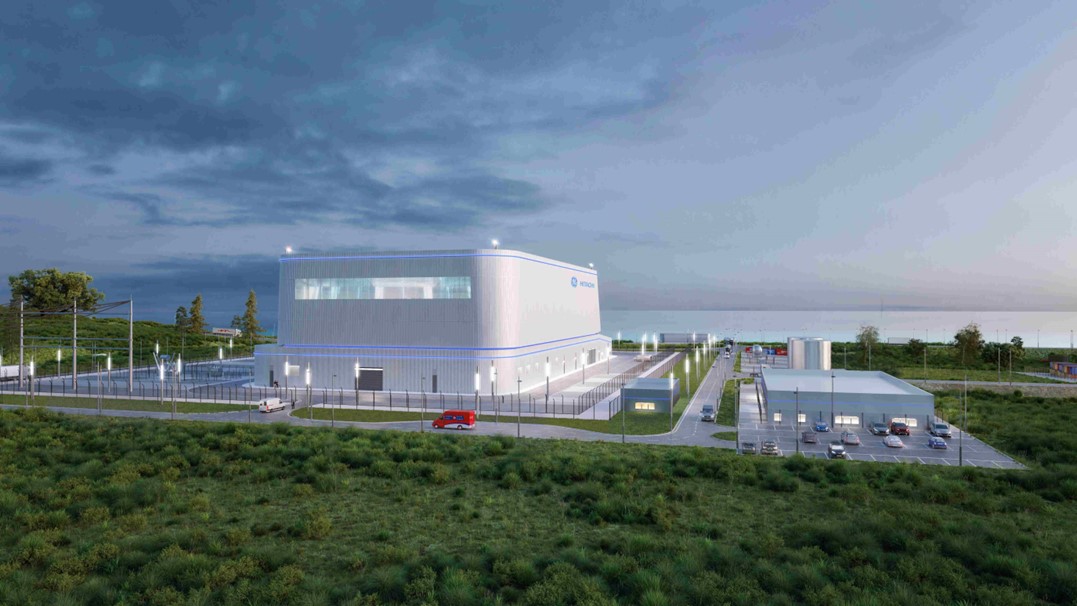 Canada Infrastructure Bank (CIB) has finalized an agreement with Ontario Power Generation, committing C$970 million (about $715 million) to Canada's first small modular reactor, to be located at OPG's Darlington nuclear power plant in Clarington, Ontario.
A state-owned enterprise founded in 2017, CIB is charged with financially supporting revenue-generating infrastructure projects in the public interest via public-private partnerships. The agreement with OPG is the bank's largest investment in clean power to date, according to a Tuesday joint announcement.
CIB-financed phase-one work will cover all preparation required prior to nuclear construction, the announcement stated, including project design, site preparation, procurement of long lead-time equipment, utility connections, implementation of a digital strategy, and related project-management costs.
The tech: OPG selected GE Hitachi Nuclear Energy (GEH) as its technology partner for the Darlington nuclear new-build project last December. The companies will work to deploy GEH's BWRX-300 SMR, an evolution of GEH's 1,520-MWe Generation III+ ESBWR design, approved by the Nuclear Regulatory Commission in 2014.
The BWRX-300 is a 300-MWe water-cooled, natural-circulation SMR with passive safety systems. According to GEH, as a result of design simplification, the BWRX-300 should require significantly lower capital costs per MW than other water-cooled SMR designs or existing large nuclear reactor designs. It is currently undergoing a prelicensing vendor design review by the Canadian Nuclear Safety Commission (CNSC).
What they're saying: "Energy experts say there is no path to bringing the world's carbon emissions to zero by 2050 without nuclear," said Ehren Cory, CIB's chief executive officer. "CIB's C$970 million investment will help OPG construct Canada's first small modular reactor. As our largest clean power investment, we are supporting technology which can accelerate the reduction in greenhouse gases while also paving the way for Canada becoming a global SMR technology hub."
Ken Hartwick, OPG's president and CEO, added that nuclear energy is "an essential part of the electricity mix" to help Canada meet its climate goals" and that CIB's "low-interest financing helps us advance the Darlington new nuclear project, paving the way for development and deployment of the next generation of nuclear power in Canada."
Some background: Darlington, home to four 878-MWe CANDU pressurized water reactors, is the only site in Canada currently licensed for new nuclear. OPG was granted a license by the CNSC in 2012 to allow site preparation activities for a nuclear new-build project. The license was renewed last October and is now valid until October 11, 2031.
In October 2020, OPG announced that it was working with three grid-scale SMR technology developers—GEH, Terrestrial Energy, and X-energy—to advance engineering and design work, with the goal of identifying options for future deployment. The following month, the utility announced the resumption of planning activities for future nuclear power generation at Darlington, with the goal of hosting a grid-size SMR as soon as 2028. (An earlier project plan had focused on the construction of traditional large reactors.)