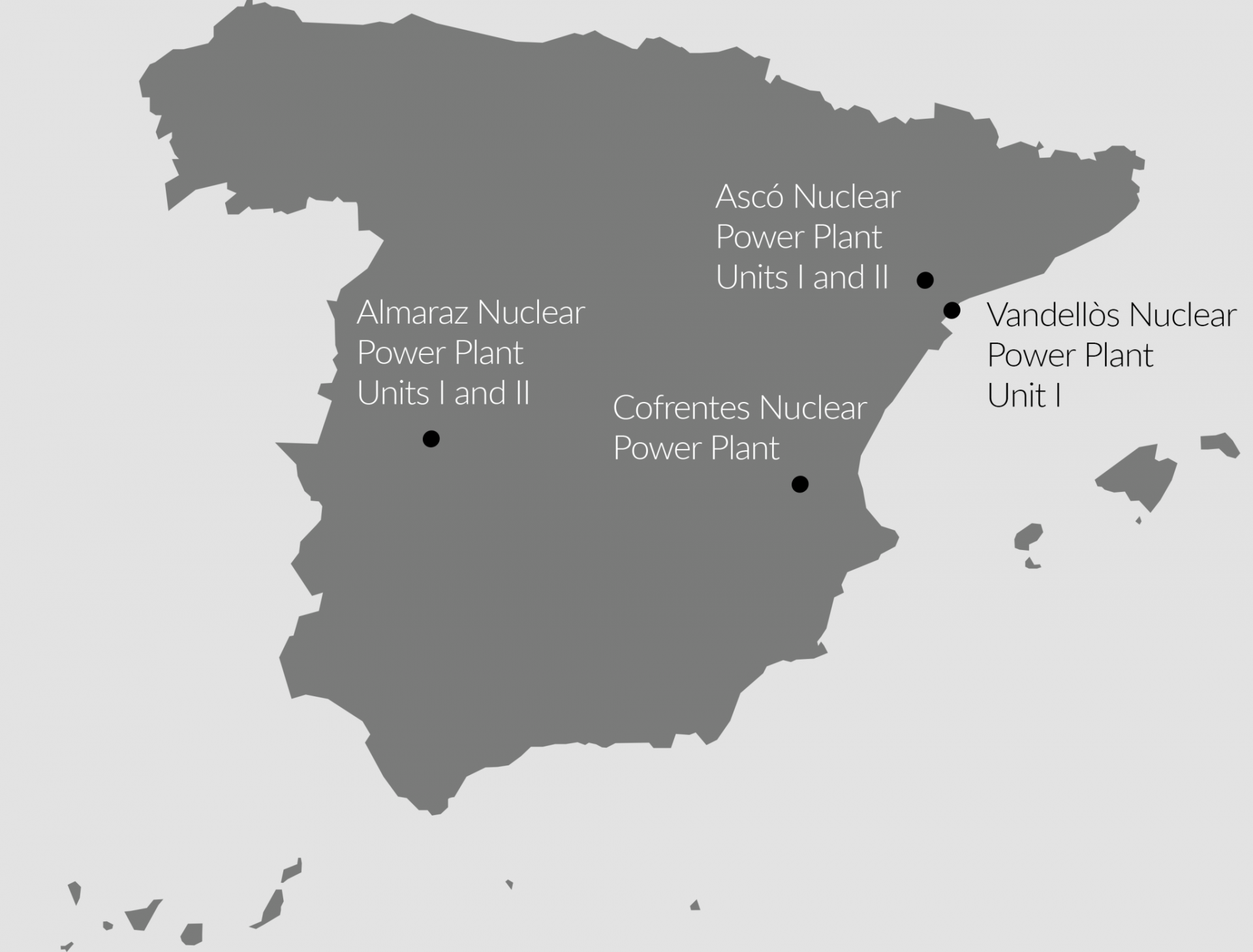 Holtec International announced that its flagship HI-STORM Multi-Purpose Canister (MPC) spent fuel storage technology was selected by Spain's national company Enresa for a fleet of six nuclear power reactors at four plant sites in the country. Equipos Nucleares S.A. (ENSA), a Cantabria-based manufacturer of equipment for the Spanish nuclear fleet, was named a consortium partner with Holtec in the order, which was conducted under European Union procurement rules.
"We celebrate this award as another confirmation that our focus on safety, innovation, and customer satisfaction is the right formula for success," said Rick Springman, Holtec's senior vice president of international projects. "Holtec's HI-STORM technology paired with ENSA's local manufacturing capacity simply offered the best value to the client."
The scope: Work under the contract includes support for the licensing process in Spain; the design of the on-site storage facilities at the four nuclear sites (Almaraz, Ascó, Cofrentes, and Vandellòs); design, manufacturing, and supply of the HI-STORM family of storage and transport systems; and all associated handling and processing ancillaries for the four sites.
The award, which was announced on September 19, also includes the supply of Holtec's HI-STAR 190 transport cask. According to Holtec, by employing the HI-STORM FW and HI-STAR 190 transport systems across the four sites, Enresa is expected to reduce its costs for used fuel and waste management and provide greater certainty to the plant operations.
Holtec's HI-STORM canister models are currently being used internationally at Angra in Brazil, Krško in Slovenia, Sizewell B in the United Kingdom, and Laguna Verde in Mexico, as well as at various U.S. nuclear power plants.
WIPP contract: Holtec also announced on September 15 that its Holtec Government Services subsidiary has been awarded a supply contract from Nuclear Waste Partnership for the fabrication, testing, and delivery of 12 HalfPACT Type B transportation containers used to ship transuranic waste to the Department of Energy's Waste Isolation Pilot Plant near Carlsbad, N.M. The Carlsbad-based manufacturer NFT-EPD is the named subcontractor to Holtec on the project.
DOE contractor Nuclear Waste Partnership manages and operates WIPP, America's only deep geological repository for defense-related TRU waste. Since its establishment in 1999, WIPP has received more than 13,000 shipments of TRU waste and continues to actively receive an average of 5-7 shipments per week from multiple DOE sites throughout the country.