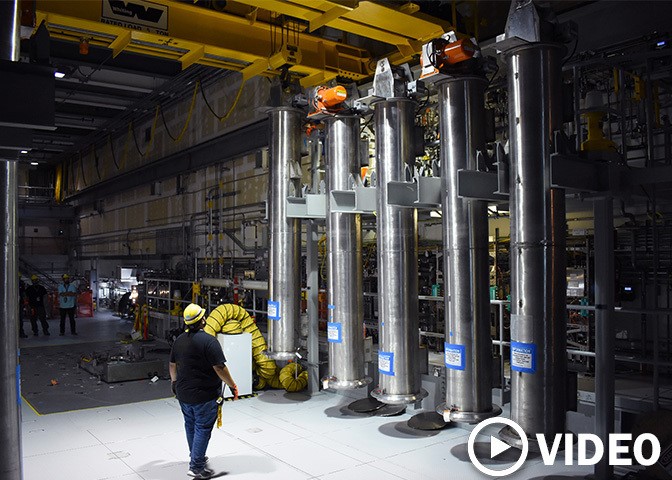 After testing: Eighteen bubblers will be inserted into the top of a 300-ton melter, where a mix of tank waste and glass-forming materials will be heated to 2,100 degrees Fahrenheit during vitrification, which immobilizes the waste in glass.
The bubblers will inject air into the bottom of the melted glass pool to circulate the mixture and maintain an even temperature. Workers will also move the bubblers out of the melters periodically for regular maintenance.
Watch now: Click here to watch a video on the project.
Future work: The bubblers will operate within the Waste Treatment and Immobilization Plant's High-Level Waste Facility, also known as the Vit Plant, which is expected to be operational in 2023.
Once fully operational, the Vit Plant will produce average of 480 canisters of waste each year, according to the DOE. Each cannister, made of stainless steel, is about 2 feet in diameter and 14.5 feet tall and weighs more than 4 tons. The full canisters will be temporarily stored at a storage facility in Hanford's 200 Area.
When complete, the Vit Plant will be 440 feet long and 275 feet wide, about the size of three football fields, and 95 feet high, or about six stories.