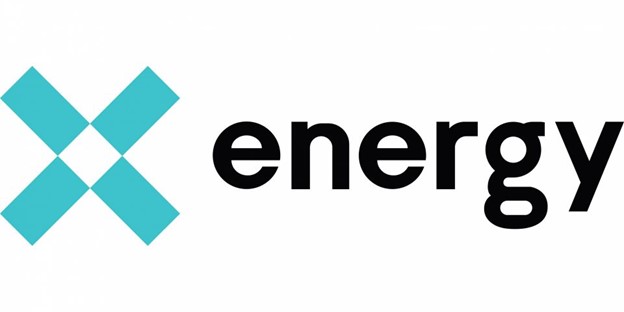 X-energy has been having a good year. Not only did Dow announce plans to invest in the company's high-temperature gas reactor (HTGR) technology and deploy an Xe-100 reactor at a U.S. Gulf Coast facility for power and process heat by 2030, in parallel with the Xe-100 demo planned for Washington state with support from the Advanced Reactor Demonstration Program (ARDP), but X-energy's fuel subsidiary, TRISO-X, has applied for a fuel facility license and aims to have a commercial fuel plant operating in 2025, and Canadian provinces are signaling their interest in the technology. And while news of Dow's investment broke with well-deserved fanfare, the company's serious interest in HTGRs—and federal support for HTGR development—goes way back.
First, the NGNP: Before the ARDP, there was the Next Generation Nuclear Plant (NGNP), which was established by an act of Congress and envisioned as an HTGR built at Idaho National Laboratory and capable of demonstrating large-scale hydrogen production by 2021.
Several companies, including Dow, Entergy, Westinghouse, and Areva, formed an NGNP Industry Alliance on the private side of the planned NGNP public-private partnership. It soon became apparent, however, that the Department of Energy and the NGNP Industry Alliance had different opinions about the best way to proceed with deployment, with Dow and Entergy emphasizing the potential industrial customer base in the Gulf Coast.
Fred Moore had served both as the executive director of NGNP Industry Alliance and as the global director of manufacturing and technology for Dow's energy business when he published an ANS Nuclear Cafe article in 2011 listing eight reasons HTGRs were game changers, including a study by the alliance that "identified the market for this technology at 600 reactors." Moore named "a few of the major policy issues facing the United States and other nations today," including "energy security, jobs, long-term stable energy prices, and climate change."
Dow returns: More than 10 years on, those issues are even more pressing.
"Advanced small modular nuclear technology is going to be a critical tool for Dow's path to zero-carbon emissions and our ability to drive growth by delivering low-carbon products to our customers," said Dow chairman and chief executive officer Jim Fitterling, as he announced Dow's investment in X-energy earlier this month. "X-energy's technology is among the most advanced, and when deployed will deliver safe, reliable, low-carbon power and steam. This is a great opportunity for Dow to lead our industry in carbon-neutral manufacturing by deploying next-generation nuclear energy."
TRISO in the lab: The DOE took the opportunity to celebrate X-energy's completion of a six-year Advanced Reactor Concepts award yesterday. Yet the nation's investment in HTGR technology significantly predates the ARC award, announced in 2016 with just $6 million of funding from the DOE.
The DOE began a concerted effort to develop and test TRISO fuels in 2002 with HTGR technology in mind. A feature article written by Paul A. Demkowicz of INL and John D. Hunn of Oak Ridge National Laboratory, "Two decades of DOE investment lays the foundation for TRISO-fueled reactors" (Nuclear News, Aug. 2020, p. 66), provides an excellent summary of the DOE's TRISO R&D. While the Advanced Gas Reactor Fuel Development and Qualification Program initiated in 2002 focused on TRISO particles using low-enriched uranium, the Xe-100 and several other advanced reactor designs under development would use high-assay low-enriched uranium (HALEU).
TRISO goes commercial: X-energy announced in April 2022 that TRISO-X would build the TRISO-X Fuel Fabrication Facility, dubbed TF3, in Oak Ridge, Tenn., following pilot plant production at Oak Ridge National Laboratory through a public-private partnership. The very next day, TRISO-X applied to the Nuclear Regulatory Commission for a fuel facility license.
The TF3 commercial plant will produce HALEU TRISO particles and fabricate them into fuel forms, including the spherical graphite "pebbles" for the Xe-100. Commissioning and start-up are scheduled for as early as 2025, according to X-energy.
X-energy is not the only company pushing ahead with TRISO fuel, which holds promise to fuel more than HTGR reactors. BWX Technologies is under contract to produce TRISO particles and demonstrate performance under a defined production schedule, and Ultra Safe Nuclear just opened a pilot-scale TRISO fuel facility in Oak Ridge last week.
Public-private partnerships—getting it right: Along with X-energy, other companies are attracting public and private funding. A full 10 reactor concepts received funding in the three-tiered ARDP announcements of 2020, and the recent passage of the Inflation Reduction Act has raised expectations that more federal funding could soon support nuclear power and the versatile clean energy benefits it can deliver. If the DOE, technology developers, and private investors have learned from the lessons of the NGNP and hit on a public-private partnership model that works, it hasn't come too soon.