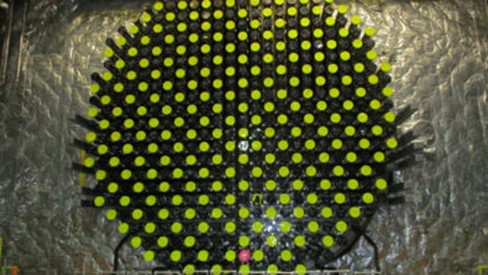 Ontario Power Generation has announced that refurbishment of Unit 3 at its Darlington nuclear plant is progressing ahead of schedule, with an expected return to service by late 2023, rather than early 2024.
"This is a real testament to the dedicated support of OPG's skilled workforce, working as 'one team' with our project partners, suppliers, contractors, and Ontario's robust nuclear supply chain," said Ken Hartwick, OPG's president and chief executive officer, in the company's recent second-quarter 2022 earnings report. "The team's commitment to implementing lessons learned and innovative tooling to increase efficiency showcases OPG's ability to complete large, complex projects on or ahead of plan."
The latest milestone: OPG announced last week the completion of Unit 3's fuel channel installation, describing the work as "one of the more complex steps in the refurbishment project," as it requires "the precise installation of 480 pressure tubes, 960 end fittings, and thousands of other components."
According to Subo Sinnathamby, OPG senior vice president of nuclear refurbishment, "This milestone is not just significant to Darlington Nuclear and OPG. This is also symbolic for the nuclear industry as a whole. We have again demonstrated our diligent oversight and expertise to complete this job with quality, proof that we can, and will, successfully complete refurbishment of the remaining Darlington reactors—Units 3, 1, and 4—by the end of 2026."
Background: Located in Clarington, Ontario, the Darlington facility houses four 878-MWe CANDU pressurized heavy water reactors, all of which entered commercial operation in the early 1990s. The 10-year refurbishment project commenced in earnest in October 2016, when Unit 2 was taken off line (Nuclear News, Dec. 2016, p. 45). Unit 2 was returned to service in early June 2020, and in September of that year, the mid-life overhaul of Unit 3 began with the reactor's defueling, involving the remote-controlled removal of 6,240 fuel bundles over the course of three months.
Unit 1 was removed from service in February of this year to begin its projected 39-month-long refurbishment, marking the first time that two reactors at Darlington will be in refurbishment outages at the same time.
All fuel has been removed from Unit 1, and work to install the single largest tool used in the refurbishment project—the Retube Tooling Platforms—is scheduled to begin soon, OPG said.
Darlington-4's refurbishment is slated to start in the third quarter of 2023, with completion in the fourth quarter of 2026.