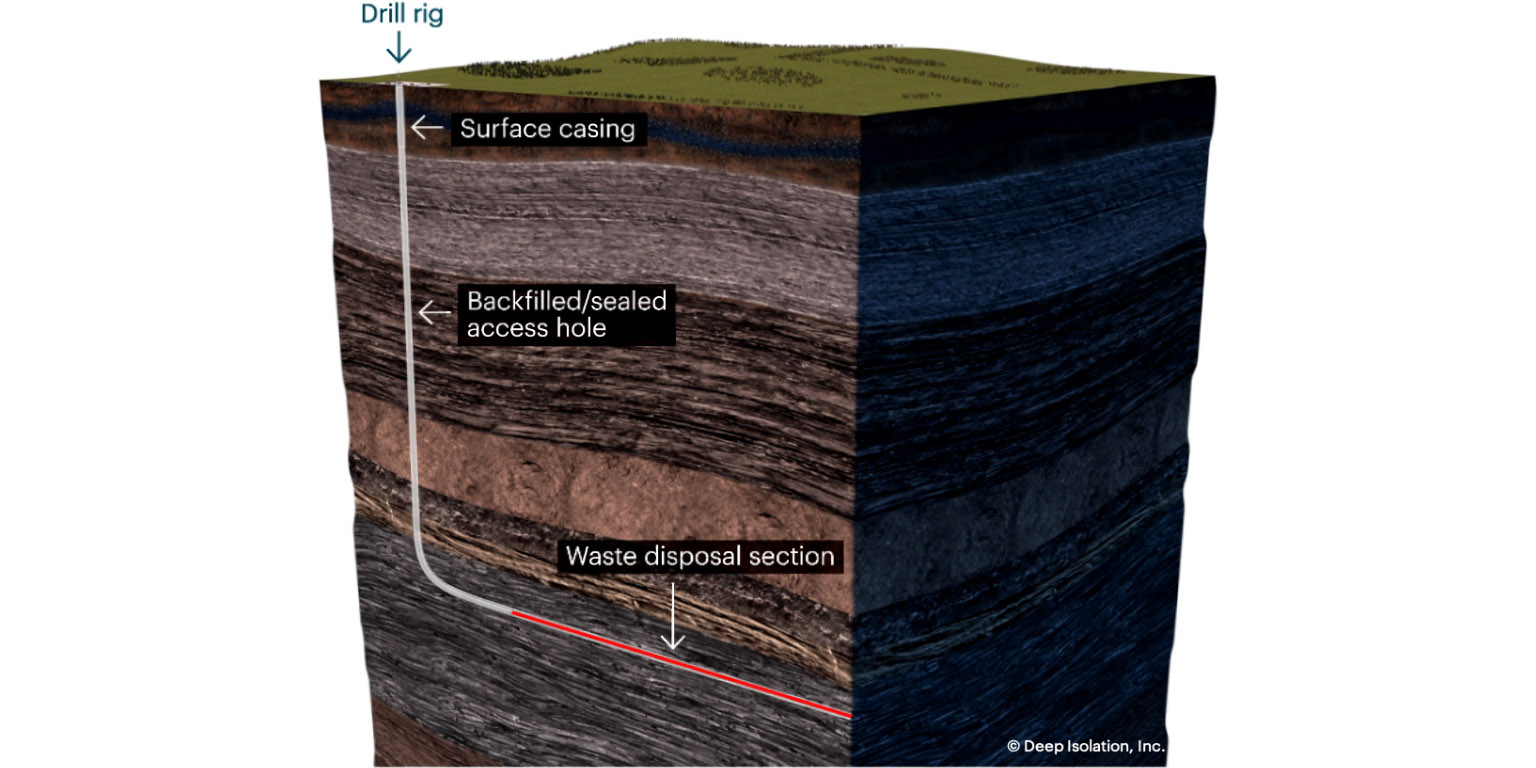 Deep Isolation announced that it has signed a memorandum of agreement with engineering services company Amentum to further the commercialization of Deep Isolation's nuclear waste storage and disposal technology around the world. The initial targets for joint work include locations in Europe and the Pacific that represent a combined market for geologic disposal of spent fuel and high-level waste worth more than $30 billion, the company said.
The MOA provides Amentum with access to more than 50 protected Deep Isolation patents, along with engineering, planning, and operational processes that could be used independently of Deep Isolation technology. This includes Deep Isolation's process based on International Atomic Energy Agency guidance for tailoring a deep borehole repository to the specific regulatory requirements, waste inventory, stakeholder needs, and local geology of each client.
Deep Isolation is working to leverage directional drilling technology to construct deep borehole repositories for smaller inventories of spent nuclear fuel and nuclear waste, or as a compliment to an existing repository.
They said it: "Amentum has unparalleled engineering expertise and experience in the use of science and advanced technologies to successfully clean up highly complex nuclear sites," said Jim Blankenhorn, senior vice president of Amentum. "This partnership strengthens our collective position in a growing market to provide innovative solutions for nuclear disposal around the world."
Deep Isolation chief executive officer Elizabeth Muller added, "We are excited to work with Amentum to bring this solution to market. We are pleased at the value they are placing in Deep Isolation's solution by investing in this license."
ARPA-E awards: Earlier this year, Deep Isolation received a $3.6 million grant from the Department of Energy's Advanced Research Projects Agency–Energy to develop a novel universal canister system for advanced reactor waste streams. The award was part of ARPA-E's Optimizing Nuclear Waste and Advanced Reactor Disposal Systems (ONWARDS) program.
Under a separate $4 million ONWARDS grant, Deep Isolation will work with Oklo as well as Argonne and Idaho national laboratories in co-locating a deep borehole repository with a commercialized fuel recycling facility.