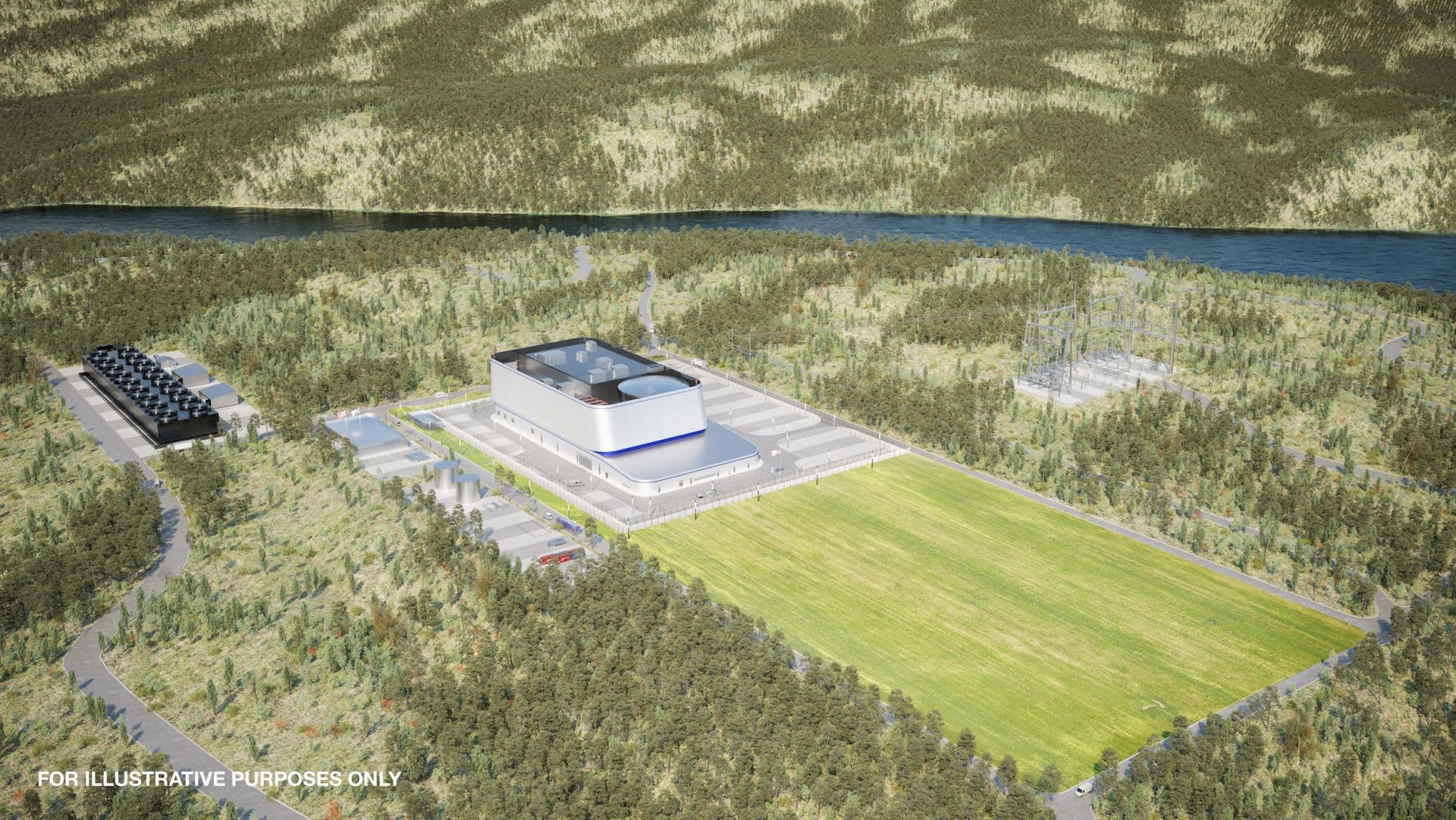 The Tennessee Valley Authority and GE Hitachi Nuclear Energy (GEH) have signed an agreement to support planning and preliminary licensing for the potential deployment of a BWRX-300 small modular reactor at the Clinch River site near Oak Ridge, Tenn., the utility's president and chief executive officer, Jeff Lyash, announced last week.
An evolution of GEH's 1,520-MWe Generation III+ ESBWR design, the BWRX-300 is a 300-MWe water-cooled, natural-circulation SMR with passive safety systems.
"The agreement will provide additional information needed to analyze the viability of SMRs in the valley, subject to board approval, of course," Lyash said in a third-quarter 2022 investor call on August 2. "This agreement builds on a collaboration we announced in April with Ontario Power Generation [OPG] to develop small modular reactors as an effective long-term source of 24/7 carbon-free energy in both Canada and the U.S. It is important to understand that no final decisions have been made, but the knowledge gained from collaborative efforts with GE Hitachi, OPG, and others will help us make the best decision on whether to proceed with the project at Clinch River. . . . Our planning work is expected to take 2–3 years, and then we'll decide on whether to pursue the next steps in construction of the project."
Context: At a quarterly business meeting in February, TVA's board of directors gave the nod to a program aimed at exploring the development and potential deployment of SMRs as part of the utility's decarbonization strategy. The board unanimously authorized up to $200 million for the "New Nuclear Program."
One of the program's first projects, TVA said, will be to develop a Nuclear Regulatory Commission construction permit application and potentially deploy a light water SMR at the Clinch River site, which currently holds the only NRC early site permit for SMRs.
Lyash announced at the meeting that TVA would pursue the BWRX-300 for potential deployment at Clinch River, adding that the ultimate objective was not to build a single reactor but to "demonstrate that the technology can be deployed at an acceptable cost and on a reliable schedule across our system at a scale that materially and positively supports our ability to meet the challenges of having low-carbon energy for the 2030s and beyond."
Then in April, TVA and OPG—which last December selected the BWRX-300 for potential deployment at Canada's Darlington nuclear plant—announced the formation of a partnership to develop and deploy advanced nuclear technology as part of the companies' broader clean energy efforts.