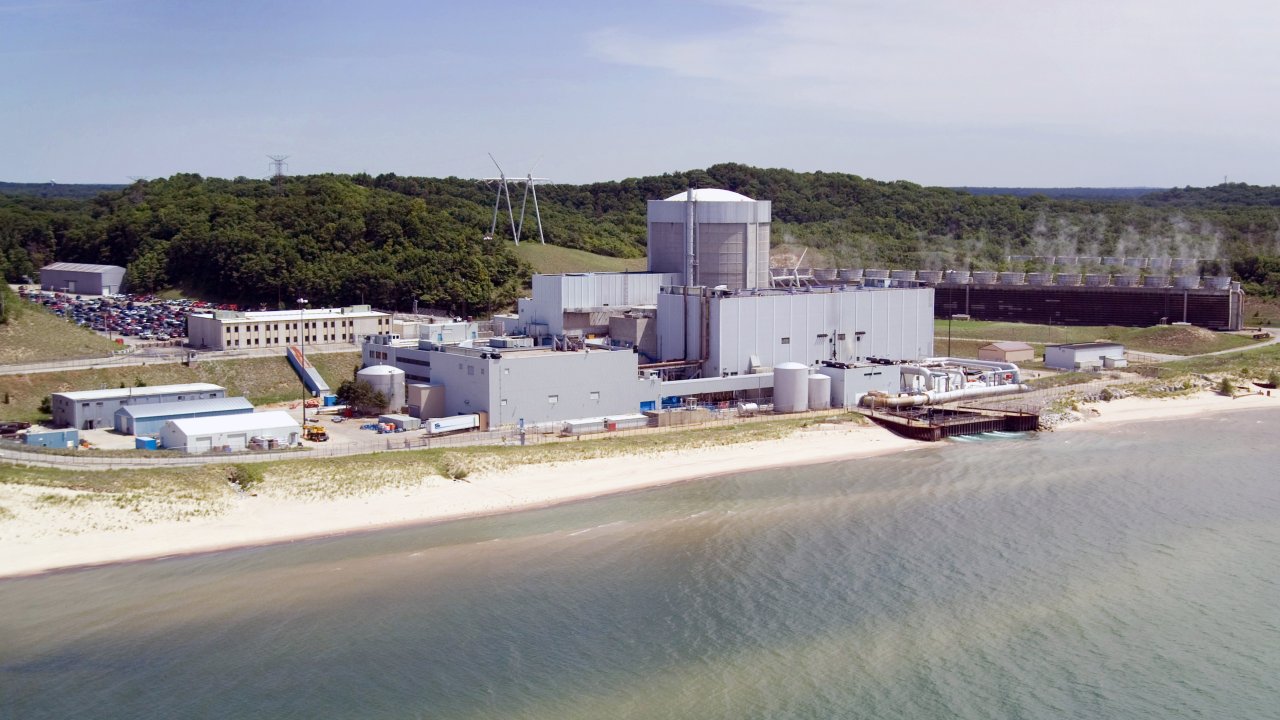 Holtec International announced on June 28 that it has completed the acquisition of the Palisades nuclear power plant and the Big Rock Point site from Entergy Corporation. The Nuclear Regulatory Commission approved the license transfer for the two sites, both located in Michigan, in December 2021.
Under Holtec's asset transfer agreement with Entergy, ownership of the sites has been transferred to Holtec International, with Holtec Decommissioning International serving as the license holder and prime decommissioning contractor.
The sites: Located in Covert, Mich., Palisades' 777-MWe pressurized water reactor was removed from service on May 20 after more than 50 years of operation. The shutdown occurred 11 days prior to the plant's scheduled May 31 retirement date after a site and world-record production run of 577 straight days of operation.
Big Rock Point, located in Charlevoix, Mich., was shut down in 1997 and decommissioned in the early 2000s. Only the reactor's independent spent fuel storage installation remains at the site.
According to Holtec, construction of the company's SMR-160 small modular reactor at Big Rock Point and Palisades are among the viable options for repurposing the sites. The first Holtec SMR-160s are scheduled to enter service around 2030.
The plan: Holtec has stated that over the past few years it has been working methodically with Palisades personnel on an integrated transition plan, laying the foundation for decommissioning of the site. The first substantial activity will be moving the plant's spent fuel from its spent fuel pool to dry storage, which is projected to be completed by 2025.
The company added that the balance of the dismantling and decommissioning operations will be aligned to take advantage of Holtec's implemented fleet model, called the Holtec Management Model, which is informed by the ongoing work at other Holtec-owned decommissioning sites, including the Oyster Creek, Pilgrim, and Indian Point sites.
The Palisades decommissioning project will have a 19-year timeline and will render the 400-plus acre site fit for commercial and industrial use, except for the independent spent fuel storage installation.