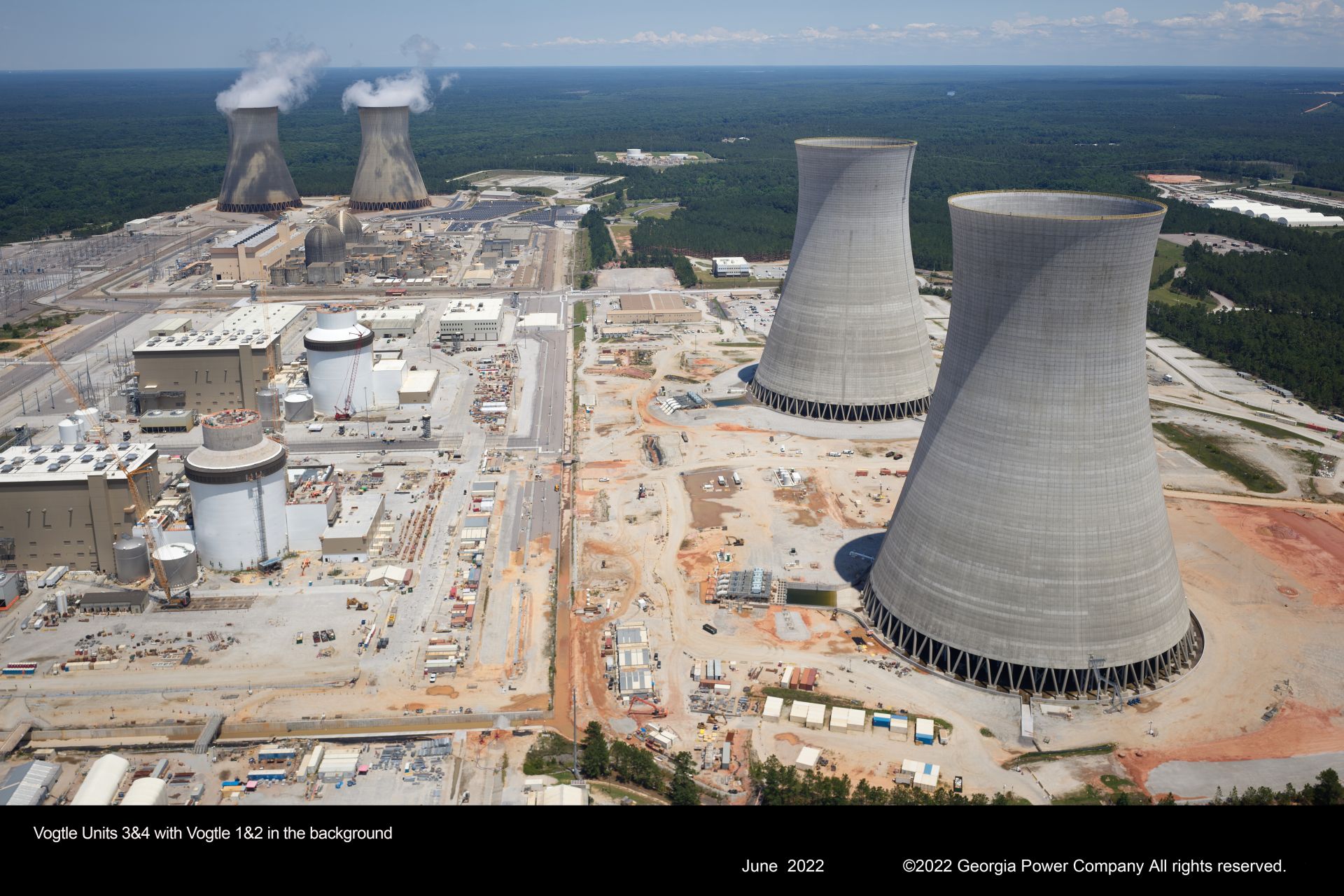 Both Oglethorpe Power Corporation and the Municipal Electric Authority of Georgia (MEAG), two co-owners of the Vogtle nuclear plant, have filed lawsuits against Southern Company subsidiary Georgia Power, the facility's primary owner.
Oglethorpe and MEAG are 30 percent and 22.7 percent owners, respectively, of Vogtle. Georgia Power holds a 45.7 percent share. (Dalton Utilities, which owns 1.6 percent of the plant, is not involved in the suits.)
According to a June 21 report from the Associated Press, the legal actions stem from a contract dispute with Georgia Power regarding the owners' respective financial responsibilities for cost overruns at the Vogtle reactor expansion project.
The AP story quotes from the Oglethorpe suit, filed in the Fulton County, Ga., superior court: "Despite its solemn, written promise to accept increased responsibility for cost overruns over the threshold, Georgia Power has quite simply reneged. The time has come for Georgia Power to honor its agreement."
Georgia Power spokesperson Jacob Hawkins provides a brief response in the story, saying that the company hasn't seen the lawsuit and "will continue to engage with our co-owners productively."