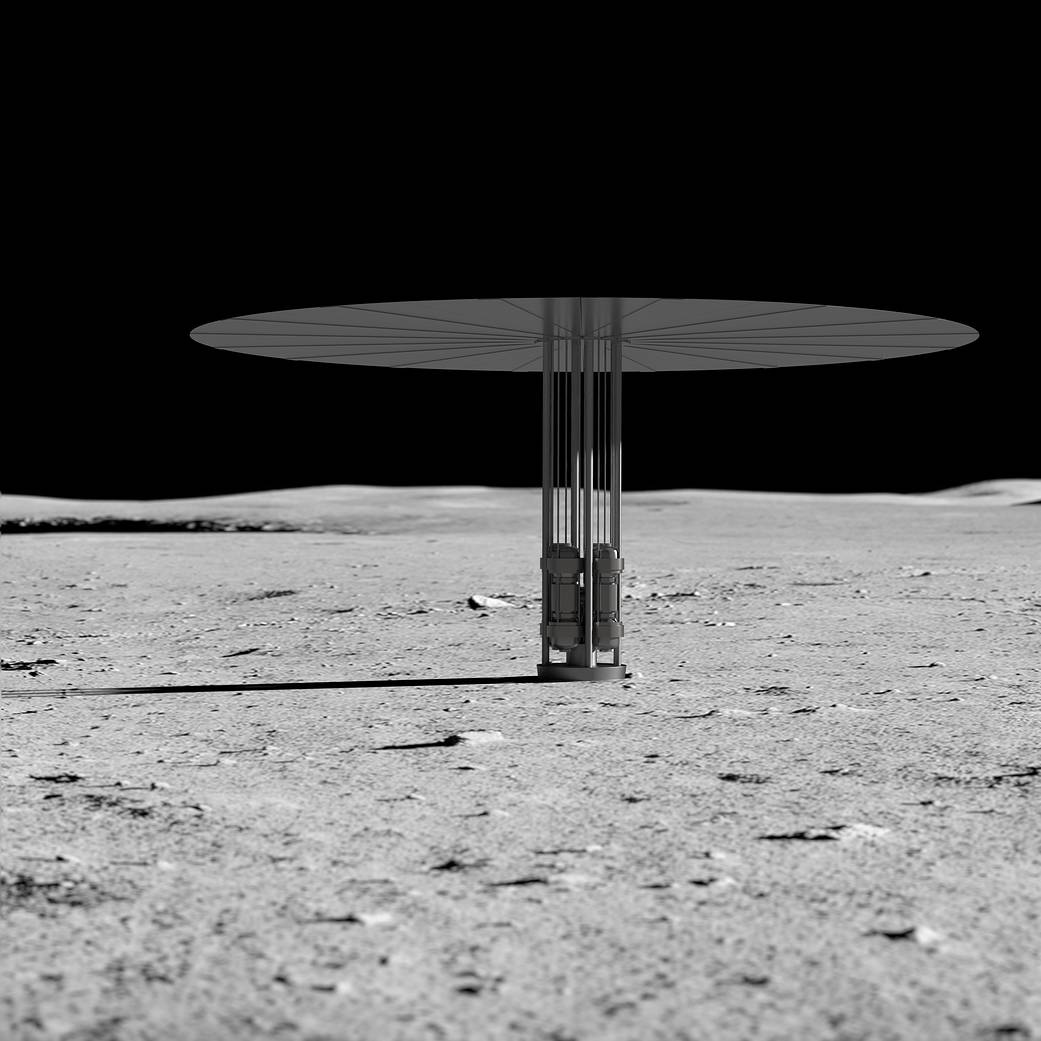 Three teams have been picked to design a fission surface power system that NASA could deploy on the moon by the end of the decade, NASA and Idaho National Laboratory announced today. A fission surface power project sponsored by NASA in collaboration with the Department of Energy and INL is targeting the demonstration of a 40-kWe reactor built to operate for at least 10 years on the moon, enabling lunar exploration under NASA's Artemis program. Twelve-month contracts valued at $5 million each are going to Lockheed Martin (partnered with BWX Technologies and Creare), Westinghouse (partnered with Aerojet Rocketdyne), and IX (a joint venture of Intuitive Machines and X-energy, partnered with Maxar and Boeing).
Scope and specifications: Battelle Energy Alliance (BEA), the managing and operating contractor for INL, initiated a Phase 1 request for proposal process sponsored by NASA in November 2021. INL evaluated the proposals and is distributing the awards for the Phase 1 initial design effort.
Specifications in the Phase 1 RFP included a minimum end-of-life 40 kWe continuous power output for at least 10 years (higher power ratings are "desirable"), a system that fits within a stowed cylinder measuring 4 meters in diameter and 6 meters in length, a total system mass that does not exceed 6 metric tons, and autonomous operation from the deck of a lunar lander or from a separate mobile system that permits the reactor to be moved to another lunar site.
While the Phase 1 teams will receive firm, fixed-price awards, Phase 2 is likely to be a cost-type arrangement with a separate set of criteria evaluated "following a best-value method, where the best combination of technical advantage and cost/price reasonableness will determine award selection," according to the Phase 1 RFP. BEA expects to issue an RFP for follow-on Phase 2 activities after Phase 1 is complete.
NASA wants industry input: NASA's fission surface power project expands on the agency's Kilopower project, which successfully demonstrated heat transfer technologies using highly enriched uranium fuel and ended in 2018. According to NASA, a DOE reactor study completed in March 2020 concluded that fission surface power systems using high-assay low-enriched uranium could meet lunar power needs with a system of roughly the same weight as the HEU system.
The Phase 1 awards will provide NASA critical information from industry that could lead to a full flight-certified fission power system. Fission surface power technologies also will help NASA mature nuclear propulsion systems.
NASA's fission surface power project is managed by the agency's Glenn Research Center in Cleveland, Ohio, and the power system development is funded by the Space Technology Mission Directorate's Technology Demonstration Missions program at Marshall Space Flight Center in Huntsville, Ala.
They said it: "New technology drives our exploration of the Moon, Mars, and beyond," said Jim Reuter, associate administrator for NASA's Space Technology Mission Directorate. "Developing these early designs will help us lay the groundwork for powering our long-term human presence on other worlds."
"The Fission Surface Power project is a very achievable first step toward the United States establishing nuclear power on the moon, and I look forward to seeing what each of these teams will accomplish," INL director John Wagner said. "This project will also advance technologies that are directly relevant to nuclear electric propulsion systems for space applications."