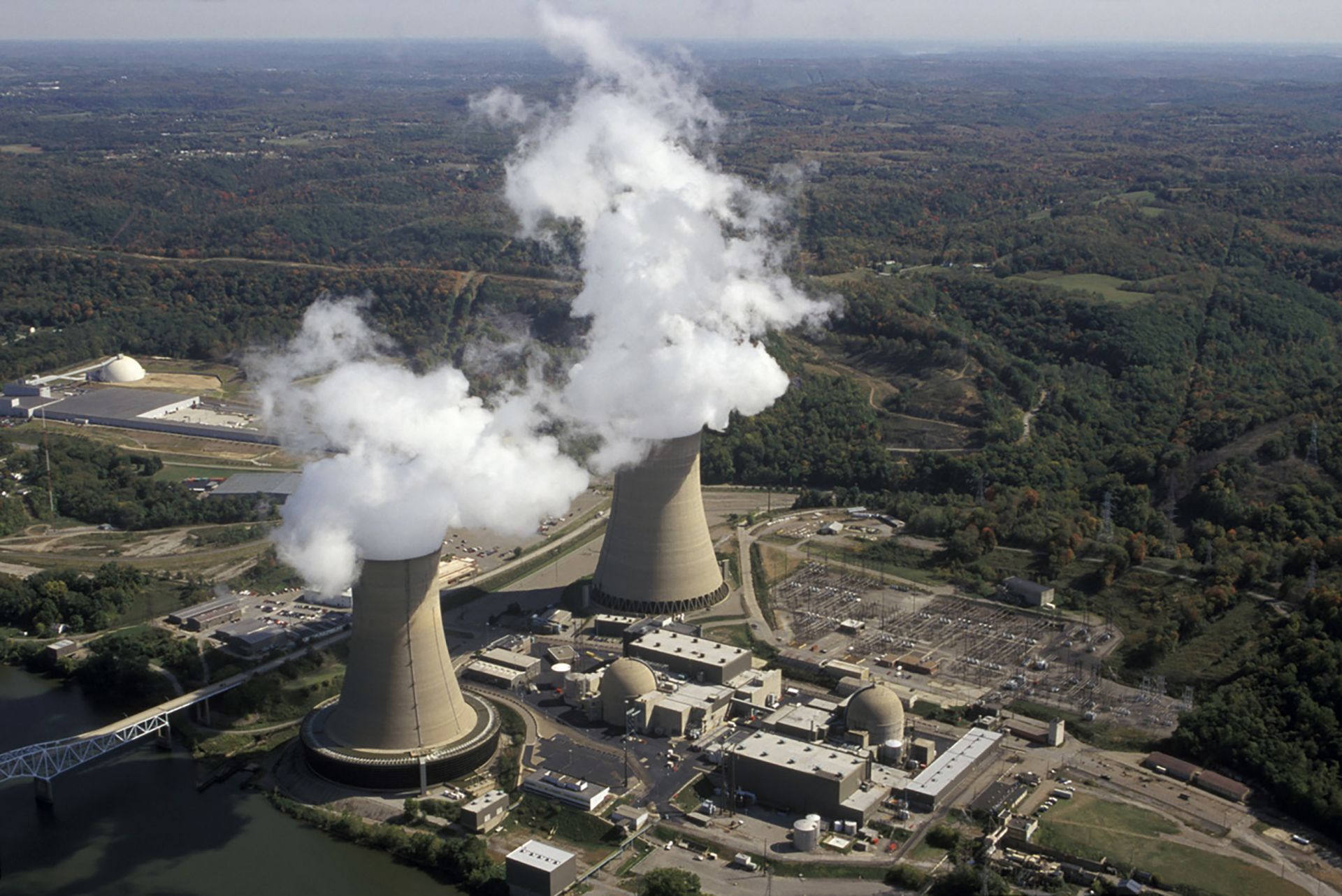 Energy Harbor has signed a memorandum of understanding with blockchain company Standard Power to develop a large-scale carbon-free data infrastructure operation adjacent to the Beaver Valley nuclear plant, located in Shippingport, Pa.
In its May 9 announcement, Energy Harbor described Standard Power as "a leading infrastructure service provider for advanced data processing companies and a leading hosting provider for blockchain mining companies."
Energy Harbor is based in Akron, Ohio.
The agreement: Under the terms of the MOU, the companies will complete a feasibility analysis to determine optimal engineering, co-location, and implementation for a new data center. In phase one, Standard Power will commit to a 10-year agreement to purchase between 200 and 300 MW of electricity and capacity through a direct connection to Beaver Valley at what Energy Harbor calls "a fixed price that reflects the value of the clean, baseload, and carbon-free attributes of nuclear power."
Phase one of development is expected to be enacted in 2023 or 2024, with the opportunity to scale development up to 900 MW in subsequent phases, according to Energy Harbor.
What they're saying: "We appreciate the opportunity to build upon our strong relationship with Standard Power through this industry-transforming transaction," said David Hamilton, Energy Harbor's chief operating officer and chief nuclear officer. "This effort is an important step in the transformation of the regions around our nuclear plants into clean energy centers that will be the necessary 24/7, carbon-free infrastructure backbone of the U.S. economy."
Maxim Serezhin, Standard Power's chief executive officer, noted, "Data infrastructure and the associated technology is energy intensive, and we recognize our responsibility to build a more environmentally sustainable future. Expanding our relationship with Energy Harbor strategically enables us to proactively structure our hosting capabilities to ensure that 100 percent of the power associated with this facility is carbon-free."
Background: In July of last year, Energy Harbor announced that it had entered a five-year partnership with Standard Power to provide electricity from its nuclear fleet to Standard Power's new Bitcoin blockchain mining center in Coshocton, Ohio, beginning in December 2021.
According to the announcement, the partnership would help Standard Power "revitalize an abandoned Ohio paper mill into a state-of-the-art facility that brings new jobs to the region" and enable the company to "achieve its sustainability objectives by powering the Bitcoin blockchain mining center with Energy Harbor's clean, sustainable, locally generated nuclear electricity." In addition, Standard Power would provide "valuable reliability and stability to the transmission grid by completely shutting down operations when the electric grid and other Ohio customers need the power the most."