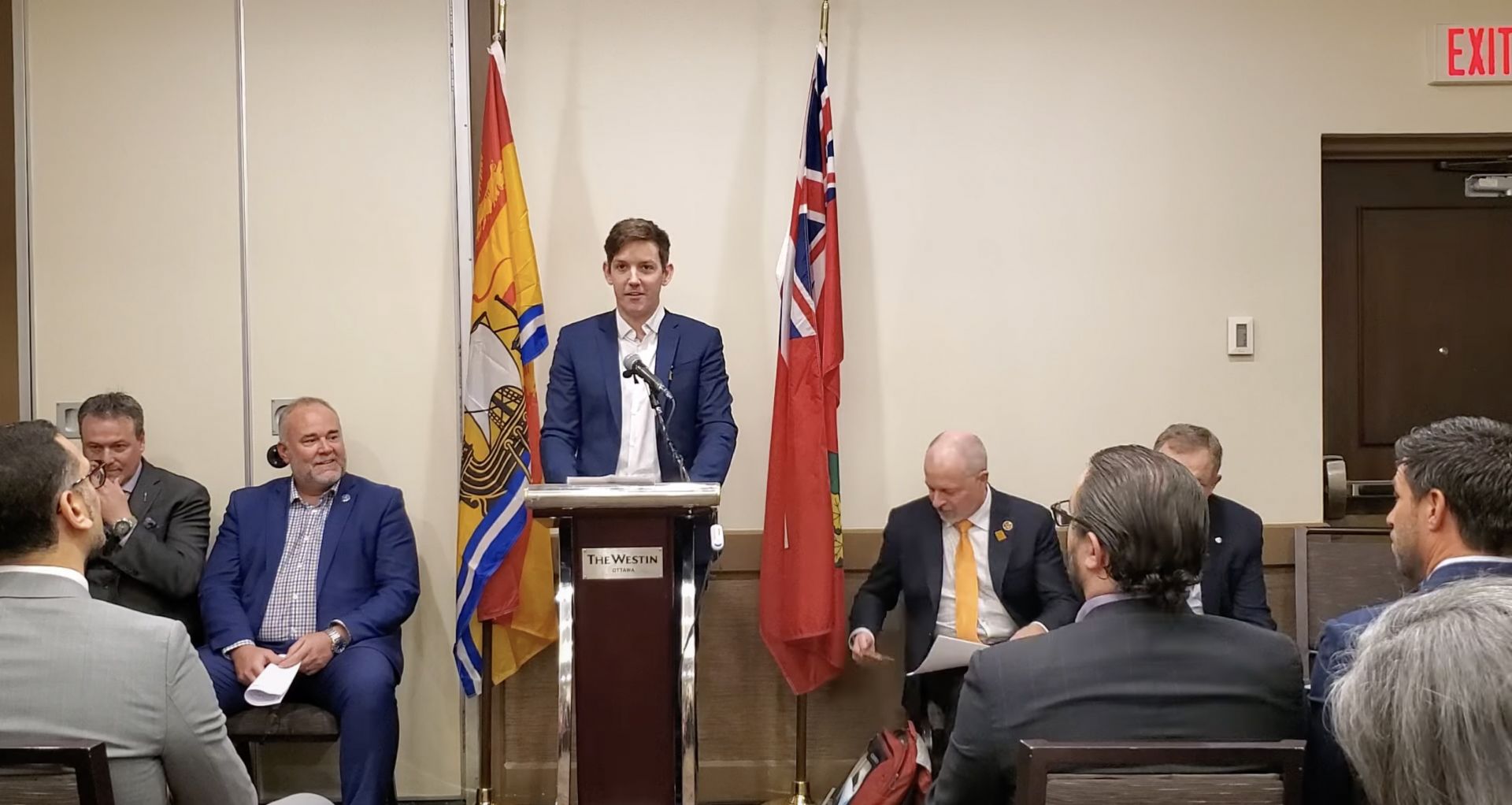 SNC-Lavalin and Moltex Energy are partnering to advance the development and deployment of small modular reactor technology in Canada, the companies announced last week at the Canadian Nuclear Association's 2022 conference in Ottawa, Ontario. The partnership will support Moltex as it pursues the licensing and construction of its 300-MW Stable Salt Reactor–Wasteburner (SSR-W), a molten salt reactor that uses nuclear waste as fuel.
Small reactors, big plans: SNC-Lavalin was an early endorser of Canada's Small Modular Reactor Action Plan, which outlines the development, demonstration, and deployment of SMRs for multiple applications. Under the plan, unveiled in December 2020, utilities from across New Brunswick, Ontario, and Saskatchewan have been working collectively to develop three "deployment streams" of SMR projects: (1) reduce carbon emissions and create growth opportunities for communities connected to the grid via early deployment of grid-sized SMRs (such as the Darlington SMR project); (2) support advancement in nuclear technology and innovative methods to reduce nuclear by-products via SMRs recycling their own used fuel; and (3) bring affordable, clean energy to remote communities and mines via microreactors.
Taking the lead on the development of stream two is NB Power, with an expected deployment timeline at its Point Lepreau nuclear site (currently home to one 660-MWe CANDU-6 pressurized water reactor) in the early to mid-2030s.
What they're saying: "Canada and the world will need to explore all nuclear technology options to meet net-zero commitments," said Joe St. Julian, president of nuclear for SNC-Lavalin. "Given the scale of the challenge, it is important that we work on the deployment of Gen III SMRs and grid-scale reactors and look to the future and support the development of Gen IV reactors. Moltex's unique Gen IV molten salt design cannot only help achieve net-zero carbon, but it can also help to reduce nuclear waste. SNC-Lavalin is pleased to support Moltex as it pursues a project to license and construct the first-of-a-kind waste-burning reactor in New Brunswick, Canada."
Rory O'Sullivan, Moltex's chief executive officer for North America, added, "SNC-Lavalin's partnership with Moltex is a resounding endorsement of our nuclear technologies. SNC-Lavalin has an impeccable record of delivering projects on time and on budget and will be an invaluable partner as we progress the development of our technologies and grow our business."
More on Moltex: In 2018, New Brunswick awarded Moltex and ARC Clean Energy, Can$5 million (about $4 million) as part of an agreement to work on SMR development in the province. The agreement also envisioned the deployment of Moltex and ARC demonstration units by 2030 at Point Lepreau. In addition, in November 2020, Moltex and ARC signed a memorandum of understanding with NB Power "to create synergies by establishing a small modular reactor vendor cluster in New Brunswick," according to an ARC announcement.
And in March of last year, Canada's federal government awarded Can$50.5 million (about $40 million) to Moltex to support small modular reactor research and technology development in New Brunswick. The investment was provided by the government's Strategic Innovation Fund and its Regional Economic Growth Through Innovation program, part of the Atlantic Canada Opportunities Agency.
Moltex also plans to build its Waste to Stable Salt (WATSS) facility at Point Lepreau. According to the company, the WATSS process, which recycles existing used nuclear fuel, has the potential to reduce storage needs for used fuel.