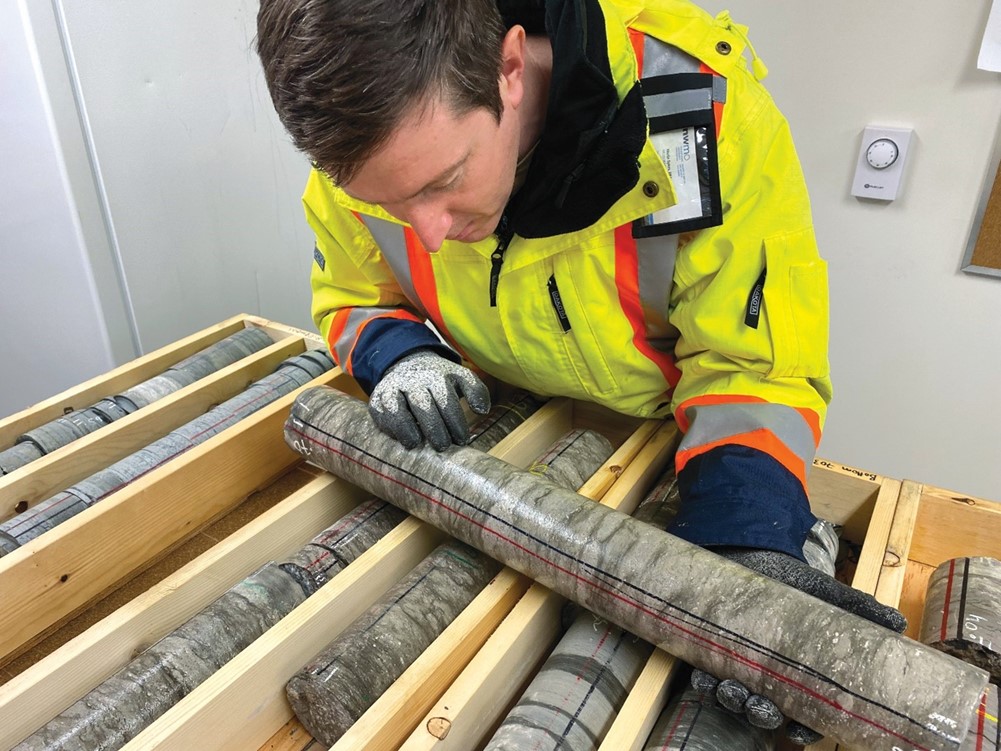 Canada's Nuclear Waste Management Organization (NWMO) has completed a deep borehole drilling program at the two sites in Ontario under investigation for potentially hosting a deep geological repository to hold the country's spent nuclear fuel. The NWMO said that Canada's top geoscientists are leading the studies, in which approximately eight kilometers of core samples were pulled from the bedrock in the Wabigoon-Ignace area and the Saugeen Ojibway Nation (SON)–South Bruce area.
The Township of Ignace and Municipality of South Bruce are the remaining two communities under consideration for hosting a geological repository from the initial 22 communities that expressed interest when the NWMO began its site selection process in 2010. The NWMO gradually narrowed its focus to fewer areas through technical site evaluations and working with the interested communities. The organization said it is on track to finalize site selection in 2023.
Drilling and testing: The completion of the last borehole at the potential site in the South Bruce area follows on work in the Ignace area, which wrapped up in November 2021 after five years of field study that started in 2017. Borehole drilling and testing up to 1,000 meters below the surface is part of the NWMO's broader site investigation work to ensure the site will meet Canada's regulatory requirements.
According to the NWMO, a wide range of testing is being performed on samples of the core, and in the borehole, to investigate various geoscientific properties of the rock and advance understanding of the geology in the area.
For each area, the number, location, and type of borehole drilled depended on the stage of the site evaluation process, the geoscientific uncertainties to be addressed, and the geological setting in general—crystalline rock in northern Ontario (Ignace) or sedimentary rock in southern Ontario (South Bruce).
She said it: "Completion of this drilling program is a significant step forward in our geoscience work," Lise Morton, NWMO vice president of site selection, said on April 7. "In addition to informing the safety case for the project, the resulting data will also provide important insights to the communities that are considering hosting the project in their area."
The NWMO's site selection process was designed to ensure the location chosen will provide a suitable rock formation in an area with an informed and willing host.