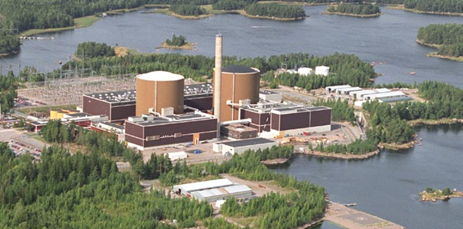 Finnish utility Fortum Power and Heat Oy has submitted an application to Finland's Ministry of Economic Affairs and Employment to operate the two reactors at the Loviisa nuclear power plant through 2050. The current operating licenses for Loviisa-1 and -2 expire in 2027 and 2030, respectively.
In addition, Fortum has applied for a license to use the low- and intermediate-level radioactive waste final disposal facility located at the Loviisa site until 2090, after which time the facility will be permanently sealed.
Fortum announced earlier this month that it had decided to apply for the new license, stating that it wanted "to support achieving Finland's and Europe's carbon neutrality targets and enable the building of a reliable, competitive, and sustainable energy system."
According to a statement from the ministry, the processing of operating license applications includes a statutory consultation procedure, which will be announced next month. At that time, the ministry will request statements from various organizations—including the Radiation and Nuclear Safety Authority, aka STUK—and provide citizens and communities with an opportunity to express their opinions. The process is estimated to take about one year.
What they're saying: "Our employees have done a really great job in securing the reliability of electricity production throughout the history of the power plant," said Sasu Valkamo, vice president of the Loviisa facility. "Thanks to their know-how and expertise, the Loviisa power plant is in good condition, and we can safely continue its operations."
A look at Loviisa: One of Finland's two nuclear power plants—the other being Olkiluoto, where a third unit is scheduled to begin commercial operation in July—Loviisa is located on the country's southern coast, near the town of Loviisa. Units 1 and 2 are both 507-MWe VVER-440/V213 pressurized water reactors, with commercial start dates of May 1977 and January 1981, respectively. In 2021, the plant produced 8.2 terawatt hours of electricity, which is over 10 percent of Finland's annual electricity production.