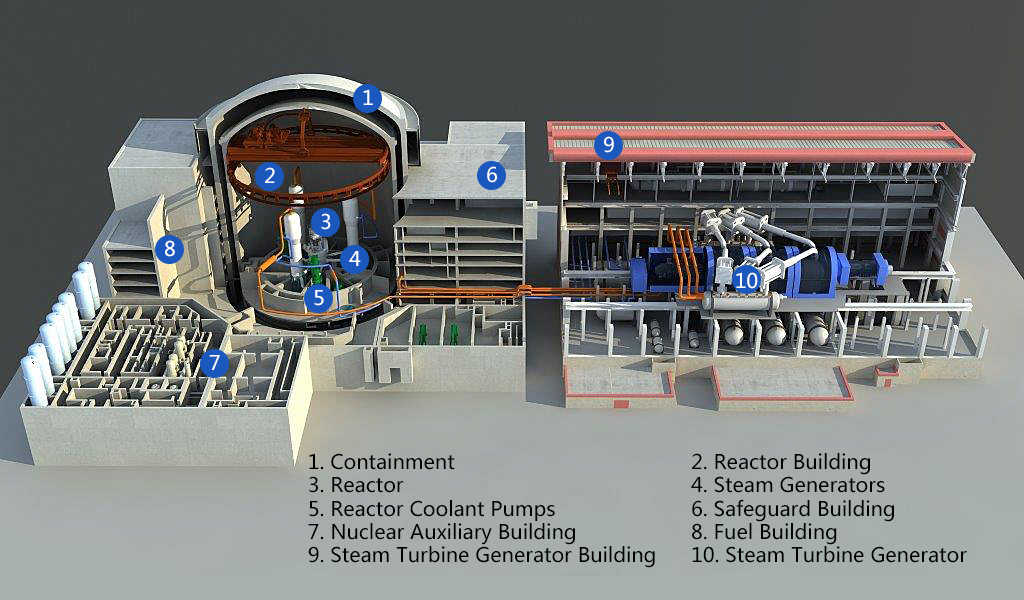 The Office for Nuclear Regulation (ONR) and the Environment Agency (EA) have found the UK HPR1000 reactor suitable for construction in the United Kingdom, the regulators jointly announced last week.
Following the completion of a generic design assessment (GDA) of the reactor that began in 2017, ONR issued a Design Acceptance Confirmation, and EA issued a Statement of Design Acceptability.
The GDA process, developed in 2006 by ONR and EA at the request of the U.K. government, "enables early assessment of safety, security, and environment protection aspects of new reactor designs at a generic level, before receiving an application to consider a particular nuclear power station design at a specific location," according to EA. To date, three reactor designs have been assessed under the GDA process and have passed ONR/EA muster: the UK EPR, in December 2012; the AP1000, in March 2017; and the UK ABWR, in December 2017.
Électricité de France and China General Nuclear Power Group (CGN) submitted a GDA application for the UK HPR1000 in 2016. The companies are looking to build two units at the proposed Bradwell B plant, which would be located near the decommissioned Bradwell nuclear power station in Essex, England.
The design: The UK HPR1000 is based on China's HPR1000 (also known as the Hualong One), a 1,000-MWe Generation III pressurized water reactor, incorporating design elements of China National Nuclear Corporation's ACP1000 and CGN's ACPR1000+.
Currently, there are two HPR 1000s in operation: Fuqing-5 in China and Karachi-2 in Pakistan. A third, Fuqing-6, reached criticality last December and is scheduled to begin commercial operation this year.
What they're saying: "Decarbonizing energy supplies is a key objective for the U.K., and nuclear power is an important part of government's energy policy to deliver a net zero future," said Saffron Price-Finnerty, EA's nuclear regulation manager. "The Environment Agency's role in this, through our regulation and the advice we provide, is ensuring that new nuclear power stations will meet high standards of environmental protection and waste management, and that communities and the environment are properly protected. We've completed a rigorous assessment of the UK HPR1000 and concluded that it is capable of meeting those high standards that we expect."