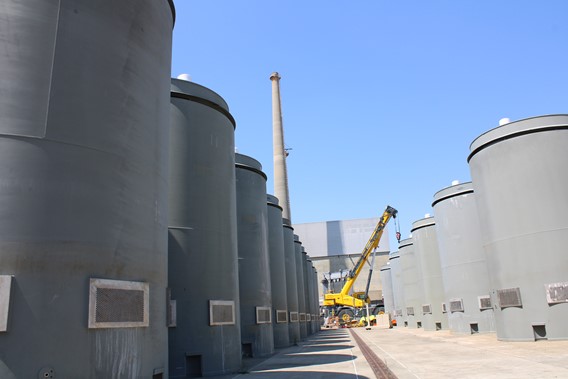 The Nuclear Regulatory Commission has proposed a $150,000 fine for apparent security-related violations at the Oyster Creek nuclear power plant in New Jersey. Oyster Creek permanently ceased operations in 2018, and ownership of the plant was transferred to Holtec Decommissioning International for decommissioning in July 2019.
As it is a security-related matter, the NRC will not provide details on the specific violations. The agency, however, said that it has issued an escalated enforcement action, which carries a base civil penalty of $150,000. Holtec has 30 days to pay the fine, contest the notice of violation, or request alternative dispute resolution with the NRC.
The NRC said that Oyster Creek's overall security program remains effective, and that Holtec has taken steps to address the concerns and overall security performance at the site.
Background: On July 28, 2021, the NRC notified Holtec about the apparent violations, which were identified during a discretionary inspection conducted between May 17 and July 15, 2021. In response, Holtec requested a closed pre-decisional enforcement conference, which was held at the NRC's Region I Office in Pennsylvania on October 6, 2021, during which the company provided additional information to the agency. The NRC issued the notice of violation to Holtec on December 21.
Because this is the first escalated enforcement action issued to Oyster Creek, the NRC considered whether credit for corrective actions taken was warranted. The agency, however, determined that a corrective action credit could not be justified.