The 66th president of the American Nuclear Society takes the helm at a time of great change, both internally and externally.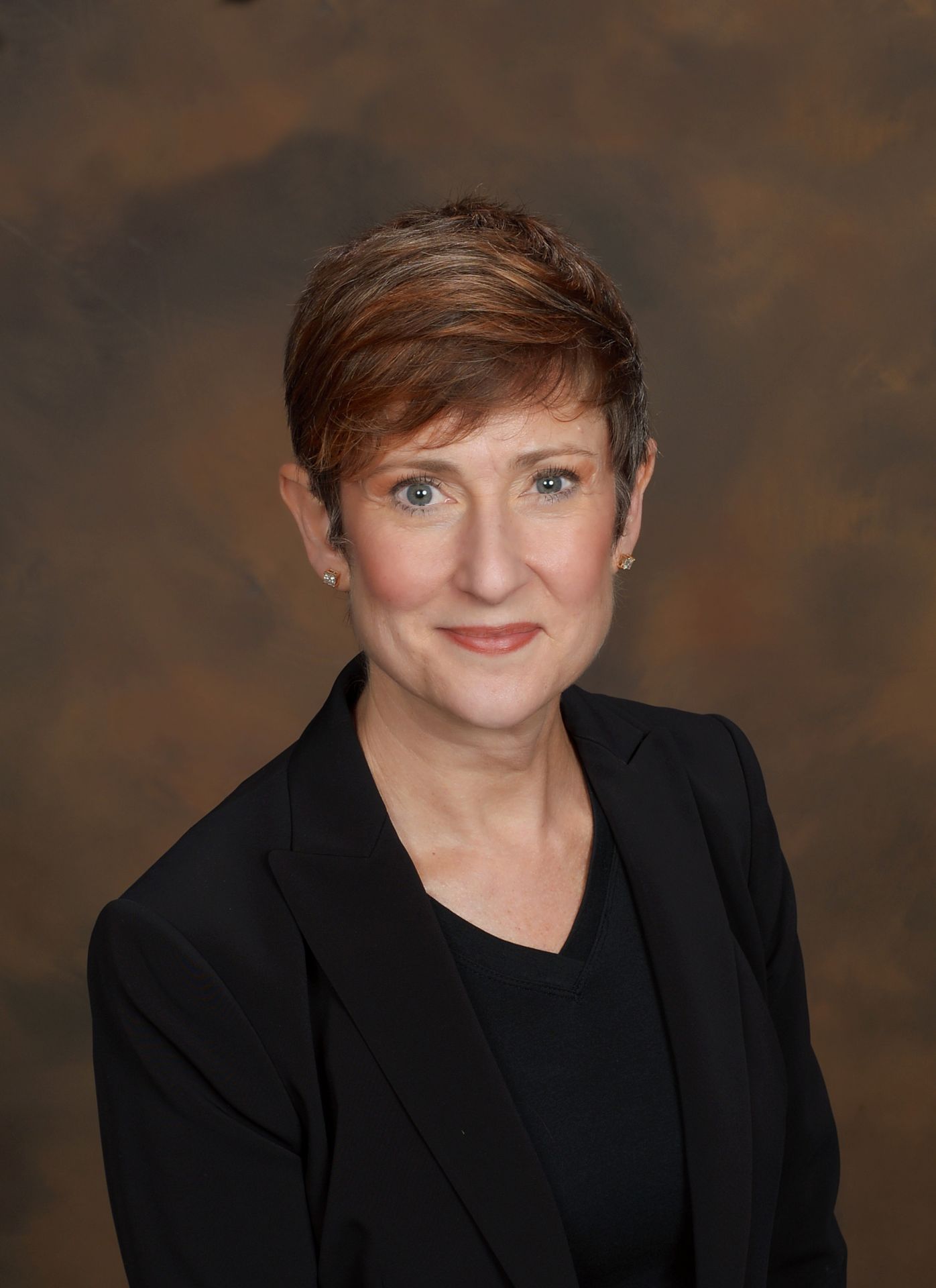 Mary Lou Dunzik-Gougar said she feels very fortunate to be taking on the role of president of the American Nuclear Society at this moment in history. "By that, I don't mean at the time of the COVID-19 pandemic," she quickly clarified. "I mean at a time when we are making exciting and transformational changes to the Society."
These changes are described in the aptly named Change Plan 2020, which was developed by a group that included ANS past presidents Andy Klein, Gene Grecheck, and Bob Coward, with input from members, including Dunzik-Gougar, and was approved by the ANS Board of Directors at the November 2019 ANS Winter Meeting in Washington, D.C. Already, Change Plan 2020 has reshaped the way the Society interacts with its members, including a new, greatly improved website and an updated, more vibrant and informative Nuclear News magazine. The plan has also reorganized the Society to create, in the words of ANS's new executive director and chief executive officer, Craig Piercy, a "more streamlined, less siloed organization that is better equipped to meet our members' needs going forward."
Dunzik-Gougar agrees, saying, "I think this plan will move us toward a more sustainable Society that better serves its members," adding that the plan will promote continuity across the annually rotating position of ANS president. "I feel privileged to come in at a time when these good changes are happening, and I can help keep the momentum going and promote continuity in leadership," she said.
Beginning as an ANS student member in 1994, Dunzik-Gougar has been active in shaping the Society, particularly in support of its outreach and education programs. As a graduate student, she was appointed to sit on the ANS Board of Directors, during which time she helped write the bylaws that allowed the student board member to have a vote and to be elected by the student membership.
Passionate about education, Dunzik-Gougar has been heavily involved in ANS teacher workshops, which provide educators with lessons in nuclear principles and serve as a vehicle for dispelling some of the myths about the technology. "Spending a Saturday with a group of K–12 teachers who want to know and understand nuclear has been, on my part, some of the most valuable time I have spent," she said, adding that such outreach is very gratifying. "Some of those teachers have another 30 or so years ahead of them in their careers. Just think how many students and parents they are going to interact with. The eight hours I invest in a teacher is going to give exponential returns. I'm also very excited about the Navigating Nuclear K–12 educational materials that ANS has developed through Discovery Education, with support from the Department of Energy. We will reach even more teachers and students through this project."
Childhood
Born on January 21, 1965, Mary Lou Dunzik grew up in the small, idyllic town of Millersburg, Pa., home of the last operating ferry on the Susquehanna River. It could be argued that much of Dunzik-Gougar's drive and independence came from her mother, Pat Dunzik, who raised Mary Lou and her older brother, Scott, as a single mother after their father, Charles ("Chuck"), died of natural causes when Mary Lou was just two years old.
"My mother was a real trooper," Dunzik-Gougar said. "She instilled in me the importance of education. There was never a question that my brother and I would go to college." Scott Dunzik eventually went to medical school, becoming a clinical psychiatrist.
To support herself and her two children, Pat Dunzik held a number of jobs, including working in the school cafeteria, cleaning houses, and eventually doing data entry work for the Pennsylvania Department of Transportation. "At one point, she was a sort of nanny to a family who lived just outside of town," Dunzik-Gougar said. While the parents, who were both lawyers, were at work in Harrisburg, Pa., Pat Dunzik would tend to the children at their rural Pennsylvania home. "She loves kids, and for her this was a really fun job," Dunzik-Gougar added.
Dunzik-Gougar noted that growing up in a small town with one elementary school, one middle school, and one high school allowed her the freedom to grow and explore the world. "I can say I had a really good experience in school, because it was a relatively small town, and when you're in a small school, you have more opportunities to do things; there isn't so much competition," she explained. In addition to classroom work, Dunzik-Gougar was involved in a number of extracurricular activities, including student government, marching band, editing the school newspaper and yearbook, and, having caught the theater bug, participating in the high school's annual spring musical.
It was at Millersburg Area High School that Dunzik-Gougar was introduced to chemistry and physics teacher Terry Boyer, who would make a lasting impression on her. "He was a really unassuming man, but he was such a good teacher," she said. "He made those subjects come alive, and it was his influence that led me to eventually major in chemistry when I went to college."
Dunzik-Gougar, however, didn't initially set out to study chemistry when she enrolled at Cedar Crest College in Allentown, Pa. ("I learned the first semester that Cedar Crest is not a 'girls' school,' it is a 'women's college,'" she said.) Growing up about 40 miles from Three Mile Island, the TMI-2 accident in March 1979 had a profound effect on her, as it did on many of her generation. While the accident elicited worry from her mother, who was unsure about nuclear power, for Dunzik-Gougar it had the opposite effect, sparking her curiosity and interest. TMI-2 convinced Mary Lou, who was in middle school at the time of the accident, that she just had to do something nuclear-related. She decided she would become a nuclear medical technician, "Even though I didn't know what a nuclear medical technician did," she admitted.
That goal, however, changed soon after enrolling in Cedar Crest's nuclear medicine program in 1983, where she quickly realized that she would be required to take numerous classes in biology. "I knew I didn't want to do that, so I changed to chemistry," she said. "I liked chemistry, and my mom had always encouraged me to be a teacher, so I thought, 'Well, maybe I'll major in chemistry, and then I'll take education classes so I can teach chemistry until I figure out what I really want to do.' So that's what I did."
In 1987, Dunzik-Gougar received a bachelor's degree in chemistry, along with certification by the state of Pennsylvania to teach the subject at the high school level. Chemistry, however, was not the only activity that kept Dunzik-Gougar busy while at Cedar Crest. Her love of theater followed through her undergraduate years, and she found herself acting in school productions. This included being cast as one of three "evil reindeer" in a musical adaptation of C. S. Lewis's The Lion, the Witch, and the Wardrobe.
"We were playing evil reindeer, but we were also directed to be these silly, girly characters who didn't want to work hard and who complained all the time," she said. "We got to ham it up, and we had fun buffing our hooves with emery boards and fixing our antlers." The only downside, she said, was having to act out the killing of Aslan the lion, a dark scene that she worries may have scarred her preteen cousin, who had come to see the play.
Teaching
After receiving her bachelor's degree, Dunzik-Gougar moved to the Washington, D.C., area to be closer to her longterm boyfriend, and she soon accepted a position teaching high school chemistry in the Charles County School District in southern Maryland. With teaching standards being somewhat less strict in Maryland, she also found herself teaching physics and mathematics. The relationship with the boyfriend, however, soon ran its course, and Dunzik-Gougar cast her eyes toward other opportunities.
"By around the second year, I still had the itch to go places and do things," she said. "And given that teachers are not highly paid, I thought that maybe what I needed to do was teach overseas." So Dunzik-Gougar applied to several private schools in Europe and was offered and accepted a position at TASIS England, a branch of The American School in Switzerland. It was a two-year teaching commitment, living and working at the school's Tudor-era campus in the quintessentially quaint English town of Thorpe, in Surrey, about 20 miles west of London.
"They didn't pay us a lot, but living on campus meant that whatever money I did make I could use to travel," Dunzik-Gougar said. "So any weekend that I didn't have duty on campus, I was going somewhere. I got to see a good bit of the U.K. and Europe during the two years I was there."
It was also at TASIS England that Dunzik-Gougar met her future husband, Hans Gougar, who was teaching physics at the school. As Dunzik-Gougar describes it, however, it was not quite love at first sight. "We jokingly say it was mutual disinterest at first sight," she said. That's because when they were first introduced in the faculty lounge early one morning before the semester had started, Dunzik-Gougar had just arrived after a long overnight flight, frazzled from a sleepless night anticipating what was in store for her more than 3,500 miles from home.
"I hadn't slept, and I looked like crap," she admitted. "Then this guy walks in, and he had been out running or biking or something, and he was all sweaty and didn't smell very good. We were both kind of gross."
As fellow science teachers, however, it wasn't long before the two were thrown together as colleagues, and a friendship grew. One night the following summer, Hans proposed to Mary Lou under the lights of the Eiffel Tower in Paris. It was the last stop the couple made during a tour of Europe between semesters. Hans had been carrying the engagement ring with him the whole trip.
Hans, a nuclear engineer, has also been a long-time active ANS member. "If you ask my husband, he will say that the reason he's a nuclear engineer is because of me," Dunzik-Gougar said. "Early on, we would talk about our future, and I would listen to him talk about what his interests were, and I said, 'You know what, I think you want to be a nuclear engineer.' And darn it, that's exactly what he wanted to be, and he loves it."
Following their years at TASIS England, the couple returned to America, both eager to pursue graduate degrees. Their university of choice was Penn State University. First, however, the couple spent two years teaching in Philadelphia-area high schools, a tactical decision that allowed them to save money while also ensuring that Hans could pay in-state tuition.
Penn State
Dunzik-Gougar started graduate studies at Penn State in 1994, setting her sights on a master's degree in environmental engineering, focusing on the study of radioactive waste management and waste form development. At the time, pursuing a doctorate degree was not part of her plan. "That was really not on my list of things to do," Dunzik-Gougar said. "At that time, my only impression of Ph.D.s was that they were over-educated eggheads who can't do anything practical." But one of her nuclear course instructors, Arthur Motta, an ANS Fellow and current Graduate Chair of Nuclear Engineering at Penn State, recognized Dunzik-Gougar's potential and encouraged her to apply for a Ph.D. fellowship. "I gave it some thought, talked to my husband about it, and ultimately it came down to, 'Dr. Motta thinks I can do this. He thinks I'm a good candidate, and if I don't at least try, I'll regret it for the rest of my life,'" she said.
Dunzik-Gougar received her master's degree from Penn State in 1997 under the supervision of Prof. Barry Scheetz, who guided her creation of a waste form for spent fuel processing calcines at Idaho National Engineering and Environmental Laboratory (INEEL). Also in 1997, and thanks to her involvement in ANS, she was recruited, along with Hans, to begin a summer internship at Argonne National Laboratory–West, which was merged with INEEL in 2005 to become Idaho National Laboratory. "That was the summer of 1997, and the way I remember that is the way a lot of people remember when things happened in their lives, by the ages of their children," Dunzik-Gougar recounted. "That's the summer my son, Charlie, turned one.
After the summer internship, Dunzik-Gougar had an opportunity to return to Argonne-West to perform her Ph.D. research, and the family of three moved to Idaho full time in January 1998. "That's a terrible time to move to Idaho Falls, because winters here are pretty harsh," Dunzik-Gougar said.
Dunzik-Gougar's research at Argonne-West was focused on processing fuel from the sodium-cooled fast spectrum Experimental Breeder Reactor II (EBR-II) and modeling the use of zeolite to remove fission products from the molten salt used to process the fuel.
EBR-II was shut down in 1994 when the Clinton administration removed funding for the Integral Fast Reactor program, and arriving at Idaho just a few years after EBR-II closed, Dunzik-Gougar recalled the effect the program's loss had on Argonne employees. "The people who worked there were so passionate about that wonderful technology that when the program shut down, grown men cried," she said. "The technology was so beautiful, with so much potential, and to have it shut down for political reasons was a blow."
It was also during her Ph.D. work, in September 1998, that Mary Lou and Hans welcomed their daughter, Elizabeth ("Bette"), into the world. While admitting that having children while pursuing an advanced degree is not a recommended course of action, Dunzik-Gougar affectionately refers to her son Charlie as her "master's baby," and Bette as her "Ph.D. baby."
Around this time, Dunzik-Gougar took time off from her Ph.D. studies to work part time with Argonne-West's communications program, helping with tours and educational programs. "I have a tendency to do a lot of outreach and public communication," she said.
Despite all of her responsibilities, Dunzik-Gougar was able to complete her nuclear engineering Ph.D. in December 2003. Hans, who was working full time at INEEL, was also finishing his Ph.D. work. "We officially graduated together," Dunzik-Gougar said, adding that they both attended the graduation ceremonies in Pennsylvania in May 2004, along with their children and parents, 10 years after first arriving at Penn State as graduate students.
ISU
Dunzik-Gougar stayed on in Idaho Falls after graduating from Penn State, taking a joint position with Idaho State University and INEEL. "I basically had two jobs—two bosses, two offices, two phone numbers, two emails, two of everything," she said. While working on research projects with her students at the laboratory, Dunzik-Gougar was also helping ISU grow its nuclear program, traveling the state to recruit students.
As part of that recruitment effort, Dunzik-Gougar headed the DOE-funded 2+2 Scholarship Program, which allowed undergraduate students from other Idaho universities to finish their nuclear degrees at ISU on scholarship. Calling the program "marginally successful," Dunzik-Gougar explained, "It was a tough sell, because I was basically taking their students."
It was at this time that Argonne-West merged with INEEL to become Idaho National Laboratory, and Dunzik-Gougar found herself working with INL's Kamal Pasamehmetoglu on a lab-directed research and development project creating a fuel cycle model from first principles. After Pasamehmetoglu was pulled into other tasks, Dunzik-Gougar took over administration of the project, called SINEMA (Simulation Institute for Nuclear Enterprise Modeling and Analysis), and eventually many aspects of the project were built upon by ANS member Paul Wilson and his students at the University of Wisconsin–Madison.
Dunzik-Gougar would have stayed on in her dual roles at ISU and INL, but the family had a brief diversion to South Africa. In late 2007, Hans accepted a position with a company called Pebble Bed Modular Reactor (PBMR), which was established in 1999 to build and demonstrate a small-scale helium-cooled high-temperature reactor. For some time, PBMR had been wooing Hans, who had developed a pebble bed reactor neutronics code for his Ph.D., and when the company discovered that Mary Lou was also a nuclear professional, they offered her a position as well.
Hans and the children returned to Idaho in early 2009, but Mary Lou remained in South Africa for several more months to help PBMR and the University of Pretoria in setting up a lab to study irradiated graphite for PBMR's waste minimization program."That was difficult—to be without my kids for all that time," Dunzik-Gougar said. However, her work with PBMR opened the door to work on a European Union–funded project focusing on the decontamination of radioactive graphite, as well as work on a similar project, funded by the Department of Energy's Nuclear Energy University Program (NEUP), when she returned to Idaho. Dunzik-Gougar has since also worked as a consultant to Électricité de France on irradiated graphite waste treatment.
Currently, Dunzik-Gougar is the associate dean of the College of Science and Engineering and associate professor of nuclear engineering at ISU, having previously been the acting chair of the university's Nuclear Engineering and Health Physics Department. She also serves as the reactor administrator for ISU's AGN-201 reactor, and in recent years she became an NRC-licensed reactor operator and senior reactor operator. ("You really can teach old dogs new tricks," Dunzik--Gougar jokes.) She is still doing active research, having been awarded a NEUP grant in October 2019 to develop a method of testing the tensile strength of TRISO fuel particle layers. While excited about the project, Dunzik-Gougar said that the situation caused by the COVID-19 pandemic has hampered the work. "It's been really frustrating," she said. "But I'm not the only one. Anyone who is doing experimental work now is frustrated."
Indeed, while acknowledging the unprecedented situation and the many disruptions to academics and nuclear research the pandemic is causing, Dunzik-Gougar is philosophical about the challenges. "My mantra, in general but certainly in these odd weeks, has been that I am having very first-world problems, and I'm glad to have them," she said.
There are also opportunities to learn from the pandemic, Dunzik-Gougar pointed out. In the realm of nuclear education and training, this includes better adapting new methods and technologies, such as Web-based meeting applications, to instruct students. "I think this situation has forced us to be more creative and innovative in how we teach and how we help students learn," she said.
Dunzik-Gougar also noted that the nuclear community's unique safety culture, and its adherence to risk-informed decision-making, offer the public a model lesson for navigating a world that has been shaken by an uncontrollable disease. "I think our safety culture is something that, if it could be bottled and put into the public water supply, would go a long way to controlling the spread of this virus," she pointed out.
Idaho Falls
When the family moved to Idaho Falls in 1998, they bought a 1930s-era house, and Dunzik-Gougar discovered a new passion outside of her professional life. "I had been living in apartments and moving around a lot," Dunzik-Gougar said. "I really didn't know much about home maintenance, and I certainly didn't know anything about gardening. But we had this big yard that needed help, and I discovered that I really love gardening. Who knew?"
For Dunzik-Gougar, gardening and watching what she has planted and tended grow, and being able to see those results, provides a kind of therapy outside of her work at ISU. "And if my plant dies, my plant dies," she added. "At least I didn't ruin a student's life."
Living in Idaho, the Dunzik-Gougar family takes advantage of the region's natural beauty. "Where we live is among the most beautiful places, certainly in the United States," Dunzik-Gougar said. "Yellowstone National Park is only two hours away."
This fall, Dunzik-Gougar's daughter, Bette, will begin her senior year at Boise State University, where she is studying materials science and engineering. Bette also plays saxophone for Boise State's highly rated Blue Thunder Marching Band, a point of pride for her mother. "I've noticed from my own experience that kids who are involved in marching band tend to be all-around good kids," Dunzik-Gougar said. "You can't really get into too much trouble when you are showing up at 6:30 a.m. for band practice while also keeping your grades up."
Meanwhile, Charlie Gougar, who earned an associate's degree in mechanical engineering technology from ISU, recently took a position with the engineering and maintenance staff at a resort in McCall, Idaho, about six hours from Idaho Falls. "I remember that when he applied for the job, he said, 'Mom, this is my dream job,'" Dunzik-Gougar said. With the resort currently closed to the public due to COVID-19, Charlie has been busy completing maintenance projects and facility upgrades that cannot be done with guests on-site—a situation not too dissimilar from an outage at a nuclear power plant.
"We were able to visit him in late May/early June, while participating in virtual ANS governance meetings from Shore Lodge on Payette Lake," Dunzik-Gougar said. "Such a beautiful setting."