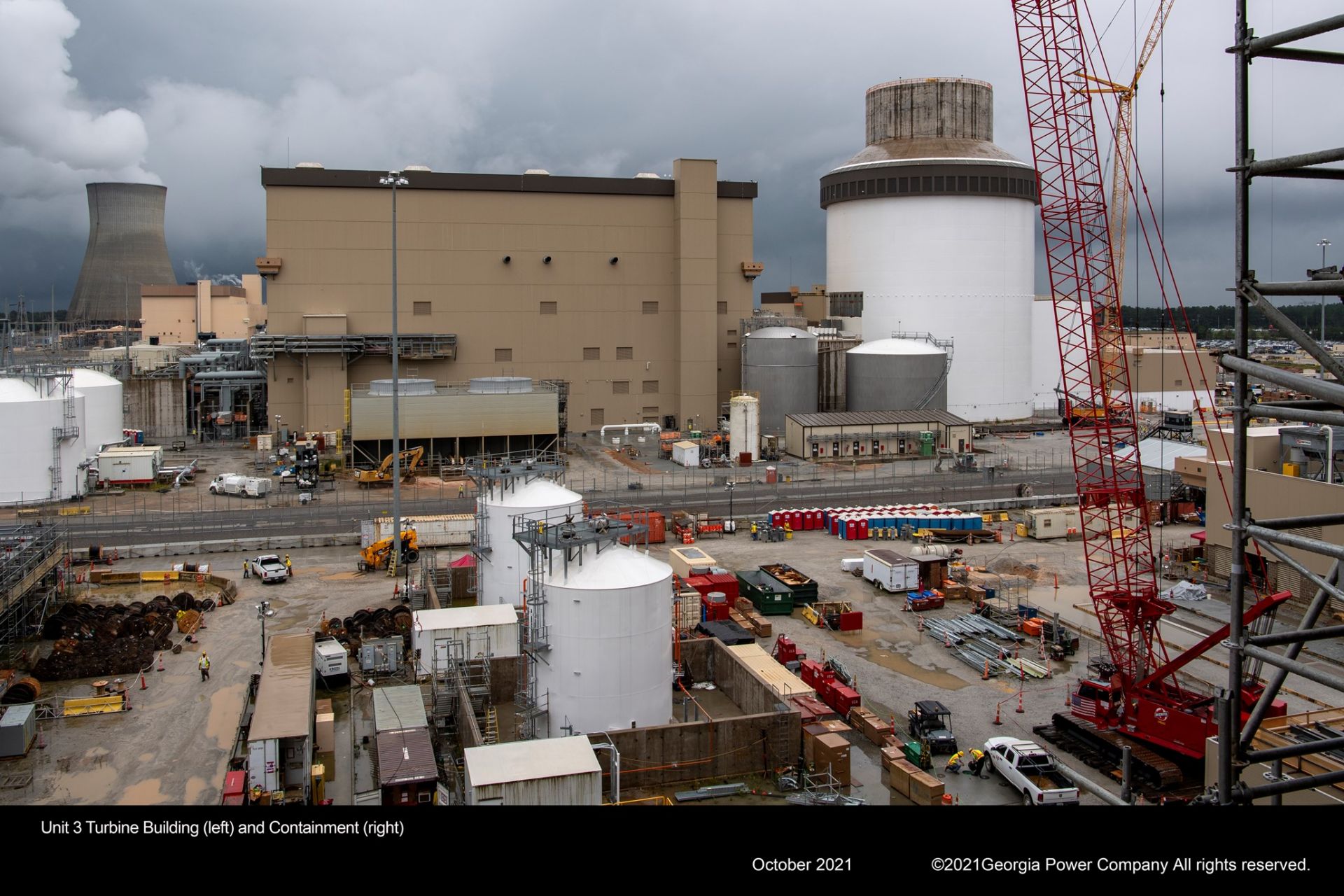 The Nuclear Regulatory Commission will increase its oversight of Vogtle-3—one of the two Westinghouse AP1000 reactors under construction at the Vogtle nuclear power plant in Waynesboro, Ga.—after finalizing two inspection findings involving the unit's safety-related electrical cable raceway system. Vogtle's operator, Southern Nuclear, was informed of the decision in a November 17 letter.
The agency had launched a special inspection at Vogtle-3 in June of this year to determine the cause and extent of construction quality issues in the raceway system, which consists primarily of conduits and cable trays designed to prevent a single event from disabling redundant safety-related equipment.
Specifics: The finalized inspection findings include two violations of NRC regulations: (1) improper implementation of Southern's corrective action program, resulting in construction quality issues, extensive rework, and a report to the NRC on a significant quality assurance breakdown, and (2) a failure by Southern to follow design specifications during the installation of safety-related cables for reactor coolant pumps and equipment designed to shut down the reactor safely.
In its written response in October to the initial report, Southern proposed that the NRC combine the two violations, since both involved failing to adhere to engineering standards for electrical equipment and systems vital to emergency reactor shutdown. The agency rejected the proposal.
The NRC characterized the findings as being of low-to-moderate safety significance and said it would schedule a supplemental inspection to verify that Southern Nuclear understands the root cause of the violations and has taken appropriate corrective actions. Southern has 30 days from the date of the letter to appeal the NRC's decision.