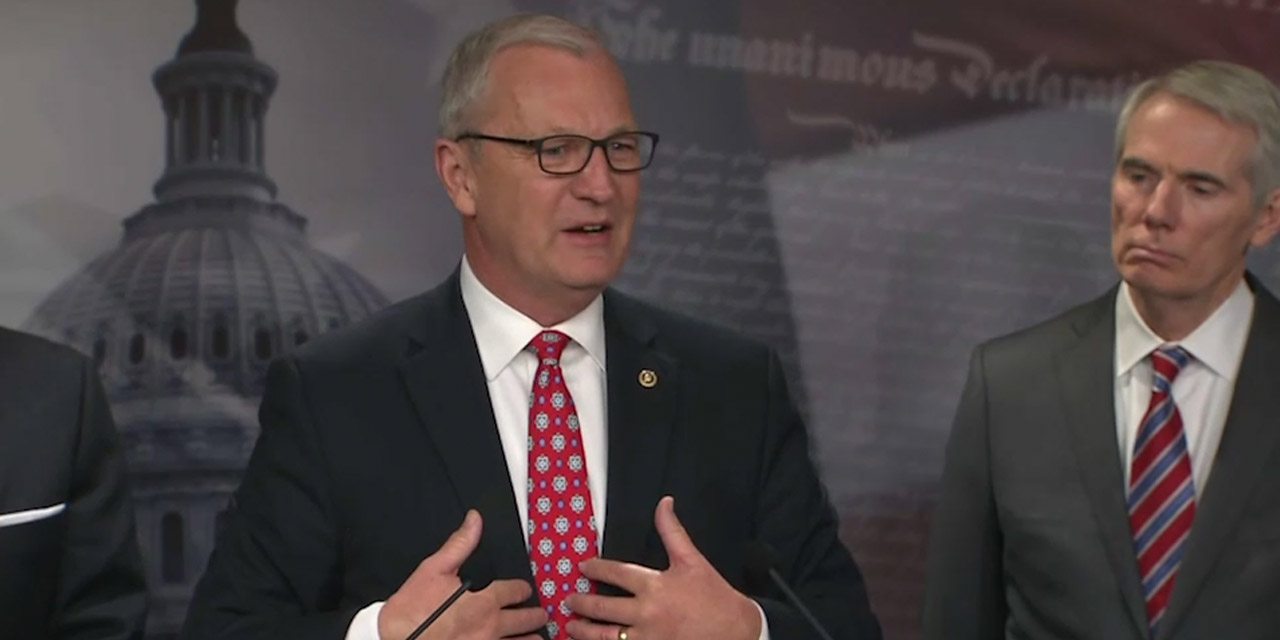 A trio of Republican lawmakers from Western states—Sens. Dan Sullivan (Alaska), Kevin Cramer (N.D.), and Cynthia Lummis (Wyo.)—held a press conference at the Capitol yesterday to announce the American Energy, Jobs & Climate Plan, a response to what they termed the "Biden-Kerry Green New Deal." Also in attendance were fellow Republican senators Ted Cruz (Texas), John Kennedy (La.), and Rob Portman (Ohio).
The plan is "an innovative clean energy and climate strategy with the potential to reduce global [greenhouse gas] emissions by up to 40 percent from today's levels by 2050 and create thousands of jobs for hard-working Americans," according to a press release from Sullivan's office.
In April, the Biden administration announced a target of net-zero GHG emissions by 2050, with an interim target of a 50–52 percent reduction from 2005 levels by 2030.
Sullivan: "For 10 months, the Biden administration has been laying out key elements of its climate plan that it was celebrating in Glasgow [this week at the COP26 Conference]. Here's what it is. We've seen it. These are the facts: restricting American energy production, purposely curtailing the building of American energy infrastructure like pipelines, laying off thousands of hard-working Americans in these sectors, and pressuring American financial institutions not to invest in American energy, especially in places like the great state of Alaska. While at the same time, having the president and others beg OPEC adversaries, like Russia and Iran, to produce more energy."
Cramer: "I think we ought to restore nuclear energy as a high priority, especially with the newer technologies that provide more efficient, smaller plants."
For more: A video of Sullivan speaking at the press conference can be viewed here, and one of Cramer delivering his remarks can be viewed here.