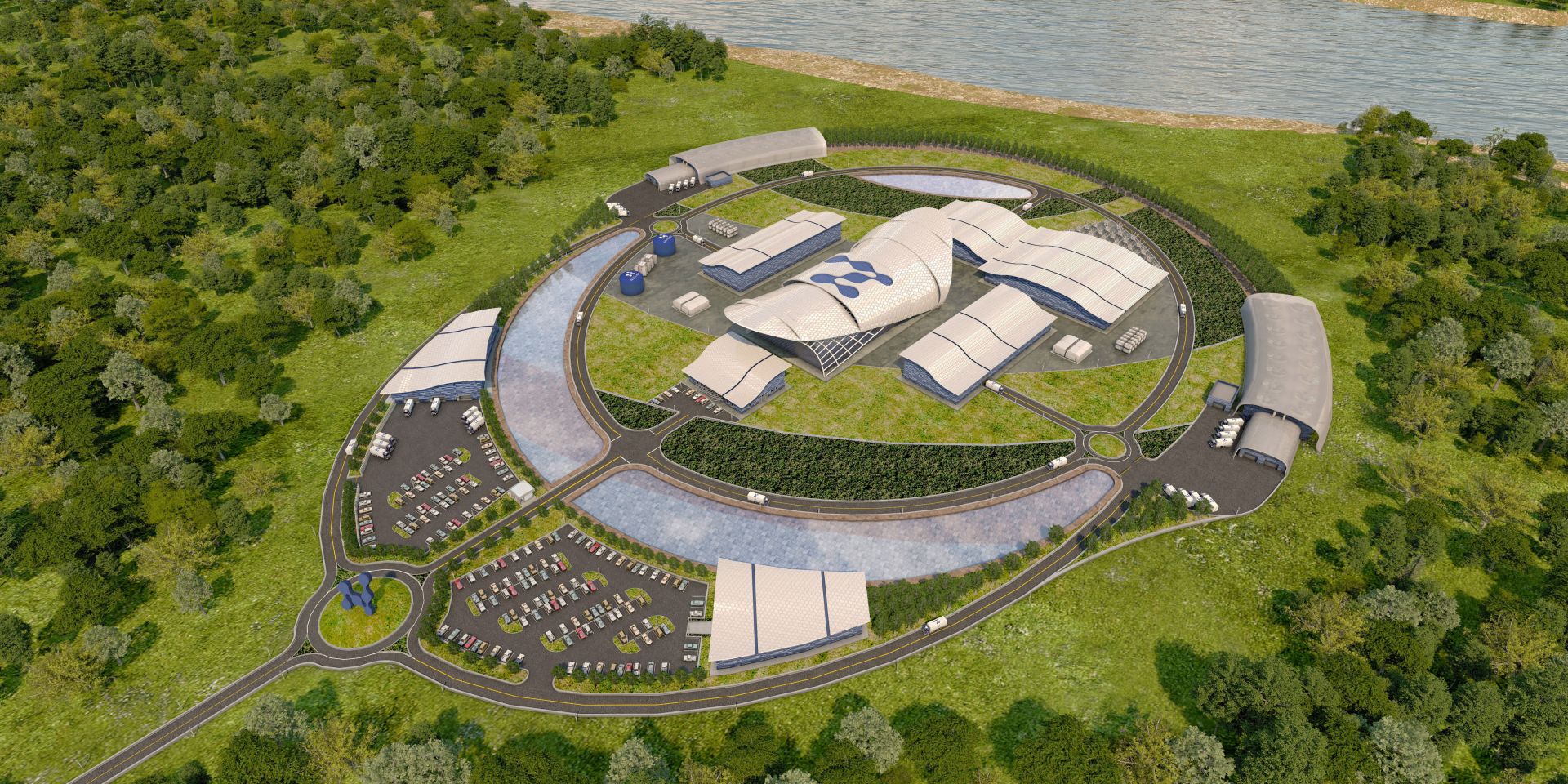 On the sidelines of the COP26 Conference in Glasgow yesterday, John Kerry, the Biden's administration's special presidential envoy for climate, joined Romanian president Klaus Iohannis to announce plans to build a first-of-a-kind small modular reactor plant in Romania. The SMR technology is to be provided by NuScale Power, based in Portland, Ore.
According to a State Department media note, "By deploying U.S. innovative clean technology first, Romania is taking an initial step—but a huge technological leap—in advancing climate action and clean energy access throughout a critical part of Europe and the world. This multibillion-dollar effort showcases U.S. ingenuity, creates thousands of jobs in both countries, strengthens European energy security, supports the highest standards for nuclear safety, security, and nonproliferation, and, importantly, addresses the climate crisis with clean power."
NuScale will partner with the state-owned Romanian utility Nuclearelectrica on a six-module plant. According to a statement from the White House, the partnership will initially create over 3,700 U.S. and Romanian jobs, including possible union jobs, with the potential to create 30,000 jobs as the project grows.
Press call: NuScale and Nuclearelectrica will hold an event on November 4 to mark the partnership. Starting at 8:45 a.m. EST, the event will be shared live on the two companies' social media channels. Romanian minister of energy Virgil Popescu, NuScale chairman and chief executive officer John Hopkins, Nuclearelectrica CEO Cosmin Ghita, and the State Department senior advisor Justin Friedman will provide remarks during the event.
In case you missed it: In March 2019, NuScale and Nuclearelectrica signed a memorandum of understanding to evaluate the development, licensing, and construction of a NuScale SMR in Romania. At the time, Ghita said, "As the only nuclear power provider in Romania, we see great potential in SMRs because of the clean, safe, and affordable power they provide. We look forward to working with NuScale to see how their groundbreaking technology can benefit our customers and power Romania's energy needs."
And in January of this year, the U.S. Trade and Development Agency awarded a grant to Nuclearelectrica for technical assistance to support the development of SMRs. The grant was to be used to identify a short list of SMR-suitable sites, assess SMR technology options, and develop site-specific licensing road maps.