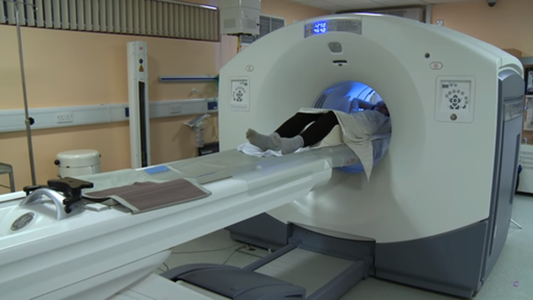 ARTMS, a Canadian producer of medical isotopes, announced that it has registered the cyclotron production of gallium-68 with the government of Canada, filing a Type 1 Master File with the Health Products & Food Branch of Health Canada. The Ga-68 radioisotope is used in nuclear medicine diagnostic procedures utilizing positron emission tomography (PET) imaging.
According to the company, the filing will help alleviate the current Ga-68 supply constraints and provide innovators the ability to advance new radiopharmaceutical drugs into development.
Cooperative agreement: On the basis of the filing, ARTMS has also entered into a three-party cooperation for the development and clinical use of innovative radiopharmaceuticals in Canada, the company announced on October 14. The partners joining ARTMS are POINT Biopharma and the Canadian Molecular Imaging Probe Consortium, or CanProbe, a joint venture between the Centre for Probe Development and Commercialization and the University Health Network.
They said it: "The Ga-68 regulatory filing in Canada is the next step in ARTMS' goal to prevent the significant supply issues of this important medical isotope," said Charles S. Conroy, chief executive officer of ARTMS. "The current supply chain of germanium/gallium generators is inefficient, high cost, and at risk for interruption at any time."
Joe McCann, CEO of POINT Biopharma, added, "Increasing the availability and scale of Ga-68 supply through cyclotron production will be important in further accelerating the development and commercialization of next-generation radiopharmaceutical therapies. We believe ARTMS' solid target approach to Ga-68 production will play a key role in increasing the availability of this important isotope."