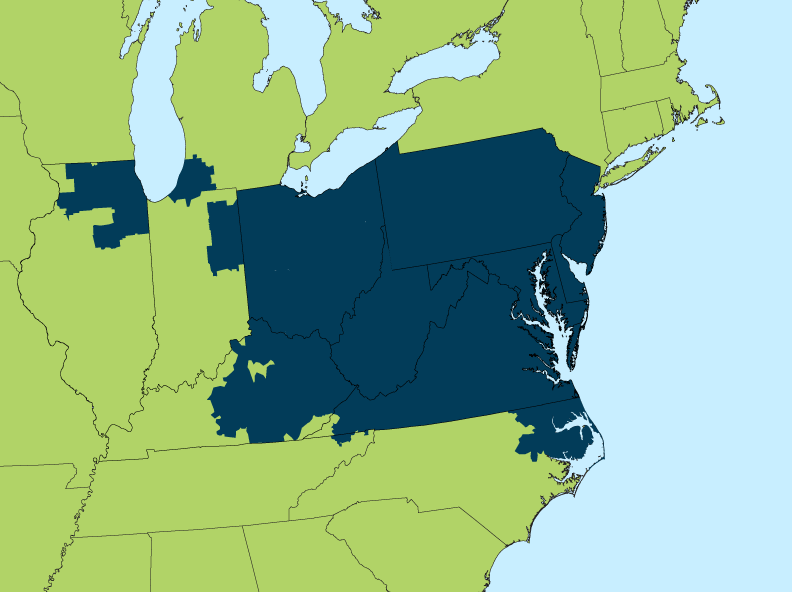 A proposal by PJM Interconnection to modify the Federal Energy Regulatory Commission's contentious minimum offer price rule (MOPR) order went into effect by default on Wednesday after the commission failed to take action on it.
According to a notice from the FERC secretary, "In the absence of commission action on or before September 28, 2021, PJM's proposal became effective by operation of law. Accordingly, the effective date of the proposed tariff sheets is September 29, 2021. The commission did not act on PJM's filing because the commissioners are divided two against two as to the lawfulness of the change."
FERC is currently composed of two Democrats, chairman Richard Glick and Allison Clements, and two Republicans, James Danly and Mark Christie. Although the notice did not clarify the individual commissioners' positions, most observers believe the divide fell along party lines. Glick, for instance, has been an outspoken critic of the order since it was issued in December 2019.
The FERC order instructed PJM to dramatically expand its MOPR to cover new and existing energy sources, including renewables and nuclear, which receive "out-of-market" state subsidies, effectively raising the bidding price for those sources in PJM's forward-looking capacity auctions.
The proposal: Under PJM's revised MOPR, filed with FERC on July 30, state policies providing out-of-market payments to generating resources would be recognized as a legitimate exercise of a state's authority over the electric supply mix. Those policies would not be subject to the MOPR "so long as the policy does not constitute the sale of a FERC-jurisdictional product that is conditioned on clearing in any RPM [Reliability Pricing Model] auction," PJM said in a proposal summary.
PJM is planning to incorporate the MOPR changes into the 2023–2024 delivery year base residual auction, which is currently scheduled to be held on December 1. In a separate proceeding, however, PJM asked for that date to be pushed back to January 25, 2022. At this writing, the commission has not addressed that request.
While the new MOPR is likely to be in effect for the upcoming auction, some experts are warning that it faces legal uncertainty further down the road, given the lack of a formal order.
Inaction reaction: "Today is a great day for millions of ratepayers in PJM, America's largest electricity market, who will be saved from paying more money than they should for clean power," said Gregory Whetstone, president and chief executive officer of the American Council on Renewable Energy. "The MOPR, as previously designed, was a poorly disguised effort to undermine the success that low-cost renewables have enjoyed in competitive electricity markets nationwide by financially bolstering uneconomic fossil fuel generators. We commend PJM for working to reverse a destructive policy that distorted the market and directly conflicted with state efforts to accelerate the transition to pollution-free renewable power."