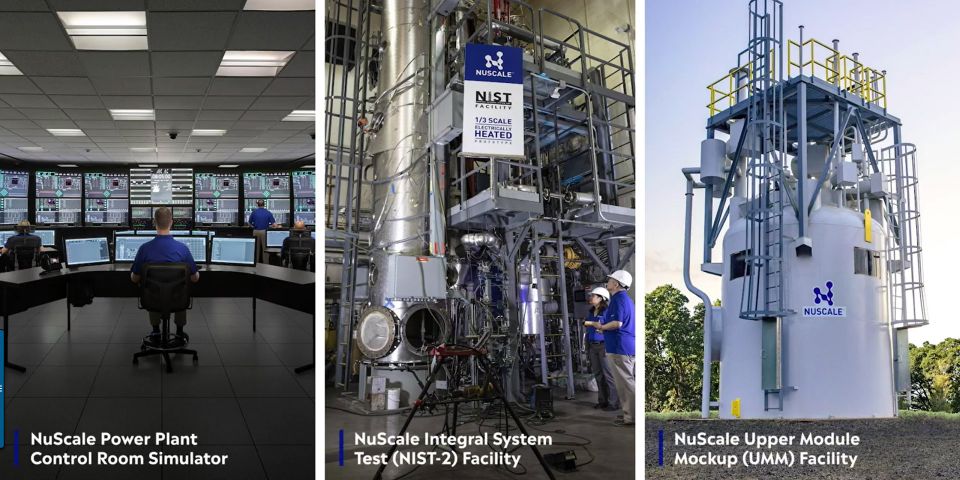 NuScale Power has signed a memorandum of understanding with Xcel Energy to explore the feasibility of the utility's serving as a plant operator at NuScale plants, the Portland, Ore.-based small modular reactor developer announced earlier this week.
Xcel owns and, through subsidiary Northern States Power Company, operates Minnesota's two nuclear plants, Monticello and Prairie Island. The Monticello facility houses one 671-MWe boiling water reactor, while Prairie Island has twin 550-MWe pressurized water reactors.
According to NuScale's August 16 announcement, "Under the MOU, the two parties will examine the potential for Xcel Energy to become NuScale's preferred partner to provide a suite of operational power plant services to NuScale customers based on Xcel Energy's exceptional nuclear operational management systems." The MOU does not include a formal operating agreement, the announcement noted, but rather "creates a framework for negotiating definitive agreements."
Chiefs cheer: "As demand for carbon-free, reliable energy grows, NuScale continues to lead the pack as the most innovative, game-changing technology solution that can make a real difference for generations," said John Hopkins, NuScale's chairman and chief executive officer. "This agreement underscores NuScale's ability to provide our customers not just with technology, but also with the world-class operational support needed to ensure that countries, governments, utilities, and customers can provide the clean energy solution our communities need to thrive."
Xcel's senior vice president and chief nuclear officer, Pete Gardner, stated, "As the first major energy provider to announce a 100 percent carbon-free vision, we understand the need for new technologies to meet the need for always-on, carbon-free electricity. We're excited to explore a potential partnership with NuScale that advances the next generation of nuclear energy, a technology that has the potential to provide the reliable, carbon-free electricity needed for a clean energy future."
In case you missed it: In August 2020, the NuScale Power Module became the first (and to date, only) SMR design to receive approval from the Nuclear Regulatory Commission. And on July 1 of this year, the NRC published a notice in the Federal Register seeking public comments—due by August 30—on a proposed rule that would certify the NuScale design for use in the United States.
Less positive news arrived later in July, however, when Utah Associated Municipal Power Systems announced that it would reduce the number of NuScale modules from 12 units to six for its Carbon Free Power Project, the planned NuScale plant to be sited at Idaho National Laboratory.