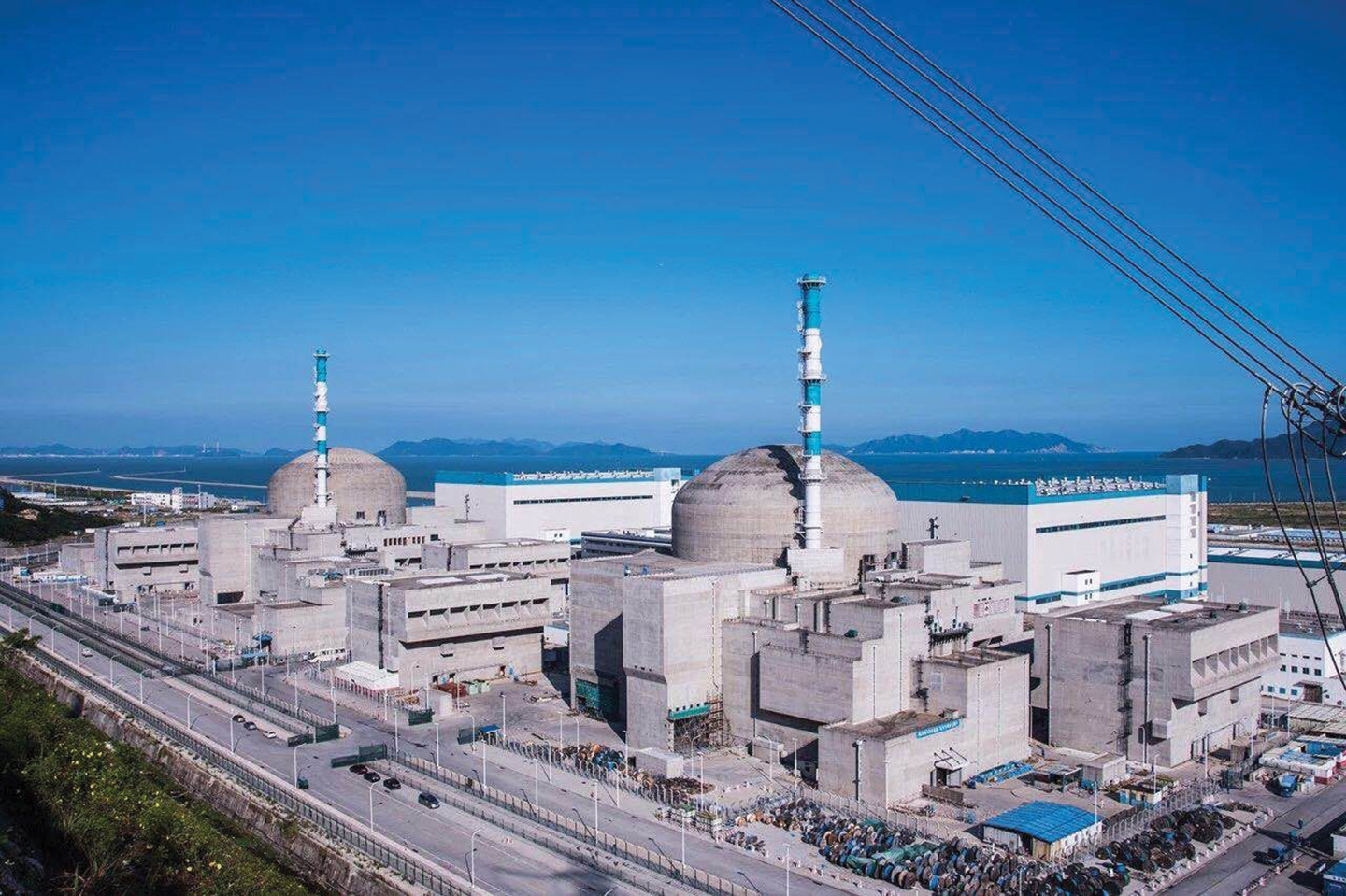 Unit 1 at the Taishan nuclear power plant in China has been shut down to examine fuel rod damage and conduct maintenance, China General Nuclear Power Group (CGN) reported last Friday.
Taishan, located in Guangdong Province, is home to twin 1,660-MWe EPRs, the first two such reactors in the world to enter commercial operation (in December 2018 and September 2019, respectively). The plant is owned and operated by Taishan Nuclear Power JVC (TNPJVC)—a joint venture of CGN; France's EDF, which is also the majority owner of Framatome, the Taishan reactors' designer and supplier; and the Guangdong Energy Group.
"At present, a small amount of fuel damage has occurred during the operation of Taishan Nuclear Power Unit 1, but it is still within the allowable range of technical specifications, and the unit can continue to operate stably," CGN stated in its announcement. "After full communication between Chinese and French technical personnel, [TNPJVC] insists on safety first and conservative decision-making in accordance with nuclear safety regulations and nuclear power plant operating procedures …. The unit will be shut down for maintenance, find the cause of fuel damage, and replace the damaged fuel."
Context: Taishan-1 became the subject of some breathless headlines after an initial June 14 report from CNN suggested the possibility of an "imminent radiological threat" from fuel rod failures. As more factual information became available, it became clear that the issue had been overblown.
On July 22, however, EDF issued a press release regarding its position on the Taishan-1 reactor. While stating that the radiochemical parameters of the primary circuit water "remain below the regulatory thresholds in force at the Taishan plant, thresholds which are consistent with international practices," EDF added that if the reactor were in France, the company's operating procedures would lead it to "shut down the reactor in order to accurately assess the situation in progress and stop its development. In Taishan, the corresponding decisions belong to TNPJVC."