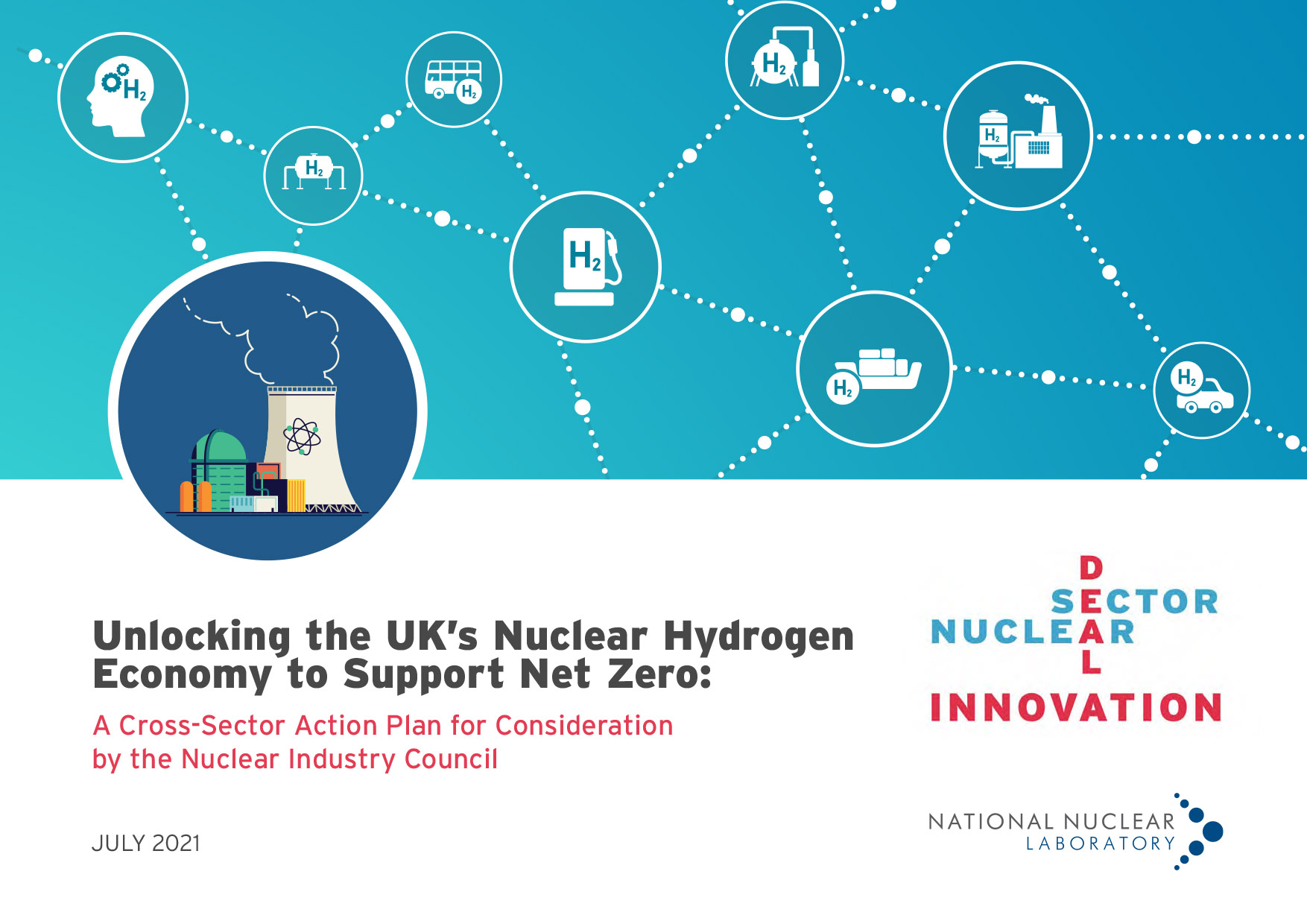 A report released last week by the Nuclear Sector Deal's Innovation Group sets out a series of recommendations for the United Kingdom to realize the opportunity of zero-carbon hydrogen derived from nuclear energy.
"Sector deals," according to the British government, are partnerships between industry and government on sector-specific issues to create opportunities to boost productivity, employment, innovation, and skills. The Nuclear Sector Deal, launched in June 2018, was developed by the Nuclear Industry Council.
The 16-page report, titled Unlocking the UK's Nuclear Hydrogen Economy to Support Net Zero, is described the National Nuclear Laboratory (NNL) as "a cross-sector action plan." Its findings, according to the NNL, follow the Nuclear Hydrogen Roundtable event held in May 2021, which drew more than 80 experts and industry leaders from across the hydrogen value chain.
Key conclusions: In a foreword to the report, Fiona Rayment, NNL's chief science and technology officer and chair of the Innovation Group, summarizes the main findings of the Nuclear Hydrogen Roundtable as follows:
Nuclear-derived hydrogen can be a low-risk route to hydrogen production, both today and in the future.
Through a cross-sector approach, significant quantities of nuclear-derived hydrogen could be produced at scale to fully support the challenging energy transition.
A first-use case applied now will contribute to meeting today's policy requirements and demonstrate the entire value chain from production to user.
"With decades of nuclear experience, the U.K. sits on a wealth of skills, talent, and capability that can deliver nuclear derived hydrogen at scale," Rayment states in the foreword. "This capability can create the world's first nuclear-derived hydrogen economy, delivering net zero at lower cost to consumers. The U.K. could spur a future global commodity market for hydrogen, enhancing exports of skills and innovative technology.
"I very much hope and expect that, given its scope and timing, this document will be seen as a turning point for the role of nuclear in the future hydrogen economy and a call to action for the sector to take this one-time opportunity and grab it with both hands. This is an opportunity that can be realized only with true cross-sector collaboration."