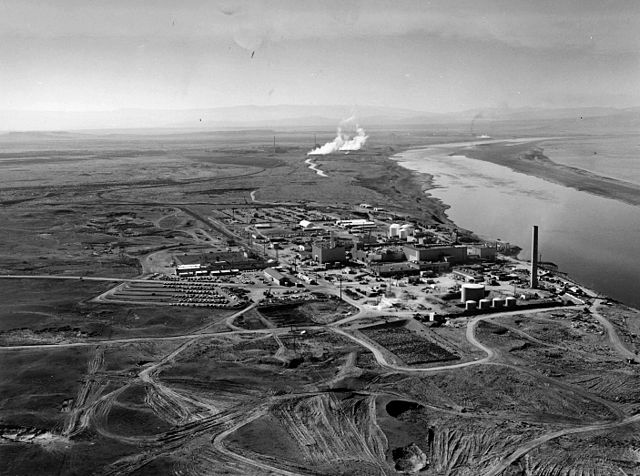 The Department of Energy's Office of River Protection and the Richland Operations Office hosted a roundtable discussion recently with tribal nations located near the Hanford Site to review the Department's tribal government policy—Order 144.1, the American Indian and Alaska Native Tribal Government Policy—and discuss opportunities for strengthening tribal consultation.
The Office of River Protection is within the purview of the DOE's Office of Environmental Management (EM). The Hanford Site, in eastern Washington state, is a 586-square-mile site that was used as a nuclear production complex during the World War II era.
The participants: Participants in the roundtable included tribal leaders, officials, and staff from the Confederated Tribes of the Umatilla Indian Reservation, Yakama Nation, Nez Perce Tribe, and the Wanapum Band of Native Americans—all of which have been partners with EM for decades.
Brian Vance, manager of EM's Office of River Protection and the Richland Operations Office; Mark Gilbertson, EM associate principal deputy assistant secretary of Regulatory and Policy Affairs; and EM Tribal Affairs program manager Jill Conrad, a descendant of the Nez Perce, joined the discussion along with other EM staff members.
Relationships: EM said that the roundtable was an opportunity to elicit tribal feedback and better understand how DOE Order 144.1 can be improved. "The tribes located near the Hanford Site have been engaged with DOE about protecting tribal rights and resources in such a culturally rich environment," Conrad said. "Their insight is particularly helpful given their long-standing relationship with DOE."
According to EM, for three decades it has maintained regular cooperation with Native American communities and tribal nations on or near EM sites. Targeted tribal engagements such as the roundtable are expected to strengthen nation-to-nation relationships.
Good results: EM said that specific tribal engagement, roundtables, and other sessions have proven to be successful opportunities for tribal nations to communicate their interests. The sessions have yielded recommendations that are being pursuing to ensure that DOE staff is appropriately trained in working with tribal nations; enhancing tribal science, technology, engineering, and math (STEM) and workforce opportunities; and ensuring that the tribes are engaged early and often in the DOE's policy formulation and decision making to ensure their perspectives are considered.