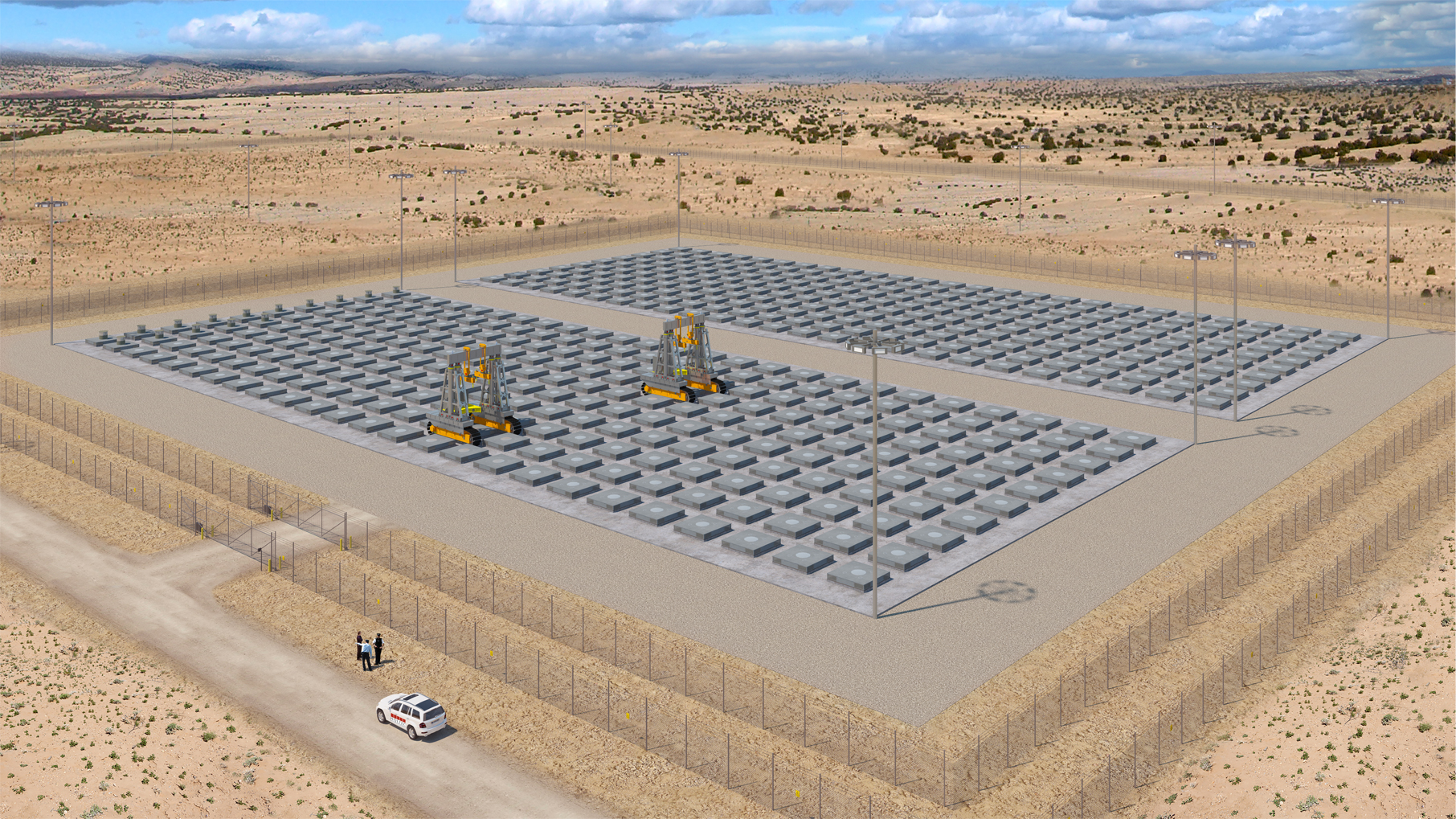 The Nuclear Regulatory Commission plans to complete its safety review of Holtec International's proposed HI-STORE consolidated interim storage facility by January 2022. A final licensing decision on the facility will be made in conjunction with the release of the agency's final safety evaluation report, the NRC said in a July 2 letter to Holtec.
The NRC has also revised its schedule for completing its environmental review, with a final environmental impact statement to be published by November of this year. The agency had previously said that the final EIS would be released by July.
In 2017, Holtec submitted to the NRC an application for a license to build and operate an interim storage facility for spent nuclear fuel and high-level radioactive waste in Lea County, New Mexico. The license application seeks NRC approval to store up to 8,680 metric tons of spent fuel for a 40-year license term.
Schedule changes: The NRC said the delay in completing its environmental and safety reviews of Holtec's application is the result of the time the agency staff needs to process requests made to Holtec for additional information regarding the application. Holtec said it would respond by August 30 to the staff's latest request for additional information (RAI), issued on May 20.
The NRC staff's current schedule for completing its review is dependent on Holtec's responses to its RAIs.
"The staff's schedule assumes that Holtec will provide timely and high-quality responses to all outstanding RAIs, and that no follow-up RAIs will be necessary," the NRC letter states. "If additional RAIs are necessary, the staff will appropriately consider whether to further delay its schedule or to suspend its review."