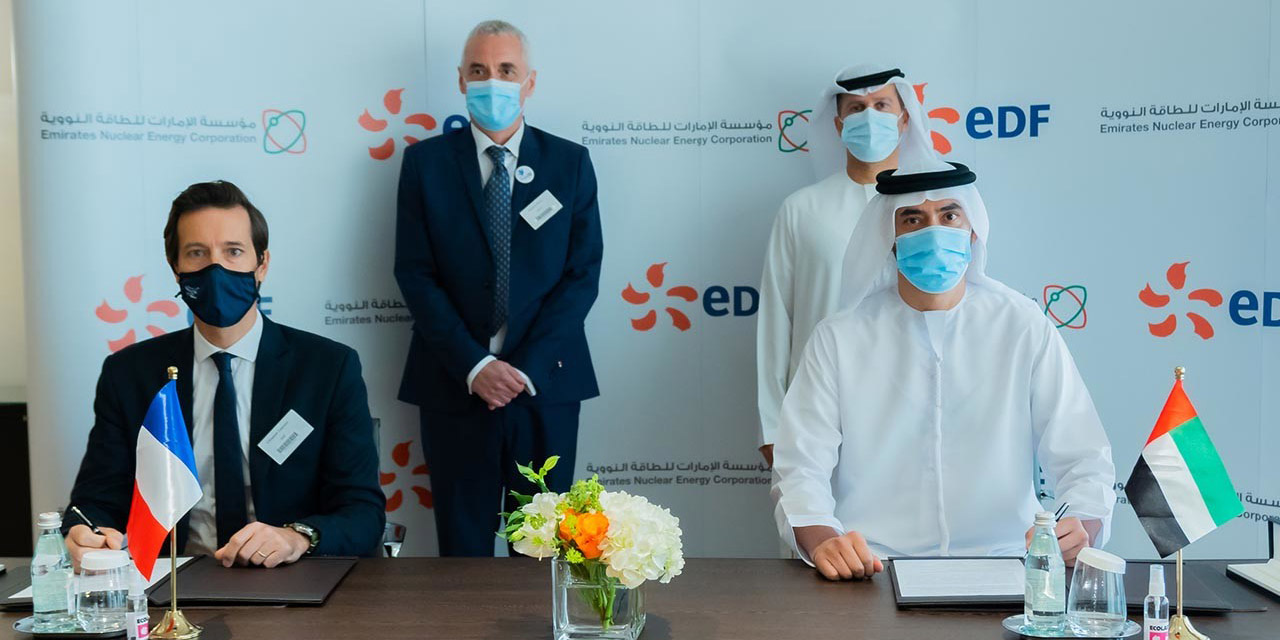 Électricité de France has signed a letter of intent with the Emirates Nuclear Energy Corporation to develop a memorandum of understanding for cooperation on research and development in the nuclear energy sector.
According to a June 30 press release, the collaboration is the latest example of ENEC's commitment to advancing the United Arab Emirates' nuclear energy industry, supporting innovation and clean electricity production, and tackling climate change.
"The planned MOU," the release stated, "will elevate the strategic partnership between the two entities through sharing global expertise and the latest advancements in the nuclear energy sector, as well as exploring the production of green hydrogen powered by carbon-free nuclear energy."
A meeting of like minds: The signing took place at the 2021 E-FUSION (Emirati French Industrial Supply Chain Initiative for Nuclear) event in Dubai—an annual, two-day confab launched by ENEC, EDF, and GIFEN, the trade association for the French nuclear industry, in 2019 to develop new Franco-Emirati commercial relations in the nuclear sector.
Speaking at the event on June 29, ENEC's chief executive officer, Mohamed Al Hammadi, said, "Together, we are working to harness the expertise of the French nuclear industry to develop our national nuclear industry. Strategically speaking, this is a crucial time for the UAE's nuclear energy program. Unit 1 at Barakah is now commercially operational, while Unit 2 is scheduled to be operational in a few months, and Units 3 and 4 are set to come on line in a couple of years. France has enjoyed great success in being a global leader in the field of clean nuclear energy, and we look forward to working with them in developing our safe and clean energy goals."