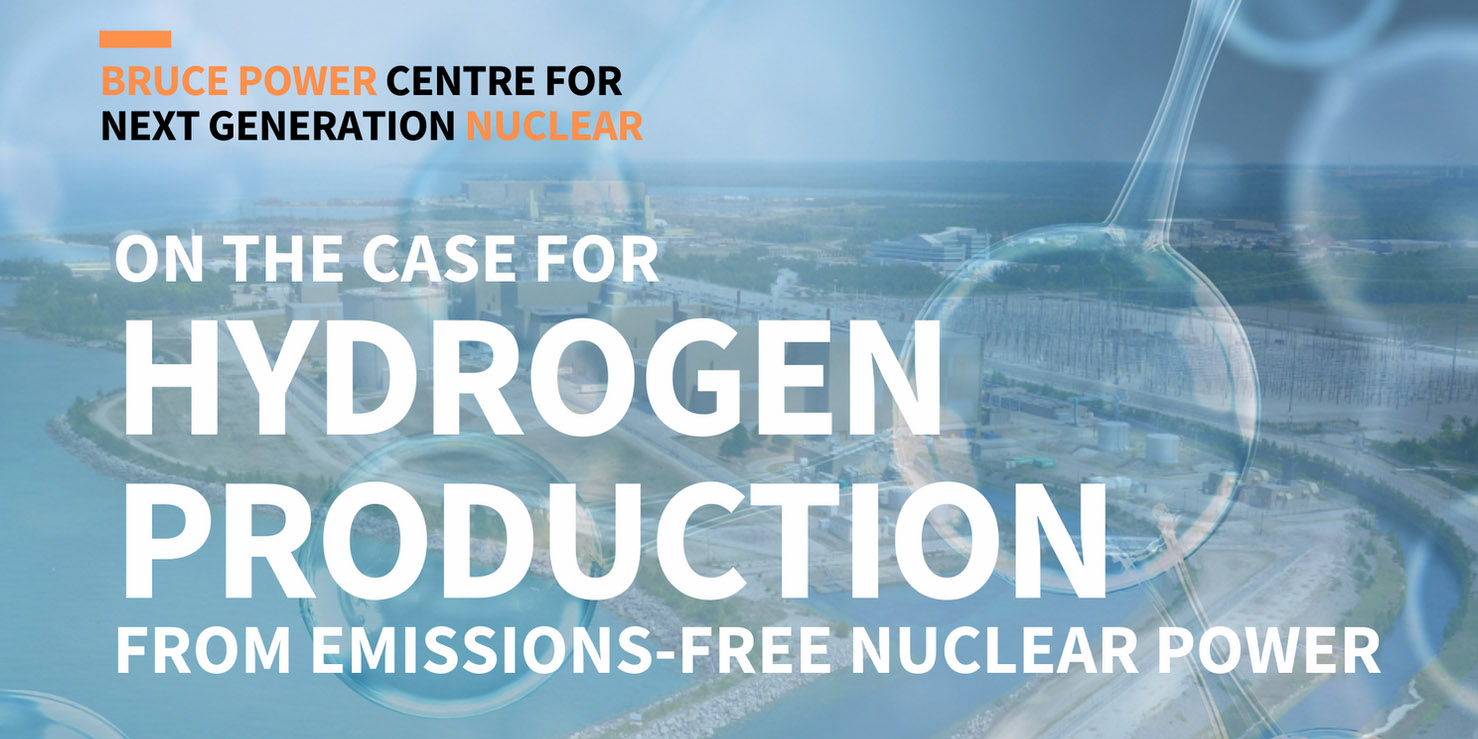 The Nuclear Innovation Institute (NII) has launched a study on the role of nuclear power in supporting a growing hydrogen economy. The study will be the first of its kind in Canada to evaluate the technical viability and business case for hydrogen production from nuclear power, according to NII, an Ontario, Canada–based nonprofit formed in 2018 to accelerate innovation in the nuclear industry.
Work on the study is being led by Arcadis, a global design and consultancy organization headquartered in the Netherlands, with support from NII and project partners Bruce Power and Greenfield Global.
"Hydrogen is poised to play a key role in a net-zero future," said David Campbell, director of the Bruce Power Centre for Next Generation Nuclear. "This project will provide a unique exploration of how nuclear power can provide the clean, affordable hydrogen that Ontario will need to continue decarbonizing our economy."
The Centre for Next Generation Nuclear is a think tank within NII created to study the future of hydrogen, small modular reactors, and fusion energy and how these technologies might be used to help achieve a net-zero economy.
Zooming in: The new study will continue the Centre's research from last year into the potential for hydrogen production and use in Ontario and investigate the viability of a pilot project in the province's Bruce County to demonstrate the technology's economics. In addition, the study will explore what NII calls "the significant benefits a hydrogen project could bring to the region," including "new export opportunities, new trade partnerships between local vendors, and the creation of high-paying jobs."
Bruce County is well positioned to advance the hydrogen economy due to its energy expertise, geographic advantages, and natural resources, according to NII. "This project will be another step in building the region's reputation as the clean energy frontier—a place where government and private sector alike forge the path to a net-zero future," NII said.
High on hydrogen: Howard Field, chief nuclear officer of Greenfield Global, said, "As the leading producer of low-carbon transportation fuel in Canada, we are delighted to explore the potential of making clean hydrogen in a joint venture with Bruce Power, which provides clean, low-cost electricity to every third home, hospital, and business across Ontario. Our two companies have been neighbors and proud corporate citizens of Bruce County for over 30 years."
Mike Rencheck, Bruce Power's president and chief executive officer, added, "Thanks to Bruce Power and the nuclear industry, Ontario has a deeply decarbonized electricity system. We can leverage that system as a competitive advantage to attract new investment in innovation and to decarbonize other sectors of the economy through the production and use of hydrogen as a clean fuel alternative."