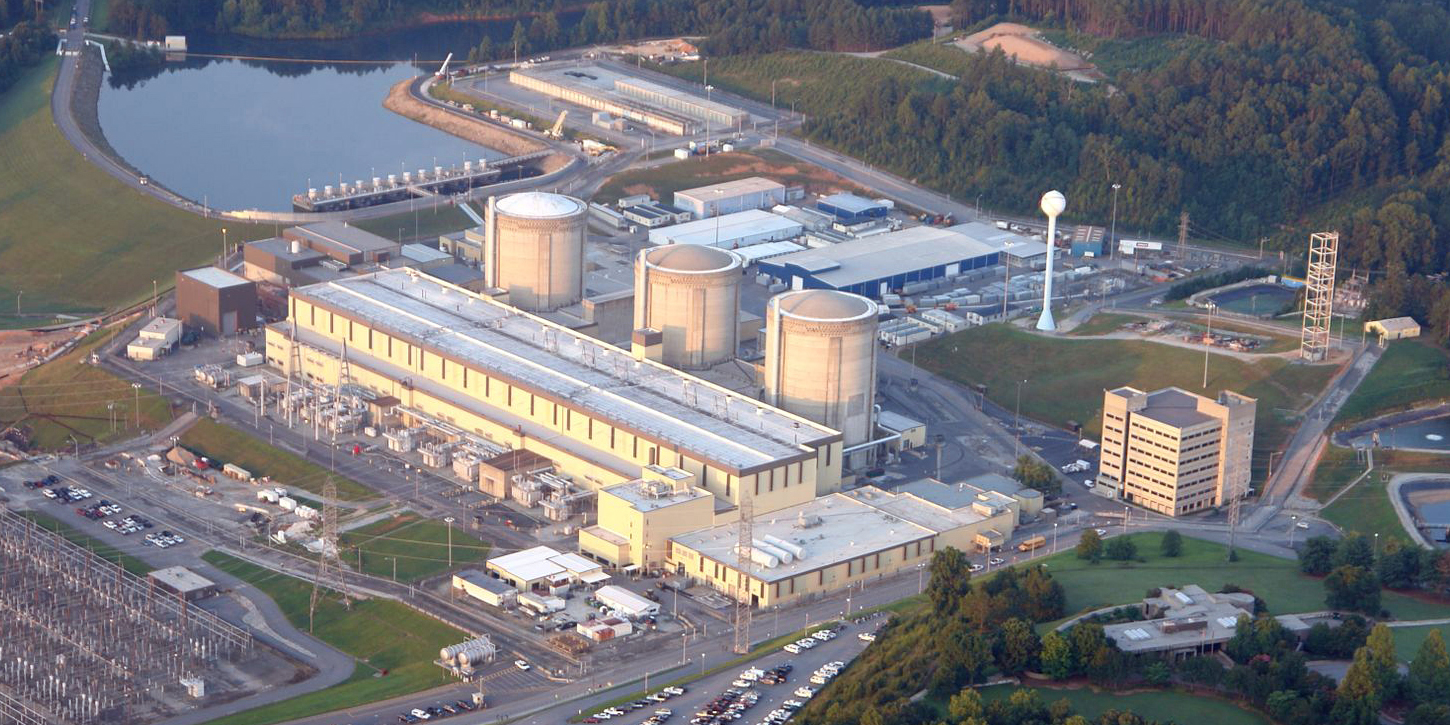 Duke Energy has filed a subsequent license renewal (SLR) application with the Nuclear Regulatory Commission for the Oconee nuclear plant reactors, the Charlotte, N.C.–based utility announced on June 21.
Located on Lake Keowee in Seneca, S.C., Oconee is Duke's largest nuclear plant, housing three pressurized water reactors: the 847-MWe Unit 1, 848-MWe Unit 2, and 859-MWe Unit 3. The NRC approved initial license renewals for the units in May 2000, with Oconee-1 currently licensed to operate through February 6, 2033; Oconee-2 through October 26, 2033; and Unit 3 through July 19, 2034. Subsequent, or second, license renewals would extend those licenses to 2053 and 2054.
Duke on nukes: "Oconee Nuclear Station has provided safe, reliable, carbon-free energy to customers and our communities for nearly 50 years," said Steve Snider, Oconee's site vice president. "Renewing these operating licenses is a significant step toward achieving Duke Energy's aggressive carbon-reduction goals, which cannot be achieved without nuclear power."
Duke's chief nuclear officer, Kelvin Henderson, commented: "Our nuclear stations remain economic drivers for their communities, providing thousands of well-paying jobs, significant tax revenues, partnership opportunities, and other benefits."
In case you missed it: In September 2019, Duke announced its intent to seek SLRs for its entire nuclear fleet of 11 reactors, with Oconee scheduled to be the first. Initial license renewals have already been approved for the fleet, enabling all units to operate for 20 years beyond the expiration of their original 40-year licenses. SLRs would add 20 more years of operation, permitting each reactor to operate for a total of 80 years.
SLR applications are expected to follow for Brunswick-1 and -2, in Southport, N.C.; Catawba-1 and -2, in York, S.C.; Harris, in New Hill, N.C.; McGuire-1 and -2, in Huntersville, N.C.; and Robinson, in Hartsville, S.C. Robinson, the oldest reactor in the fleet, could operate until 2050 if its application is approved, while Harris, the last Duke reactor to begin commercial operation, could be licensed to operate into 2066.
Noteworthy: In its announcement, Duke noted that in 2020, the operation of its nuclear fleet avoided the release of nearly 50 million tons of carbon dioxide (if the same generation had been produced with coal, oil, and natural gas) and provided 83 percent of the company's carbon-free generation. The utility has set aggressive carbon-reduction goals of at least 50 percent by 2030 and net zero by 2050, and, Duke added, keeping its nuclear fleet operating is key to achieving those goals.