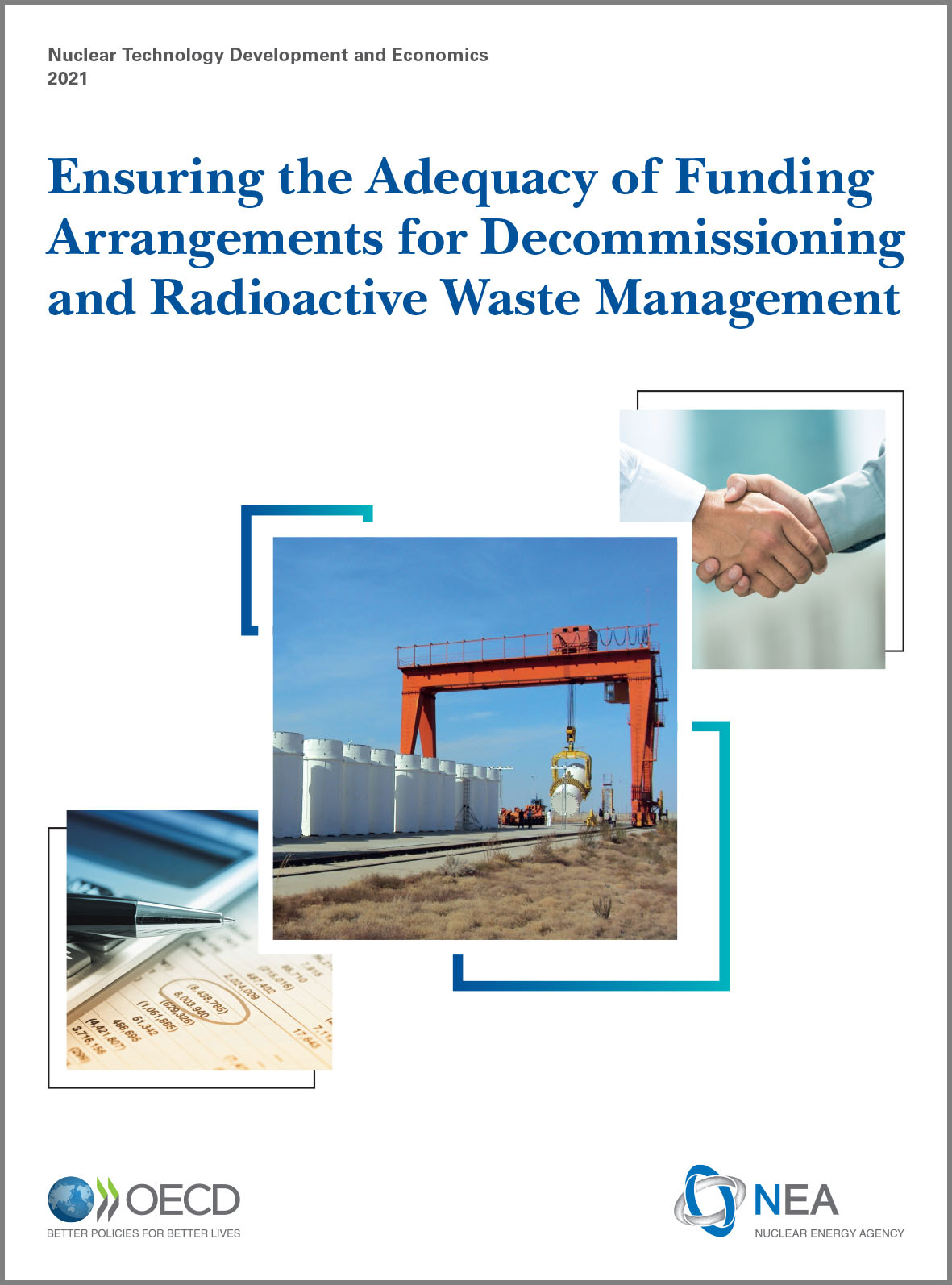 A report by the OECD Nuclear Energy Agency proposes a new approach to assessing the financial adequacy for undertaking nuclear decontamination and decommissioning projects and high-level radioactive waste management.
With the world's aging nuclear power reactors approaching the end of their planned operational lifetimes, the adequacy of funding for decommissioning and waste management increasingly commands the attention of decision makers, the NEA said.
The report, Ensuring the Adequacy of Funding for Decommissioning and Waste Management, released on June 18, argues that the current "linear" approach to assessing financial adequacy, which is based on the linear discounting of estimated future costs for decommissioning and waste disposal, should be complemented with a broader "circular" approach, in which funding arrangements continuously adapt as new information on costs, social preferences, policy objectives, lifetimes, or rates of return on existing assets becomes available.
By using the circular approach, the report states, "The question of the adequacy of funding for decommissioning and waste disposal thus evolves in an adaptive and iterative manner that integrates changes in technical, economic, and societal framework conditions."
Three parts: The report, which focuses on the interdependency of costs and funding requirements on the one hand, and changes in nuclear policy, such as long-term operation or premature shutdowns, as well as technological progress on the other hand, consists of three parts:
A conceptual framework for financially and politically sustainable financing arrangements for the back end of the nuclear fuel cycle.
Twelve country case studies on funding arrangements prepared in collaboration with NEA member countries.
A synthesis of elements of good policy practice.
The NEA said that while the 12 case studies show that many member countries are already adapting their funding systems to changing realities, they are doing so in implicit and partial ways. The report states that it "aims precisely to provide the language and conceptual framework to consider such adaptations in a more explicit and systematic manner."