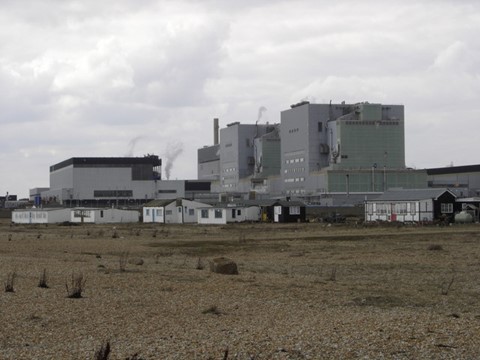 EDF Energy, owner and operator of the United Kingdom's nuclear reactor fleet, yesterday announced its decision to move the Dungeness B nuclear plant into its defueling phase "with immediate effect," rather than proceed with a restart later this year. The company had previously stated that it intended to operate the facility, located in southeastern England, until at least 2028.
Dungeness B, which houses twin 545-MWe advanced gas-cooled reactors (AGRs), has been in an extended outage since September 2018, during which time EDF has dealt with "a range of unique, significant, and ongoing technical challenges that are not found at the other six AGR power stations," according to the company. While many of these issues have been successfully addressed, EDF said that a new, detailed analysis "has identified additional station-specific risks within some key components, including parts within the fuel assemblies."
Stiff upper lip: "EDF has had to make a hard decision—but it is the right one," said John Benn, station director at Dungeness B. "It gives our teams, our community, and our business a clear understanding of the future. I'm enormously proud of everything the team at Dungeness has achieved. Our low-carbon electricity has helped Britain over the past four decades, and we have provided this part of Kent with vital jobs for generations. This marks the beginning of the next chapter in this station's story. We will now plan the defueling operations, a job we expect will take several years, and one that provides ongoing opportunities for our staff and their specialist skills."
Noteworthy: EDF estimates that since coming on line in 1983, Dungeness B has helped the United Kingdom avoid the emission of almost 50 million metric tons of carbon dioxide and has contributed more than £1 billion (about $1.4 billion) to the Kent economy.