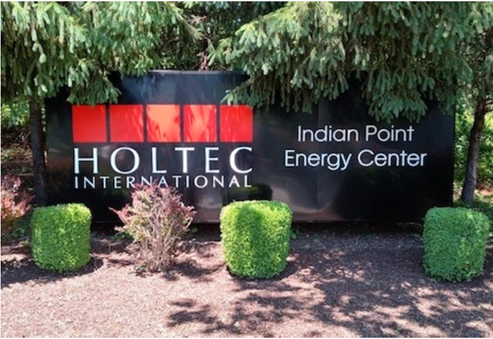 The transfer of the Indian Point nuclear power plant from Entergy to Holtec International and its subsidiaries was completed last week. Under the asset transfer deal, Holtec Indian Point becomes owner of the closed plant, with Holtec Decommissioning International serving as the site's license holder and decommissioning operator.
Comprehensive Decommissioning International, a subsidiary of Holtec and SNC Lavalin, will serve as the general contractor to perform the decommissioning, demolition, and site cleanup services. The company intends to decommission Indian Point using the Nuclear Regulatory Commission's DECON method, in which the plant is promptly decontaminated and decommissioned to a level that allows its license to be terminated "shortly after cessation of operations."
Located in Buchanan, N.Y., the three-unit pressurized water reactor plant permanently ceased operations on April 30, when the last operating reactor, Unit 3, was shut down. The NRC approved the transfer of Indian Point to Holtec for decommissioning in November 2020, and the New York Public Service Commission gave its approval in May.
D&D plan: Holtec said it has been working with Indian Point personnel over the past year on an integrated transition plan that has laid the foundation for beginning the systematic decontamination and decommissioning of the Indian Point site. This includes moving the plant's used nuclear fuel to dry storage before the end of 2023 and dismantling and packaging highly activated reactor parts and components, thereby removing the majority of the radiation source from the reactor containment buildings.
According to the post-shutdown decommissioning activities report Holtec submitted to the NRC in 2019, the company expects to complete the bulk of decommissioning work at Indian Point by 2033 at a cost of around $2.3 billion. Holtec said it intends to decommission Indian Point to a level that would allow the 240-acre site to be reused for commercial and industrial purposes, excluding the plant's independent spent fuel storage installation.
D&D fleet: Indian Point joins Pilgrim and Oyster Creek in Holtec's growing fleet of closed nuclear power plants, which will also include Palisades and Big Rock Point in a proposed sale next year.
Holtec said that Indian Point will benefit from its plant decommissioning fleet model, which it calls the Holtec Management Model. According to the company, the model aims for an integrated fleet management structure with standardized safety, operation, quality assurance, and management procedures and practices that are continuously informed by the lessons learned from decommissioning activities at each site.