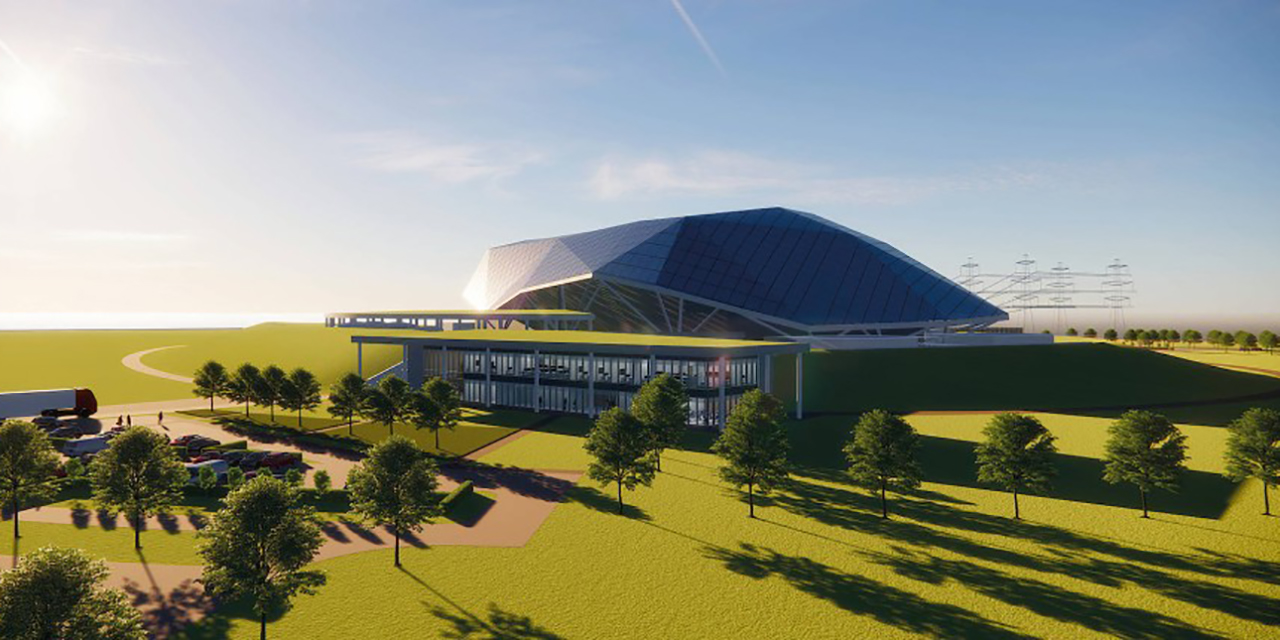 The UK SMR consortium last week revealed the latest design and power upgrade—from 440 MW to 470 MW—for its proposed small modular reactor. According to the consortium's lead company, Rolls-Royce, the "refreshed" design features a faceted roof, an earth embankment surrounding the reactor to integrate with the landscape, and a more compact building footprint.
The design's unveiling comes two weeks after the United Kingdom's Department for Business, Energy, and Industrial Strategy opened the generic design assessment (GDA) to advanced reactor technologies. The consortium is aiming to have its SMR design the first to be assessed by the U.K. regulators, in the second half of 2021, and it hopes to complete its first unit by the early 2030s and its 10th by 2037.
GDA is performed by the Office for Nuclear Regulation (ONR) and the Environment Agency (EA) to gauge the safety, security, and environmental protection aspects of a nuclear plant design. Successfully completing the GDA culminates in a design acceptance confirmation from the ONR and a statement of design acceptability from the EA.
Benefits for Britain: The consortium expects its SMR program to:
Create 40,000 regional U.K. jobs by 2050.
Generate £52 billion (about $73.3 billion) of economic benefit.
Source 80 percent of a plant's components from the United Kingdom.
Target an additional £250 billion (about $354.2 billion) of exports (memoranda of understanding are already in place with Estonia, Turkey, and the Czech Republic).
Initially cost £2.2 billion (about $3.1 billion) per unit, dropping to £1.8 billion (about $2.5 billion) by the time five have been completed.
Operate for at least 60 years.
Samson speaks: "Nuclear power is central to tackling climate change, securing economic recovery, and strengthening energy security," said Tom Samson, the consortium's chief executive officer. "To do this, it must be affordable, reliable, and investable, and the way we manufacture and assemble our power station brings down its cost to be comparable with offshore wind at around £50 per megawatt-hour."
Samson added, "As we reach the end of our first phase, I'm proud that our team has designed a product that can be commoditized to provide the scale required to be a key part of the world's decarbonization efforts. We are ready to go and hope to be first in line to start the rigorous generic design assessment process in the autumn of this year."