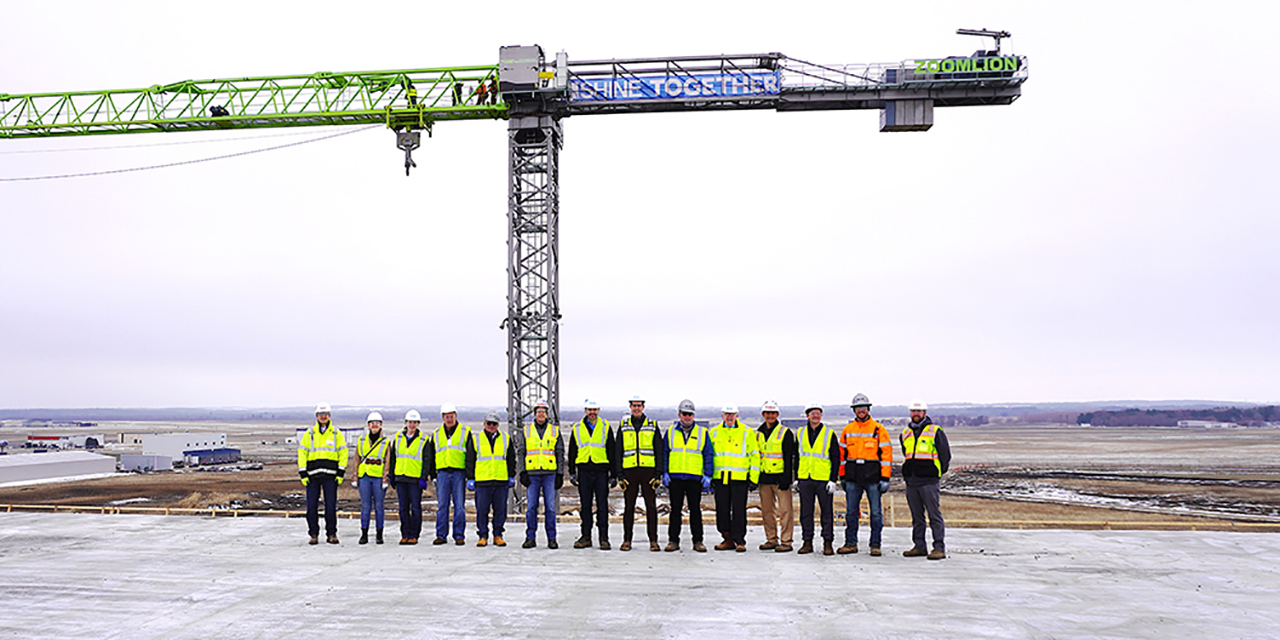 The Nuclear Regulatory Commission has approved a request by SHINE Medical Technologies for an exemption from regulations on how commercial grade equipment is defined, allowing the company to more easily procure components for the medical isotope production facility it is building in Janesville, Wis.
Specifically, the NRC has exempted SHINE from requirements in 10 CFR 21.3 for the definitions of "commercial grade item," "basic component," "critical characteristic," "dedication," and "dedicating entity." In requesting the exemption, SHINE said that for facilities other than nuclear power plants, the definitions are "unnecessarily restrictive."
The NRC issued the exemption on April 30 and published a notice in the May 14 Federal Register.
Quality assurance: With the exemption approved, SHINE will modify the five noted definitions in its quality assurance program description, providing the company the same flexibility in procuring commercial-grade items as is allowed for nuclear power plants. In 1995, the NRC revised 10 CFR Part 21 for nuclear power plants, granting them more latitude in procuring items for safety-related structures, systems, and components.
"This flexibility is particularly necessary in situations in which few or no suppliers are available with a quality assurance program which meets a quality assurance standard endorsed by the NRC and Part 21 procedures," SHINE said in its exemption request, sent to the NRC in June 2020.
SHINE said that its use of commercial-grade items, which are properly dedicated, would be equivalent to those manufactured under a quality assurance program that meets the requirements of ANSI/ANS-15.8-1995. SHINE also committed to revising its commercial-grade dedication process to ensure that the company or its approved subcontractor assumes full responsibility as the dedicating entity in the procurement of items.
The facility: The NRC issued SHINE a construction permit for its production facility in 2016. The plant, which will produce molybdenum-99 and other neutron-produced isotopes, is expected to be the largest medical isotope production facility by capacity in the world. SHINE said it expects to begin operations in late 2022.
With the construction of the building's exterior completed, SHINE will install the specialized process equipment this year. The NRC's exemption will aid SHINE in meeting its production schedule by allowing the company to procure long lead-time components.
Last year SHINE said it expects to receive NRC approval for its operating license by October of this year.