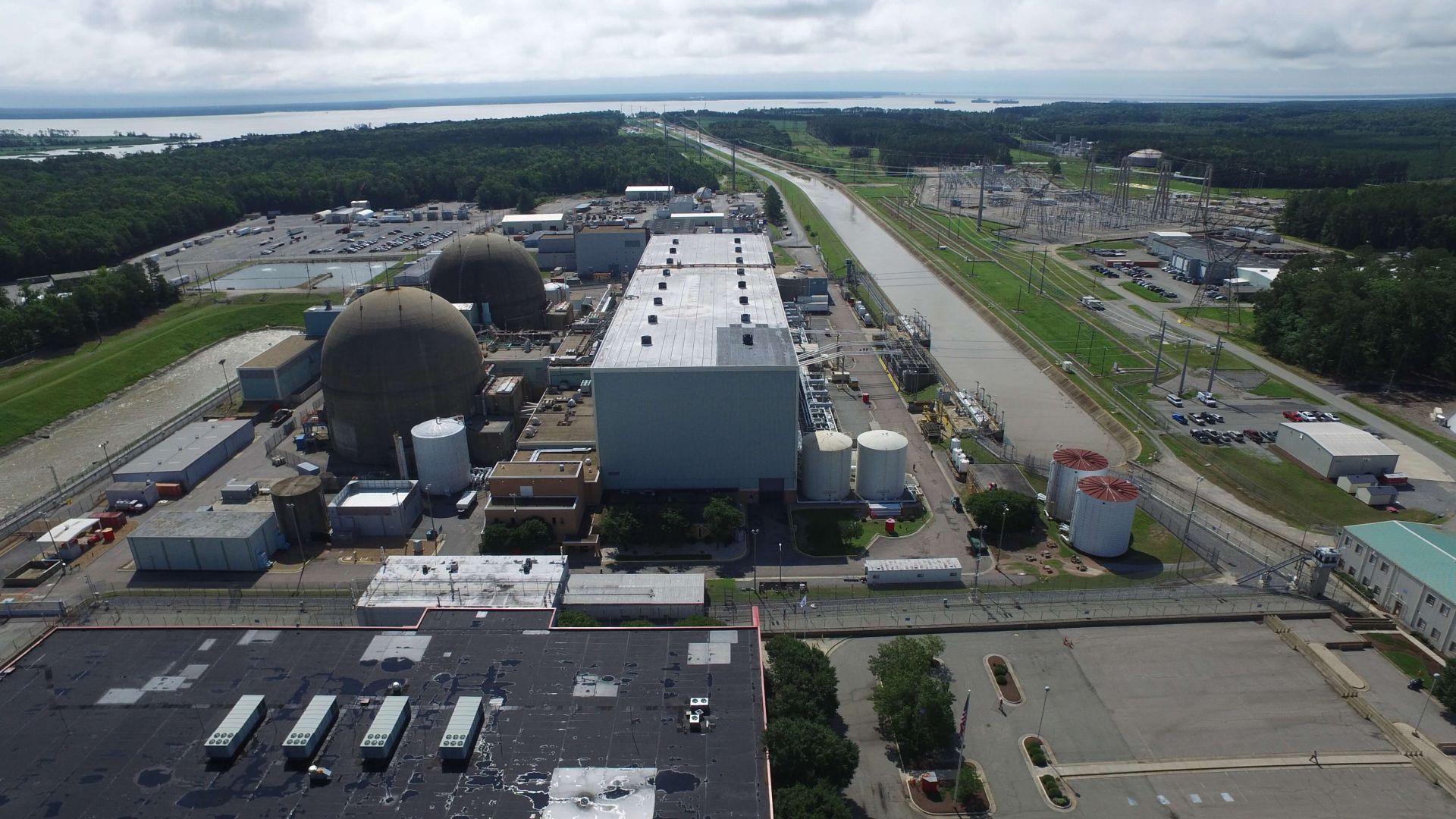 The Nuclear Regulatory Commission has approved Dominion Energy's application to renew the Surry nuclear power plant's operating licenses for an additional 20 years. The renewed licenses authorize the extension of reactor operation at the two-unit plant from 60 to 80 years.
Dominion submitted its subsequent license renewal application for the units on October 15, 2018. (The NRC is currently reviewing an SLR application for the two reactors at Dominion's other Virginia nuclear facility, North Anna.)
The Surry units—twin 874-MWe pressurized water reactors—began operation in the early 1970s, and like all U.S. commercial nuclear power reactors, they were initially licensed to operate for 40 years. The units' licenses were renewed for 20 additional years of operation on March 20, 2003, allowing Surry-1 and -2 to continue providing electricity to the grid through 2032 and 2033, respectively. With subsequent license renewal, Surry-1 is now authorized to operate through May 25, 2052, and Surry-2 through January 29, 2053.
Testimonial: "Renewing Surry's licenses for another 20-year period is great news for our customers, the environment, and the regional economy," stated Dan Stoddard, Dominion's chief nuclear officer, in a May 4 news release. "Our customers will benefit from continuing to receive safe, reliable, affordable, and carbon-free electricity from the station through 2053."
Stoddard also characterized the second 20-year extension as critical to Dominion's ability to meet the Virginia Clean Economy Act's requirements for zero-carbon electricity by 2045, adding that it "positions Virginia for continued economic growth and will help the commonwealth remain a leader in the production of clean energy in the mid-Atlantic and South."
Why it matters: Combined, the Surry and North Anna nuclear plants produce almost one-third of the electricity for Dominion's approximately 2.7 million customers in Virginia and North Carolina, according to the company. The facilities also represent 92 percent of Virginia's carbon-free electricity generation. Surry alone produces 14.1 million MWh of electricity annually, powering 419,000 Virginia homes, Dominion said.