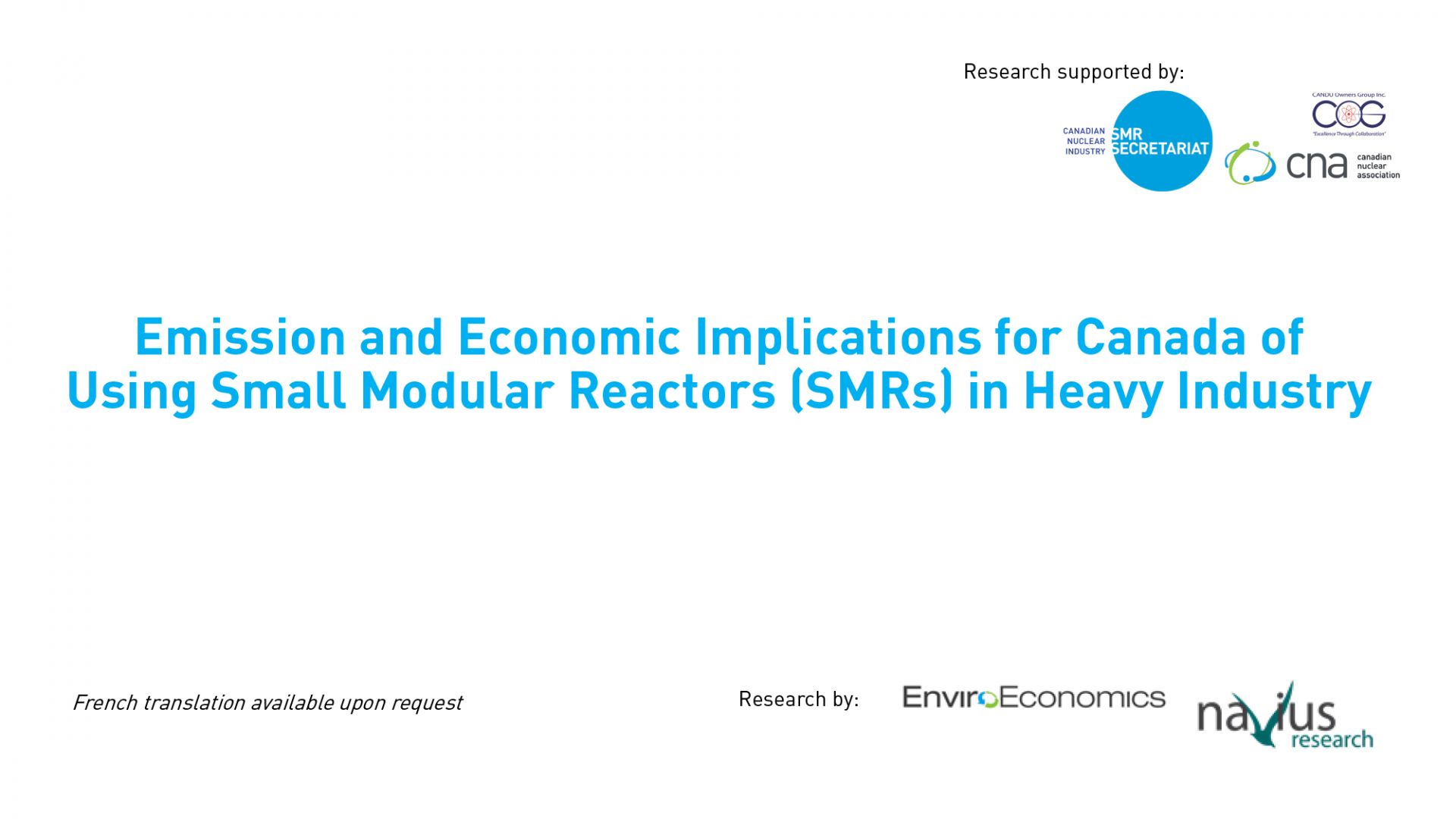 New research indicates that small modular reactors have the potential to deliver cost-effective emission reductions in Canada's heavy-industry sector. The research was conducted by consulting firms EnviroEconomics and Navius Research, with support from the Canadian Nuclear Association and the Canadian Nuclear Industry SMR Secretariat, along with the CANDU Owners Group.
Researchers explored a variety of cost and technical assumptions for deploying SMRs. Across all scenarios, SMRs delivered low-cost emission reductions, driving down the cost of getting Canada to net zero by 2050—a stated goal of the Trudeau administration. With deployments set to begin as early as 2026, SMRs could be widespread by 2035 as the demand increases rapidly for reductions in the industrial sector, according to the researchers.
Key takeaways: Highlights of the data show that SMRs in Canada could:
■ Reduce greenhouse gas emissions in the heavy-industry sector by 18 percent by 2050.
■ Lower the country's cost of reaching net zero by more than 5 percent.
■ Contribute up to CAN$5 billion (about $3.97 billion) annually to Canada's gross domestic product by 2050.
■ Allow scarce, widely needed technologies, such as hydrogen, carbon capture utilization and storage, and renewable natural gas, to be deployed somewhere other than the industrial sector, potentially reducing greenhouse gas emissions and expenditures even further.