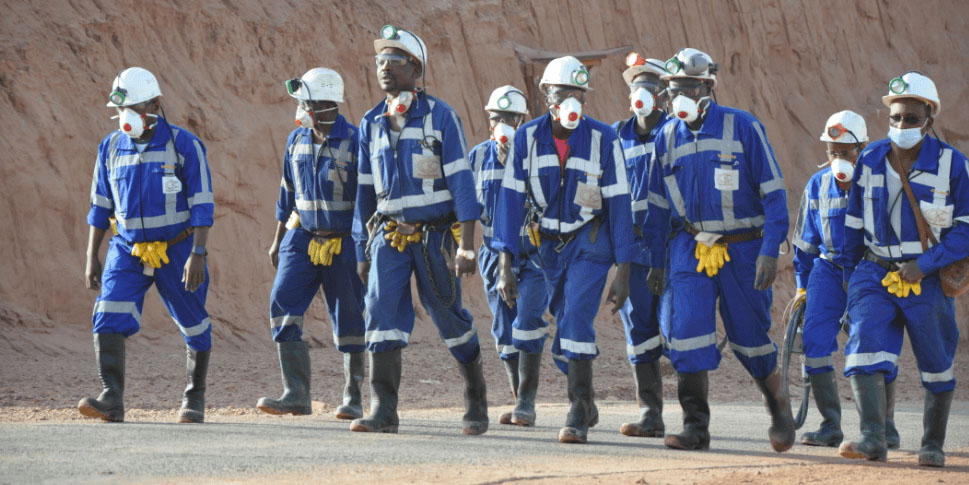 The Akouta mine in Niger stopped production on March 31 after 43 years of service and 75,000 metric tons of uranium extracted. Akouta, the largest underground uranium mine in the world, was operated by Cominak, a subsidiary of Orano. The shutdown was decided by Cominak's board of directors on October 23, 2019, in response to the depletion of the mine's deposit.
Operations to remediate the site are expected to last for at least 10 years. Environmental monitoring will continue after completion of the remediation work for a period of at least five years, to be followed by a review of the remediation project. These works, according to Cominak, will make it possible to hand back a site that is compliant with national standards, international recommendations, and Orano's standards for safety and radiation protection.
Workers' future: Cominak has established an assistance plan for employees and subcontractors that includes an outplacement service that may lead to other jobs within Orano. In addition, redeployments to other industries may occur for employees in construction, public works, and the petroleum sector, according to the company. Since the summer of 2020, training sessions have been held to qualify employees for other positions, Orano noted.
New era: Philippe Knoche, Orano's chief executive officer, was in Niger on the Akouta mine's last day of production. "A new era is now commencing for the Cominak mine to which Orano is providing its assistance to ensure a sustainable social, societal, and environmental transition," he said.
Knoche added, "I would like to pay homage to all the miners who have worked here over a period of more than 40 years and right through to the final days of operation, for their professionalism and their commitment. They have passed on a tremendous heritage to us. Orano will keep this heritage alive and remains committed to Niger with investments to extend the life of the Somair mining site and the development of the Imouraren project."
Somair is another Orano company. Imouraren is Niger's largest uranium mine.
Stats: Uranium was discovered at Akouta in 1967. Cominak, a public company under Nigerien law, was set up in 1974, and production began at the mine in 1978, World Nuclear News reported on April 1. The mine has a depth of 250 meters (about 820 feet) and consists of 291 kilometers (about 181 miles) of galleries. Its ore processing plant has a capacity of about 1,500 metric tons per year. According to Orano, as of the end of 2020 the project provided work for 617 employees and 630 subcontractors.