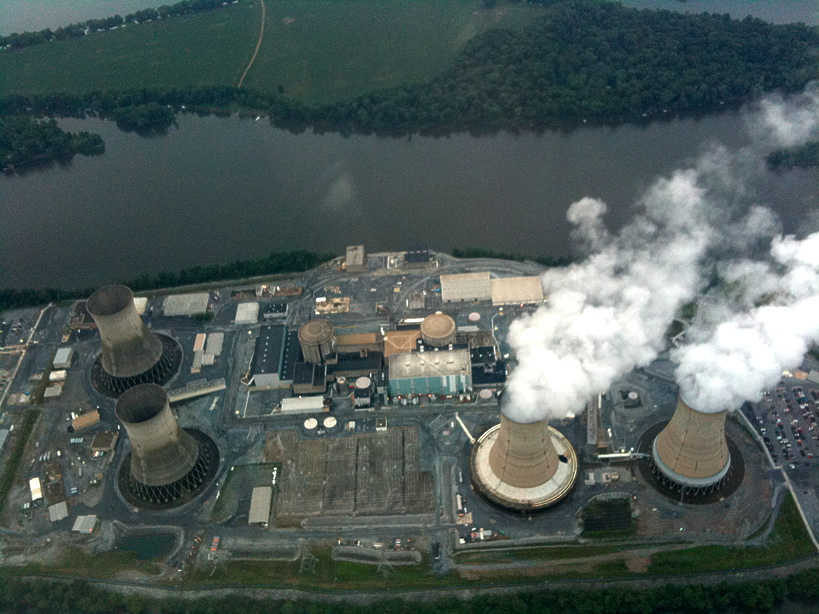 A community advisory board has been formed for the decommissioning of Unit 2 of the Three Mile Island nuclear power plant, according to a March 23 report by StateImpact Pennsylvania, a collaboration of National Public Radio member stations. The Nuclear Regulatory Commission approved in December the transfer of TMI-2 and its license to TMI-2 Solutions for decommissioning. TMI-2 Solutions is a subsidiary of EnergySolutions.
According to the report, the TMI-2 Community Advisory Panel (CAP) is made up of 15 people who represent the plant and its neighbors, including townships, school districts, first responders, nuclear planners, and state historians. The group is being led by Londonderry Township manager Steve Letavic.
TMI-2 Solutions said that it will provide quarterly decommissioning updates to the TMI-2 CAP. As a volunteer non-regulatory organization, the CAP will provide community feedback to TMI-2 Solutions, including any issues or concerns related to TMI-2 decommissioning activities.
Quotes: "We're going to get to work directly with EnergySolutions through the decommissioning process and really make sure that we're all on the same page, we all have the same information, and we all know the next steps as we move forward through decommissioning," Letavic said.
EnergySolutions spokesperson Mark Walker said, "We created the TMI-2 CAP for the sole purpose to keep the community informed of TMI-2 decommissioning activities throughout the project."
The project: In 1979, TMI-2 experienced a partial meltdown that resulted in the permanent closure of the facility. In the 1980s, 99 percent of the nuclear fuel was removed from the plant, packaged, and relocated to a storage facility at Idaho National Laboratory. TMI-2 has remained in a safe and stable storage condition known as Post Defueling Monitored Storage for the past 27 years.
To perform the decommissioning work on this project, EnergySolutions and Jingoli, a construction company headquartered in New Jersey, formed a joint venture called ES/Jingoli. TMI-2 Solutions expects the entire decommissioning project to reach a 2037 completion, 17 years earlier than the previous schedule. The work includes eight years to remove residual damaged fuel and perform decontamination work, and an additional eight years to dismantle the plant.